This blog post includes real-life examples of UiPath customers using automation to respond to drastic shifts in demand.
Examples are grouped by industry, and in this order:
1. Public Sector
2. Healthcare
3. Financial Services
4. Insurance
5. Government
7. Transportation
8. All Other Industries
Public sector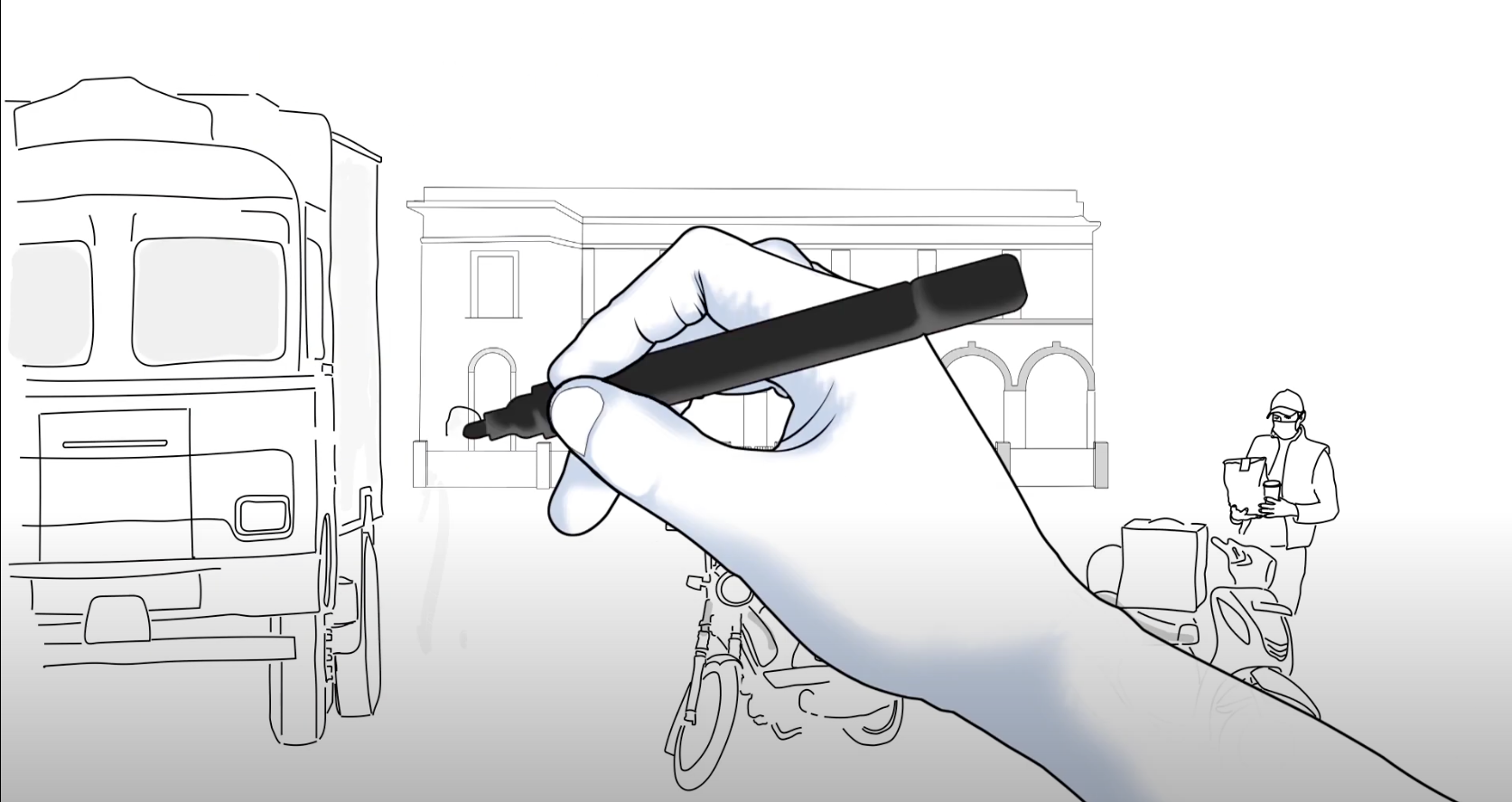 Lockdown ePass generation for essential services personnel in India during the peak of COVID
The City Municipal Authority in India needed to authorize the movement of essential services and delivery executives of various service providers (Amazon, 1mg, Flipkart, Zomato, Swiggy, etc.) during the peak of the COVID pandemic. The process went as follows: first, the service provider's managers sent a bulk list of essential personnel to state agencies for Lockdown ePass approval generation. Then, the State Agency issued curfew passes accordingly to designated personnel.
Solution
The Municipal Authority worked with the Urban Transformation Team from EY India and partner Integra Micro Software Services (P) Ltd to set up UiPath Robots to help manage the work. The robots extracted named emails from issuance lists and automatically generated a curfew pass with necessary details in their required template. The bots then populated a report detailing the number of personnel that the passes were issued to. This allowed government authorities to track and manage the total number of people authorized for movement in their cities.
Benefits
Enabled movement of essential services personnel around curfew

Processed passes in bulk

Relieved stressed teams from manual processing

Visibility to follow city movement
Automating collation of a surge of COVID patient data for state governments
State authorities were carrying out vigorous COVID testing of patients on a large scale during the peak of the pandemic. In the first part of the process, ground staff and healthcare workers collected data on patients being tested and past test samples. Then, the patient data went directly into a centralized repository via the National Authority portal. With the state government planning to ramp up COVID testing, the task of collating the state's data from the National Authority website and then adding it to the state government's database became a huge undertaking. As the amount of patient tests increased beyond 2,000 tests per day, the manual task of collating daily patient data after downloading it as a Microsoft Excel sheet from the National Authority portal became too time consuming.
The State Authorities team wanted to have a quick automation in place in which COVID patient testing data automatically downloads from the National Authority portal, then transfers from the state government portal to the database in near-real time. The data collated in the state government's database would then help the state to make quick, real-time decisions and dynamically change the course of action depending on the patient's test results.
Solution
Once the automation was implemented, the tested patients' data was downloaded from the National Authority website in the form of an Excel sheet. The State Authority then created an online web form, and an API filled in the patient data, which included new patient data and old patient data in need of updating. All the latest patient data needed to be collated multiple times per day. The amount of patient data was proportional to the testing volume in the state.
The team at Auxiliobits Technologies Pvt Ltd quickly created this process automation through which the UiPath Robot downloaded the patient data from the National Authority portal, then picked up the records of tested patients and sent those patient data records to the respective state government portal through an API. This helped the State Authorities deliver updated data and gain actionable insights.
Benefits
Real-time data updates

10,000 records processed in less than 10 minutes

Zero error rate
Automating COVID alerts and monitoring quarantined persons in the state district
During the peak of COVID, the District Authority carried out vigorous healthcare monitoring of quarantined persons in each of its districts. The authorities made outbound calls to quarantined people and instructed them to follow proper healthcare parameters. For quarantined people who reported COVID symptoms, an immediate alert was raised to the healthcare team. Each respective healthcare team visited these people, carried out the necessary health checks, and took next steps as part of the COVID response. This comprehensive "COVID warrior team" made a tremendous effort to provide essential responses during this time.
The District Authorities team wanted a quick automation in place to help with this process. Ideally, the alert for people reporting symptoms to the contact center team could be raised to the relevant healthcare team in an automated manner as early as possible. This could help reduce critical response times.
Solution
The District Authority created an online form which was filled out by the contact center team for every quarantined person. The healthcare parameters were then collated automatically in an online sheet. Instead of the prior manual process, the UiPath Robot picked up the records of symptomatic people and sent the alert directly to the healthcare team.
The Auxiliobits Technologies Pvt Ltd team quickly created this automation through which the UiPath Robot filtered and picked up the records of the symptomatic people, then sent those records to the respective healthcare team via an alert. This helped the District Authority respond swiftly and brought agility to the process.
Benefits
Real-time data updates

Fast and secure

Zero error rate
Timely processing of hundreds of thousands of welfare applications in Romania driven by the COVID-induced lockdown
On March 18, 2020, the Romanian government issued a Government Emergency Ordinance which instated unemployment benefits to support citizens whose jobs and income had been affected by the COVID crisis. The National Agency for Payments and Social Inspection (ANPIS) managed the claims process for six categories of beneficiaries that were eligible for financial support. ANPIS had to carry out this urgent activity through its network of 41 county branches, without any additional staff. During the first ten days of each month, impacted citizens could file their requests and the needed paperwork on an online portal (aici.gov.ro). ANPIS employees had to verify every application, create a database, and send it to another department for payment. In the first half of May 2020, ANPIS received 110,000 requests for financial support across Romania.
Solution
UiPath volunteered pro bono technical support and software robots to ANPIS for an unattended automation solution. In May 2020, 38 county branches had the support of a software robot which processed four out of the six categories of beneficiaries. The robot verified the accuracy of the intelligent PDF document application, and extracted the correct data into a database. It then created individual folders with the supporting documents, which included the first and last name of each applicant. If the application was incorrect, the robot notified the applicants and asked for additional documents.​
Benefits
Eliminated lengthy manual work in the verification of applications

Reduced the processing time of each application from an estimated 15 minutes to under one minute

UiPath Robots processed 100 applications per hour, working 24/7
Timely customization of a COVID essential medicines template as hundreds of pharmaceutical companies across the European Union faced shortages
The European Medicines Agency (EMA), working together with the pharmaceutical industry and the European Union (EU) member states, launched the first phase of its enhanced monitoring system on April 17th, 2020. This system was designed to prevent and mitigate supply shortages of crucial medicines used in hospital intensive care units (ICUs) across the EU for treating COVID patients. As part of the new system, each pharmaceutical company established a single contact point that reported to EMA all current and anticipated shortages of essential ICU medicines. Timely awareness of potential medicine shortages and a wide picture of what was available at the EU level facilitated better distribution and sped up approvals for increased production capacities to help save lives. To help with reporting, EMA initially created a template to be filled in by hundreds of companies producing and marketing ICU medicines in the European Economic Area/European Union.
Solution
UiPath volunteered pro bono technical support for an unattended automation deployed for three separate tasks. First, the software robot ensures that each pharmaceutical company receives a customized template, pre-filling the template with the subset of medicines that will be tracked in the current phase of the project, and solely the medicines produced or marketed by the respective company. At the next step, the software robot collects the information provided by the single contact points to EMA and updates a primary file. Additionally, it collects shortage notifications and uploads them into another primary file.​
Benefits
Eliminated lengthy, error-prone manual tasks such as template customization and information gathering from multiple sources

Reduced updating time from an estimated 40 days of manual work to just over seven hours

Ensured confidentiality and segregation of data, as companies only had access to information relevant to their organization
Bots helped the Indian State Health Department collate data on thousands of quarantined citizens
According to national law, the Indian State Health Department needed to regularly update data on the COVID Quarantined People National Health Portal. This included any inbound traveler who arrived in the last two to three month period and any first-level contacts of a COVID-positive person. Compiling the data was time consuming and required a lot of manual effort considering the large number of people being quarantined in each state.
Solution
The State Health Department is examining UiPath Robots to distribute its data on quarantined people. The bots would pick up data from statewide response Excel sheets and update the comprehensive records of quarantined people on a COVID-19 Quarantined People National Health Portal. Partners Rise Tech Software Pvt Ltd and Integra Micro Software Services (P) Ltd collaborated to deliver this impactful automation.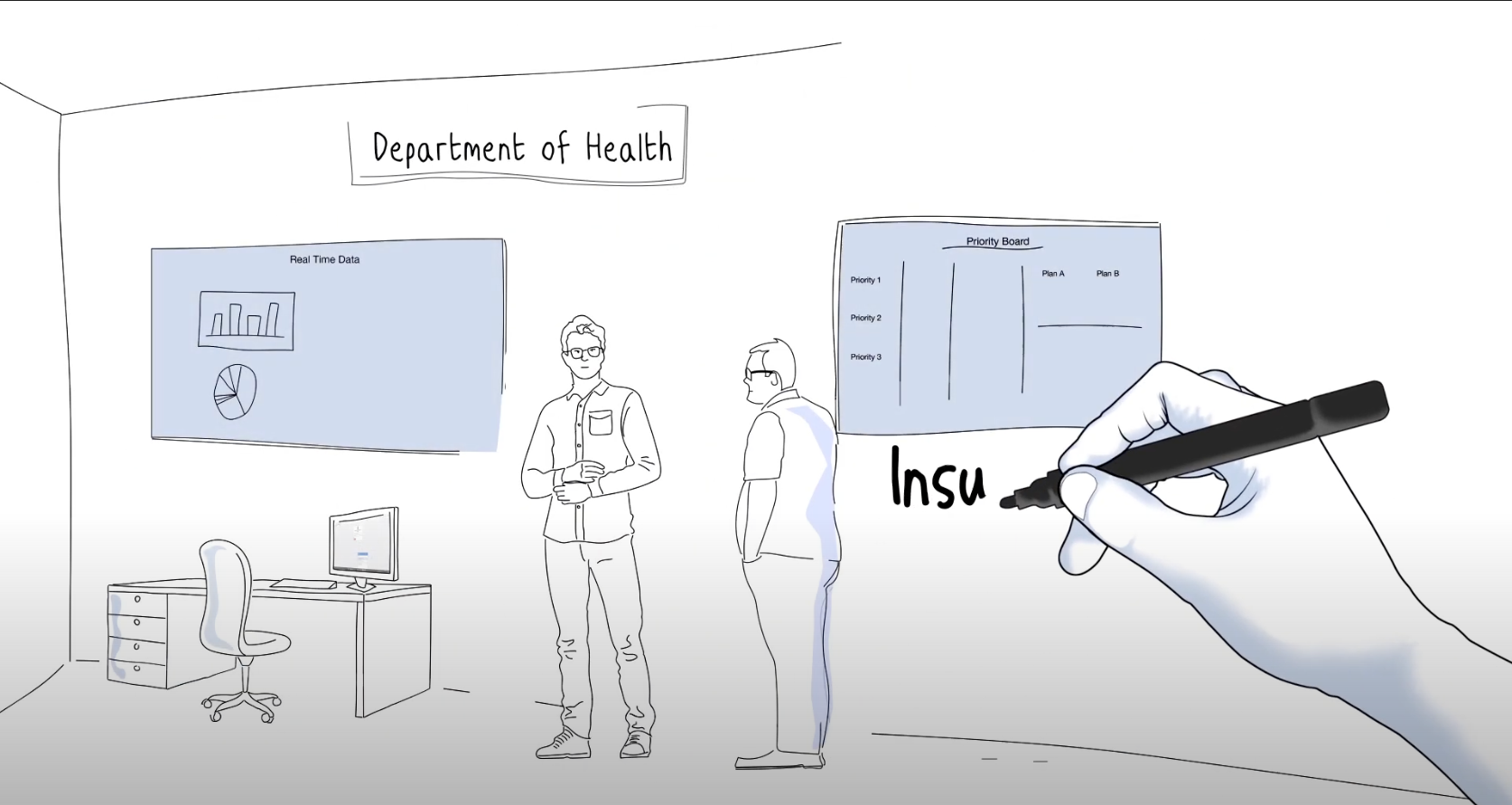 This automation would help the state relieve overworked teams engaged to carry out this activity. And it would give The National Health Department better visibility on the number of quarantined people faster than before, so they could plan and react in a more agile way.
Benefits
Give real-time visibility into critical data

Relieve teams from manual work

End processing errors
Local governments required a dashboard to coordinate efforts to monitor local outbreaks
During the height of the COVID pandemic, a quick response to requests for aid and information was vital to local governments. Due to the lack of integration across city halls, the ability of local governments to track and respond to urgent requests was difficult, creating confusion and delays that impacted citizens' health.
Solution
A government in South America built a control room dashboard that was fed data collected by UiPath Robots from 65 city hall locations. UiPath Robots could log into public websites, extract and classify data, and enter it into the dashboard. The transparency of data helped to prioritize responses and mobilize support, such as distributing personal protective equipment (PPE) to key locations.
Benefits
Performance transparency from local authorities

Faster response time for public needs
The General Services Administration (GSA) needed to speed up infection data collection to manage case counts
The General Services Administration (GSA) manages office space in about 9,600 buildings across the United States (U.S.). To track the spread of COVID within its organization, geographic input needed to be correlated with the number of infections in each county in order to build a map of the COVID threat within its properties. Initially this was done by staff, but as the virus spread across the U.S., the information needed to be updated more than once per day, which added to the work of already-stretched employees.
Solution
A UiPath Robot has been designed to aggregate data and issue a report several times per day. The bot logs into geographic information systems (GIS) and collected information on the buildings GSA manages across the U.S. Then, by matching buildings with the county infection count, it enhances the map of infection spread within GSA.
Benefits
Faster collection of data

Updates provided in real time

Reduced error rate
Automation to facilitate French authorization of employee travel for those that couldn't work from home
During the peak of the pandemic, French companies were required to complete government-mandated forms justifying why all employees who couldn't work from home needed to come to work or travel for work. Companies struggled to complete forms in a timely manner, as each form required up to 12 fields of data, a hand-written signature, and a company stamp.​ ​ Employees found traveling without certified forms faced fines of 150 euros for their first offense, and up to 1,500 euros for repeated offenses.
Solution
The solution is an automation that took an Excel file with employee data and filled in the government-mandated forms, reducing the process time to just 10 seconds per employee. Companies could continue to hand-sign and stamp forms (for legal reasons), or could also automate this process, further decreasing the time it took to complete each form.
Benefits
Reduced manual workload

Sped up tasks

More authorized travelers on the road

Eliminated fines for travelers
The increase in Supplemental Nutrition Assistance Program (SNAP) applications caused processing delays, affecting those in need
The weekly number of SNAP applications rose by roughly 6,400 applications and continued to grow as the COVID crisis deepened. There was a potential for delayed distribution of benefits to those hardest hit by this crisis.​
Before implementing automation, application processing times were 30-35 minutes. As demand continued to ramp up throughout the peak of the crisis, states faced hefty fines for errors made during manual processing.
Solution
The automation was able to processes applications in just over five minutes (down from 30-35 minutes when done manually). Human error rates dropped to zero. After ramping up for three weeks, the automation could handle up to 1,000 applications per day.
Benefits
Reduced processing time​

Reduced human error rates to zero

Prevented states from being penalized with hefty fines due to processing errors

Applicants received timely benefits
Created visibility to secure monitoring tools for remote federal employees
During the COVID lockdown, U.S. federal employees were required to work from home and couldn't access important monitoring tools that were blocked by the security infrastructure. Giving access to all employees working from home wasn't feasible, as it would've left staff with no visibility to infrastructure problems or important application statuses. 
Solution
The federal organization built a software robot that regularly took screenshots of important monitoring tools and attached them as a message in Microsoft Teams. This gave remote employees much-needed visibility into the monitoring tools they couldn't otherwise access.
Benefits
Gave remote employees visibility

Enabled remote work

Kept business running as usual
Agrosuper issued commuter passes for 12,000 employees, making it easier for them to get to work during quarantine
Agrosuper is a food company dedicated to "always doing things better." During quarantine, the company needed to keep essential employees working to maintain a critical food supply. But, providing safe and free transit to help 12,000 employees commute to the company's production plants and offices wasn't easy.
Solution
An attended robot was implemented that took a report of current workers from SAP SuccessFactors, classified them, and entered the information on the government website to obtain passes for around 12,000 workers. The robot then emailed the passes to the workers and their bosses.
Without automation, this task would've taken six people several days to complete. But it ran with a robot in just five hours, freeing up employees to focus on more important tasks.
Benefits
Fast and secure

Business continuity

Improved employee experience
Healthcare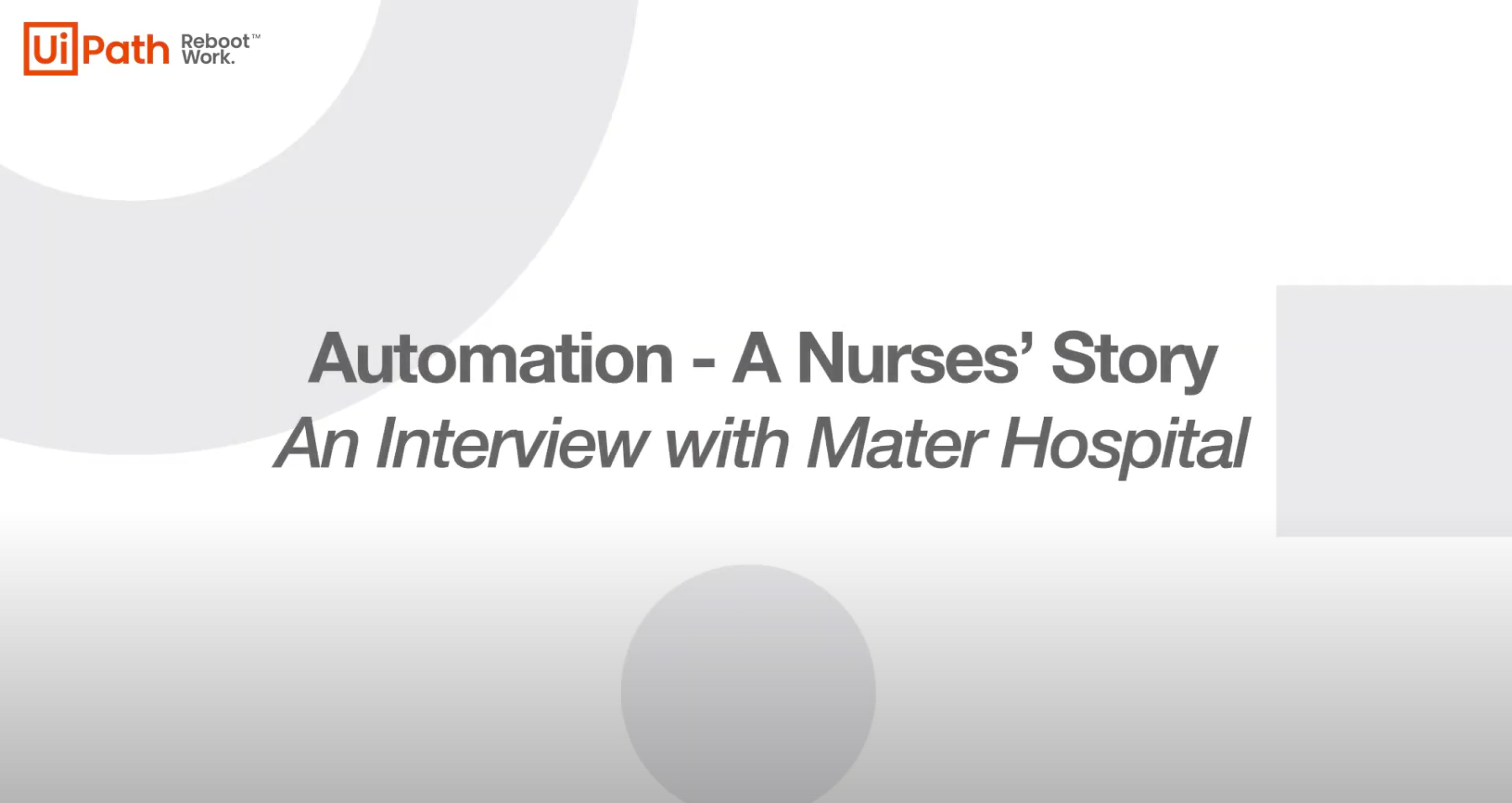 Mater Hospital Dublin automated COVID test results, reducing nurse hours spent on reporting to Infection Prevention and Control (IPC)
At COVID testing sites during the height of the pandemic, test results needed to be logged in different systems and reported to the IPC (or regional equivalent). Admin work took up to 50% of nurses' time, and was an especially cumbersome process. The process was created in 2003 during the SARS outbreak and required clinicians to log into the laboratory system, extract disease codes, then use a Virtual Private Network (VPN) to log onto a .NET data platform and manually enter results there. In typical weeks, one nurse took two hours to enter in results. However, during the height of COVID, test results were required to be reported daily. And this didn't apply to just positive cases, but rather to every test, and took three hours per day.
Solution
UiPath Robots were created that logged onto the laboratory system, selected the appropriate disease code, and inputted the test result. The information could be processed in a fraction of the previous time, saving the infection control department three hours per day, and 18 hours per week.
With a robot for every nurse approach, the infection control department saved three hours per day, allowing medical personnel to spend more time taking care of patients rather than filling in paperwork.
Benefits
Saved two to three hours per day for a clinician

Made data available in real time

Kept critical workers working

Improved employee experience

Accelerated operational efficiency
Validating Medicaid for newborns, making sure they don't lose their health benefits
A large New York City hospital had over 20 healthcare administrators working to research, verify, and change newborns' insurance identification document (ID) to state-based Medicaid to ensure there was no gap in total care. This process was vital as it ensured that parents didn't have to shoulder a financial burden to receive healthcare. It also ensured that they, as well as their newborn, received all the included benefits of Medicaid.
Solution
The hospital decided to automate this process with a software robot. The robot started by routing Medicaid alert emails to a defined group folder, then extracted the accompanied PDF. Using optical character recognition (OCR) and intelligent character recognition (ICR), the standard PDF data was then extracted and confirmed by checking the newborn's patient profile. The insurance ID was then automatically updated in the Medicaid database, and all notes and cross-platform workflows were closed. If there was an exception in the process, a task was created in the workflow for manual intervention.
Benefits
Employees realigned to high-priority tasks

Reduction in downstream days sales outstanding (DSO)
Automated telehealth registration for the large influx of new patients driven by COVID
To contain the spread of the COVID, a healthcare company encouraged patients to sign up for telehealth services and conduct self-diagnoses. Before implementing the automation, patient onboarding was done by contact center employees manually, while nurses focused on patient interactions. But, since the company expected a significant increase in applications, it required this workload to be addressed in a more efficient way.
Solution
The healthcare company deployed an unattended robot to manage a web form that auto-registered patients for their telehealth platform.
When a request was submitted, it was queued up in the Dispatcher. The Performer then logged in the data, which was verified. Once completed, the patient was onboarded for telehealth services.
The case management process was fully automated, saving a significant amount of clinicians' time each day.
Benefits
Reallocated physician time to focus on patient care

Case management process automated

Minimized manual follow-ups on status

Improved efficiency
Accelerated recruitment of volunteers and healthcare retirees to help in the fight against COVID
Nearly 50,000 volunteers signed up to support national efforts to help manage the COVID crisis. These volunteers responded to the government's call for help from retired health professionals.
Manual scanning of their applications required significant resources and was at risk of becoming a bottleneck.
Prescreening (to check credentials, criminal records, etc.) was a crucial part of the enrollment process and onboarding needed to happen quickly. A quick response was imperative in such a crisis.
Solution
Software robots were created to help with the heavy human resources lift.
They were used to run the screening and background check process, upload application data into the human resources system, and to tell departments and 3rd parties that the person was ready to be onboarded. Those departments then started providing security passes, training supplies, etc.
The robots were also being used to assign volunteers to different jobs and even provide a daily report to crisis units for oversight.
Benefits
Average time to process volunteers decreased from five days to just four hours

Reduced manual data input by 35%

Improved accuracy of record and reporting information
Closely tracking medical employee health during the peak of COVID
Due to the contagious nature of COVID, closely monitoring the health of medical staff was necessary at the height of the pandemic. Health systems needed to track symptoms, disease stages, and other data for the ones infected with the virus, as well as keep track of healthy employees to prioritize their safety. The report needed to be updated in real time, while not adding to the strain on staff who were already working tirelessly.
Solution
A UiPath Robot was set up to keep track of the health of the hospital's employees. It logged details about employees who had been infected with COVID, those that needed to quarantine, and the ones that remained in good health.
This robot allowed for an efficient distribution of resources and timely help for both the medical staff and patients.
Benefits
Reduced manual errors

Provided updates in real time

Ensured employee safety
Accelerated drive-thru COVID testing as the volume of tests grew immensely
The Centers for Disease Control (CDC) oversaw the approval of organizations to become testing sites soon after COVID spread across the U.S. These included labs, pharmacies, hospitals, and other facilities. The demand at these facilities was immense, resulting in long queues of people waiting to take tests. COVID testing protocol required a patient to be registered and have correctly-labeled test kits for collection and reporting.
With social distancing regulations in place, a remote registration admin needed to validate if the patient was new or existing, and register them in the Epic Electronic Medical Record (EMR). The registration admin also needed to print the test label at one of 10 remote printers across the front line. This manual process, in combination with accidental printer routing, added to the average six hour waiting lines.
Solution
One of the largest hospitals in the U.S. set up and deployed an attended robot in just 48 hours. It took patient data, checked if they were already a patient in the Epic EMR via a Citrix environment, registered the patients, and correctly selected the right printer for label creation. While this process took a human two to three minutes to execute, the UiPath Robot executed it in just 14 to 16 seconds.
Benefits
Accelerated badly needed COVID testing

Saved eight to nine minutes per patient, which adds up when thousands are processed

Ended costly manual errors

Kept critical workers working

Reduced hospital backlogs
Insurance companies implemented automation to handle a spike in call volumes
During the height of the pandemic, about 90% of insurance companies didn't have the ability to adjudicate COVID claims.
Therefore, when a patient arrived for a COVID test or treatment, about 90% of their claims were denied, and the patient was forced to pay for any blood tests upfront (usually costing around $2,000).
This problem ended up hitting insurance companies' contact centers, which were already dealing with a high volume of calls.
Solution
A publicly-funded healthcare system in Europe is building an audit robot to survey claims data. This should help people get a more immediate view of their eligibility to access insurance money for their blood tests.
Benefits
Handle claims more efficiently

Fewer calls relating to COVID insurance claims

Maintain a high level of customer satisfaction and experience
Significant acceleration to produce a viable COVID vaccine was critical
As research, development, and testing cycles accelerated due to unique circumstances at the beginning of the pandemic, pharmaceutical companies needed to process testing data across systems and teams faster and more often than ever before.
Solution
A leading contender for development of a COVID vaccine is in discussions about automating clinical testing data entry across systems and teams with RPA.
Benefits
Help accelerate mission-critical work
Healthcare provider saved 138,000 hours in their Revenue Cycle Management (RCM) business, reducing their backlog
Due to a poor business process outsourcing (BPO) experience, the cash application process for this provider was taken back in-house and staffed to manage all commercial and Medicare claim adjustments. Peak volumes often created a backlog, forcing two to three hours of weekly overtime and weekend work. Due to interoperability constraints between the bank and the Epic Electronic Medical Records (EMR) system, manual electronic data interchange (EDI) extraction was required for a significant volume of cash adjustments.
Solution
In just six weeks, the healthcare provider redesigned the process to start with RPA. It used EDI activity to extract cash details, then orchestrated robots to meet peak demand. It then deployed and scaled the process across two cash teams, resulting in real-time adjustments of 98% of claims in Epic EMR. This solution resulted in a three-day improvement in Days Sales Outsourcing (DSO) and 138,000 hours saved and redistributed to work denials and credits.
Benefits
Improvement in DSO

Automated process to save time

Met demand peaks
A global healthcare agency centralized data from areas impacted by COVID
This organization worked around the clock to centralize and process updates about the pandemic from all over the globe. Information came in from more than 50 countries and five languages, and decisions needed to be made quickly and accurately.
Solution
With a filtering system set in place, the robots processed information coming from the Middle East, Africa, and some of the Gulf Cooperation Council (GCC) areas. UiPath Robots scraped data from five different systems and centralized the information in one single source.
Benefits
Reduced manual errors

Standardization

Faster results

Real time updates
Massive healthcare hiring effort at the beginning of COVID delayed by administrative steps
A government agency embarked on an ambitious recruitment drive in all areas of healthcare due to the COVID crisis. A national call to action was sent out to all those with healthcare experience who were available to work, and more than 24,000 people responded.​
Prior to being hired, all of the candidates first needed to complete a police vetting process, and the institution needed to confirm that they never had their employment terminated in the past. Once these steps were completed, they could move on to the next application. The steps were done manually, which resulted in significant delays in getting potential candidates hired.
Solution
A bot-enabled solution eased the checking processes (police vetting and previous employment status), thus making it easier to validate candidates.​ The bot can process candidates 10x faster than a human.
Benefits
Sped up the hiring process

Freed up existing staff to focus on the next stages of the hiring process
Order backlog prevented necessary medical supplies from reaching hospital storerooms
Hospital supply chains bought a significant amount of medical supplies in order to meet the demand created by COVID. Volume was 10-20x their normal levels, creating a strain on the procurement team. This prevented hospitals from being able to purchase sufficient inventory for their products.
Solution
A major hospital in Canada will use automation to balance orders and inventory in real time, thus avoiding backlogs and delays in delivering products to the correct hospital storeroom for critical use.
Benefits
Reduce purchasing backlog

Increase inventory management accuracy

Properly stock necessary supplies
Manual data entry created long cycle times in patient diagnostics​
This healthcare provider uses a mobile survey to complete its initial diagnoses for patients. The information from the survey needed to be entered into two core platforms, CareLink and Vivify, by more than 20 data entry specialists. The specialists then used the care data to predict potential diagnosis. At the time, there was no API integration between the healthcare platforms.
Solution
With help from UiPath, the provider automated the process to free up the data entry specialists to work on other related activities, while also significantly reducing the time it took to predict a potential diagnosis.​
Benefits
Quicker patient diagnoses

Freed up specialists for other tasks

Reduced cycle times
Staff reductions driven by COVID created delays in claim and payment processing
60% of a large dental organization was furloughed due to inactivity during the height of the COVID crisis. This left mission-critical processes unmanaged. The dental organization's claims process was manual, and personnel were no longer available to execute. On top of that shortfall, finance and revenue cycle management completely stopped, impacting cash flow.​
Solution
The dental organization is starting to use automation to keep their claims process and Revenue Cycle Management running. With attended automation, they will take the details of a claim from a spreadsheet and check its status via a common exchange portal. The status will then be updated in the spreadsheet and used to track incoming payments, prioritizing larger pending claims.
Benefits
Prevent payment backlogs

Resume claim processing and cash flow
Healthcare provider operating at full capacity struggled to keep up with inquires​ from concerned customers
This healthcare provider's contact centers and other communication channels were on the verge of breakdown due to the high volume of incoming calls and inquiries from members concerned about COVID symptoms. Members were seeking care as well as basic healthcare information.​
Solution
The provider is exploring how software automation can help alleviate pressures on their contact centers. Automation can easily parse through data in multiple systems and intelligently extract targeted info about preexisting conditions of the member population and collate emails to millions of customers and members, thus providing essential information such as eligible health benefits, nearest testing locations, prescriptions and tips on staying healthy.
Benefits
Provided timely patient care

Delivered important health information to members

Reduced volume of inquiries

Lessened pressure on call centers
Financial Services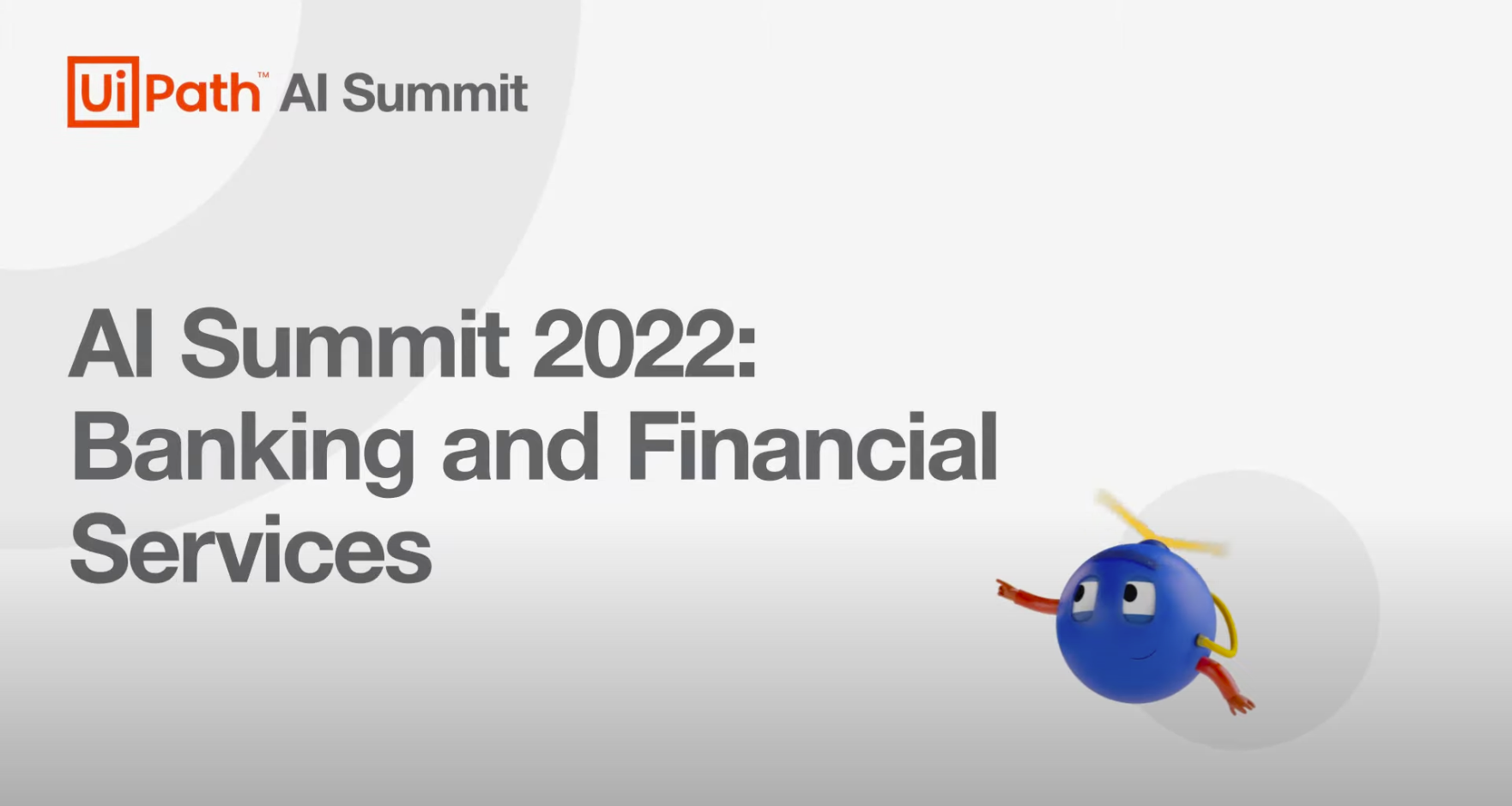 Automation of 800,000 inbound applications for CARES Act, a 50x increase from normal levels
On March 27, 2020, the U.S. government announced the Paycheck Protection Program (PPP) to help small businesses impacted by COVID.
As part of the Coronavirus Aid, Relief, and Economic Security Act (CARES), the PPP provided $349 billion in loans to businesses with less than 500 employees during the height of the COVID crisis. Lenders started accepting applications on April 3, 2020, and faced operational challenges in processing all of them.
Solution
In the first several weeks after the PPP announcement, UiPath helped two of the top three U.S. banks automate their loan issuance. The automation extracts borrower information from loan forms (PPP forms, Internal Revenue Service forms, etc.) performs detailed loan verification checks, then submits data into Small Business Administration's (SBA) portal. This action resulted in instant underwriting approval.
This solution provided much needed relief in terms of increasing the throughput of the process. For example, one of the banks saw a 90% reduction in time taken to upload loan data into SBA. 
Read the whole loan application automation story on our blog, or check out The Lab Consulting Group's post for an alternative breakdown.
Benefits
Instant capacity expansion

Ideal for a fragmented technology landscape

Accuracy in SBA filings

Helped small business owners

Sped up back-office operations
Increased number of complaints due to finance challenges during the height of COVID
A financial services company received an increased number of complaints from customers about financial challenges and concerns caused by the COVID pandemic. With reduced staffing and increased volumes, the company needed a way to acknowledge customer complaints in-line with regulations.
Solution
Automation helped the company manage its acknowledgement of customer complaints quicker and more efficiently. It works like this—a software robot first sends a letter to customers acknowledging receipt of complaints. It then pairs customer details with a date and time to trigger the relevant communication. 
This solution keeps customers up-to-date, while meeting regulatory requirements and avoiding any fines.
Benefits
Ensured complaints are acknowledged on time

Kept customers up to date

Followed United Kingdom regulatory requirements
A surge in small business loss claims created a processing backlog that governments struggled to handle
Many small businesses raised claims and notified regulators of losses due to the COVID pandemic when the crisis was first emerging. Operating capacity constraints overwhelmed back office operations.
Solution
Five bots were leveraged to reduce overhead tasks required of claims adjudicators, allowing back offices to focus on claims processing. Bots were developed and deployed in 40 hours to first create a claim, then generate and send the acknowledgement letter to the insured business. The bots started handling 200–250 transactions per day right at the peak of lockdown. All "COVID-19 First Notice of Loss" related transactions were handled by the bots, thereby avoiding any delayed resolutions, which would have negatively impacted customer satisfaction.
Benefits
Accelerated claims processing

Alleviated backlog

Reduced claim response time

Assisted small businesses
Global markets experienced extreme spikes in volume soon after the breakout of COVID
Global markets experienced a major spike in trading volumes driven by the COVID pandemic. For example, in March 2020, the S&P 500 saw an average daily volume increase of around 300% over the prior month, with some extreme volume days approaching a 600% increase. This surge in trading volume increased the burden on operations teams to support the trading activity of their customers.
Solution
A UiPath Financial Services client was able to address the increased demand on their operations by leveraging automations placed into production prior to the pandemic. For those areas that saw the greatest spike in activity—particularly trade allocations and reconciliations—additional robot capacity was able to be deployed to guarantee continued efficiency during spike periods.
Benefits
Guaranteed business continuity during a spike in transactions

Maintained a high level of customer satisfaction

Increased capacity

Improved employee experience
Insurance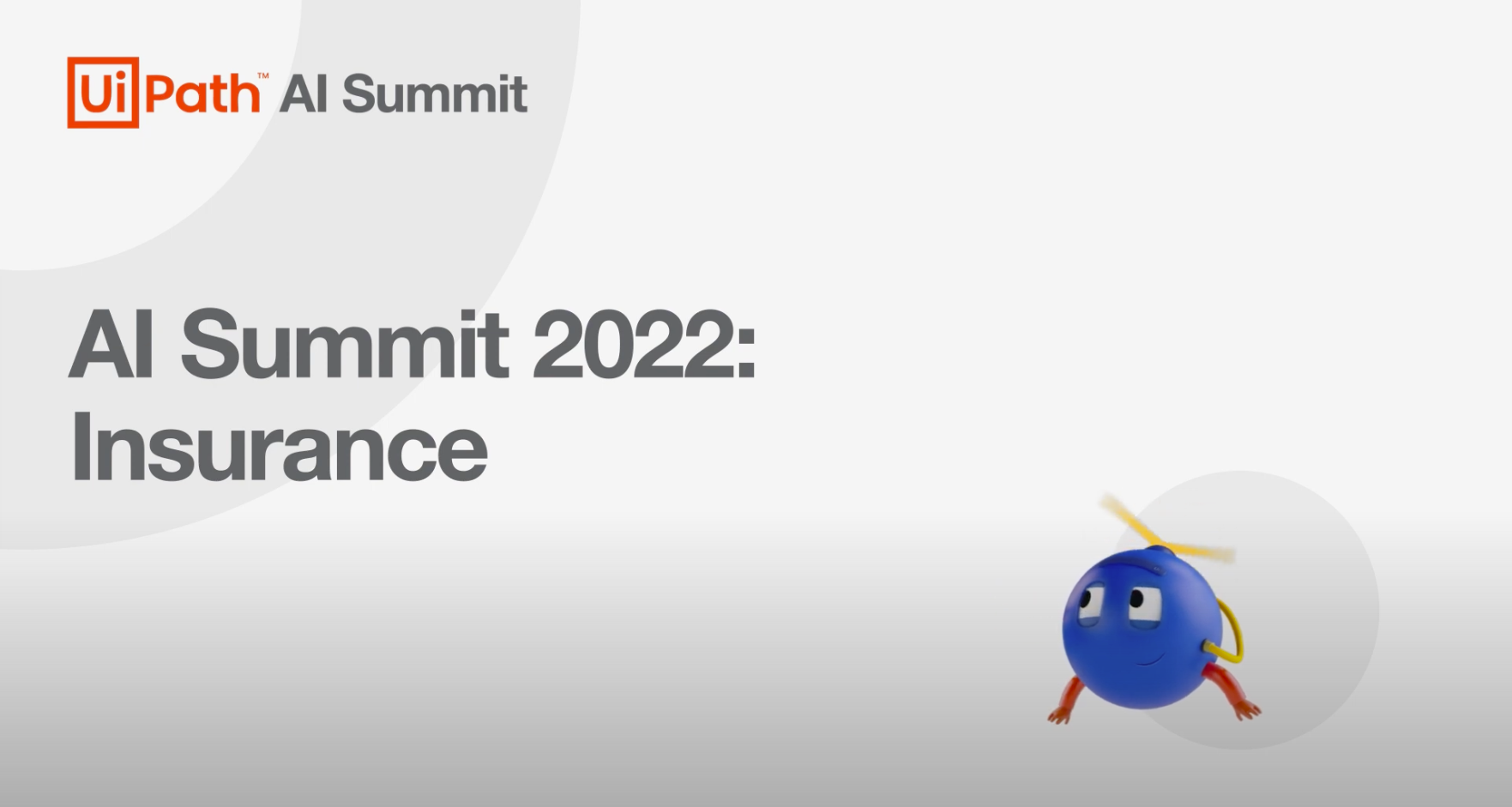 Mandated lockdowns created a spike in federal/state leave requests, and insurers struggled to keep up
Due to mandated school closings and federal/state quarantines at the peak of COVID, many employees in the "Group Benefit" business asked for claims per the Family Medical Leave Act (FMLA). The insurance group receiving these claims expected a surge of 300–400 claims per day.
Solution
The insurance group deployed five bots to pick up a claim from a common queue and check eligibility. The bots helped with claim creation, validation, and approval/denial of requests, including return to work notices, letter generation, and responses.
Benefits
Reduced back office overhead

Processed claims quickly

Reinstated eligible employees (return-to-work)

Reduced backlog
Concerned customers calling about cancellations and changes created volume challenges at a travel insurance company
A travel insurance agency's call center was inundated by an unmanageable volume of requests soon after COVID hit the U.S. Some customers wanted to know if they were covered in case they got the virus, while others looked to submit a claim.
The process for submitting a claim was long and tedious for customers. They had to understand their policy well, manually update forms, and speak to an agent as an additional step.
Solution
A web-based solution was quickly implemented for customers to view policy information, make changes, submit claims, and speak to an agent in real time if they required further assistance. Inputted information and changes were automatically extracted from their online engagements, updated with other data, and passed on to an agent for resolution.
Benefits
Improved customer experience

Reduced call center wait times

Reduced steps in the process
An increased number of staff was required to work virtually during the height of COVID, and robots helped order work-from-home kits.
In the first few weeks after COVID spread across the globe, one insurance company experienced a huge volume increase due to the chaos. Orders ramped up, especially in Remote Access Services (RAS), which was necessary to be able to work from home. There were 2,800 transactions in January 2020, 4,065 transactions in February, and 11,925 transactions up until March 19th.
With more and more people working from home, the number of orders exploded. The company didn't have the capacity to be able to fulfill the orders manually and in a timely fashion.
Solution
The insurance company created seven robots to support massive Service Now transactions, including RAS and Enterprise Mobility Services (EMS). ​Their teams can now serve their customers remotely.​
Benefits
Ensured business continuity 

Enabled staff to work from home
One insurance company needed to equip its employees to be able to work remotely
At this point, it's obvious that COVID has disrupted the way we work. Companies that didn't have efficient processes in place to enable work from home (WFH) at the beginning of the pandemic struggled to set them up in time. This shortfall impacted productivity, caused delays, and put more pressure on employees that needed to implement these changes.
Solution
UiPath Robots were used to automate processes that enabled employees to WFH. The bots facilitated an easy, error-free registration of new equipment, set up users for virtual private networks (VPNs), and associated employee IDs with the registration number of the recently-bought equipment.
Benefits
Faster setups

Eased pressure on employees

Reduced manual errors
Government
Over 100,000 Flemish entrepreneurs applied for financial support during the COVID crisis in Belgium, overwhelming government employees
On March 13, 2020, the Flemish government in Belgium launched the "COVID Nuisance Premium" to support Flemish companies facing financial difficulties due to the global pandemic. This benefit was addressed to approximately 600,000 active entrepreneurs in the region that might have been in financial distress, so a safe and rapid process was essential.
In a record 10 working days, the Flemish Agency for Innovation and Entrepreneurship (VLAIO), along with their IT partner DXC, built a web application to register the requests. Within six days after the launch, the platform had registered more than 70,000 applications for financial support, which created a significant backlog for VLAIO employees to verify validity and approve or reject the applications.
At busy times, about 800 users wanted to apply for their premium at the same time. On the first day, there was even a peak of 20,000 simultaneous users. A digital queue made sure that the system wasn't overloaded. Users in the queue knew how long they had to wait, which was usually under 15 minutes.
Solution
Several days after the the web application went live, a UiPath Robot began checking various databases to see whether the applicant was entitled to compensation. The robot used the Flemish Access and User Management Systems to automatically approve or reject the requests.
Benefits
A huge backlog of applications was cleared in a matter of days, ensuring that entrepreneurs in need were swiftly supported

Alleviated manual work for VLAIO employees

In less than two weeks, all 114,000 registered requests were cleared in a collaboration between VLAIO employees and the UiPath Robot
Government organizations struggled to monitor staff health during the height of COVID and continue operating
Government agencies have even more work to do during today's pandemic. Monitoring all staff members and determining if they're healthy enough to work from the office, or are better to work from home, creates a huge daily overhead that never existed before.
Solution
A UiPath partner built a solution for its government customers that sends out a daily health survey with questions like 'is your body temperature normal or above 38°C/98°F?' as well as a weekly survey with questions on social distancing and travel.
The survey responses are reduced into a risk score that helps make the decision on whether a person can work from an office or not.
Benefits
Ensured staff health and safety

Visibility on staff location (remote vs. office based)

Reduced overhead cost & workload
Banks needed to enable digital processes for customers during the peak of COVID
The massive spread of COVID reduced the number of people making physical contact with bank agents. Banks had to adopt more digital services and solutions to continue serving their customers.
Solution
When a customer sends the bank their identity document (ID), the automation uses a combination of optical character recognition (OCR), natural language processing (NLP), and robotic process automation (RPA) to process the request. The bot scans the email, reads the ID regardless of format, and checks for differences with existing information stored in the customer relationship management (CRM) system.
This process was already in the pipeline for this bank. However, given the context of COVID, the CoE made this specific implementation a priority.
Benefits
The customer doesn't need to go to the bank for data updates

The bank saves time processing the data

Helps digitize the bank
Manual collection of confirmed COVID cases​ became too burdensome for this military branch
A large military branch was burdened by the manual process of collecting the list of confirmed positive cases from each of the individual guards, and consolidating the data in order to build reports and dashboards.
Solution
The military branch built a series of automations to consolidate data across each of the individual guards, so they could build combined reports faster.​
Benefits
Reduced operational cost

More accurate health monitoring
Transportation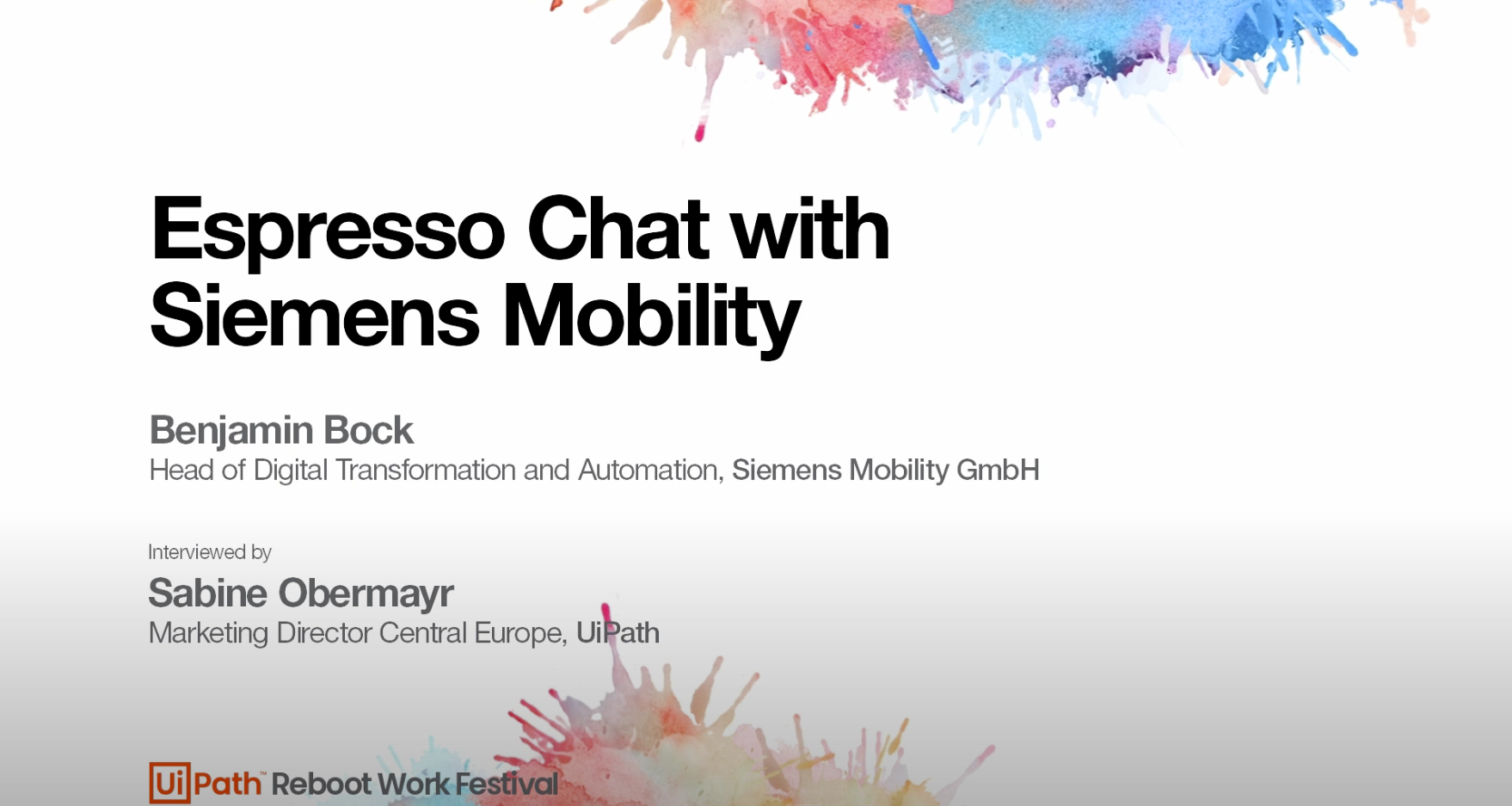 Tremendous increase in back-office queues for flight cancelations and amendments
The sudden outbreak of COVID had a large impact on a Dutch airline. Due to restrictions on international travel and lower passenger demand, the company canceled many flights and had to arrange a proper resolution for all outstanding tickets.
Solution
To relieve the burden on staff, the airline employed UiPath and its partner Ciphix who, in just 16 working hours, developed a relevant automation.
The automation first determines if a flight cancelation is in the right queue, then it processes the request and cancels the ticket according to a set of predefined business rules.
The automation can scale up or down during peaks in cancelation requests by simply adding and removing robots.
Benefits
Saved more than 3,000 hours of back office work in the first 14 days

Faster document processing
Processing a large increase in voucher requests for Scandinavian Airlines (SAS)
The sudden outbreak of COVID had a large impact on Scandinavian Airlines. Due to restrictions on international travel and lower passenger demand, the company had to cancel many flights and issue vouchers to ticket holders.
Meanwhile, their call center was inundated with inquiries. The company needed a fast way to help issue vouchers.
Solution
To relieve the burden on staff, SAS created six automations and deployed three bots within 24 hours to handle high volumes of voucher requests, cancelations, and extended bookings.
The robots now help contact center representatives understand more about the outstanding requests, enabling them to better communicate with customers.
Benefits
Saved more than 10,000 hours of back office work in the first 14 days

Ensured an excellent customer experience

Cleared back office backlogs
Airline contact centers overwhelmed by cancelation requests
Due to the restrictions caused by COVID, many people canceled their travel plans in 2020. Authorities advised people to work remotely and minimize social interactions. As a result, a major airline's business was impacted when a massive number of cancelation requests hit its contact centers. Requests needed to be addressed quickly, efficiently, and securely, but the contact center staff were overwhelmed.
Solution
With reduced capacity at their contact center, the airline used UiPath to allow agents to pull data faster with attended automations. UiPath Forms and back-office automations supported this effort.
Benefits
Faster call triage process

Faster routing to appropriate agents

Reduced average call handling time (AHT)

Improved customer experience
The travel industry struggled during COVID with fewer customers and employees
In the last several years, COVID has restricted people from traveling between nations. A major airline drastically reduced their flying capacity to historically low levels, which hurt their bottom line. The airline also took steep actions such as providing unpaid leave for some of their employees worldwide.
Solution
The airline was able to implement attended and unattended automations within its finance and accounting, supply chain, human resources, and IT departments to provide business continuity with fewer employees. Identified process opportunities include crew scheduling, operations control, baggage handling, booking, billing and settlements, and network planning.
Benefits
Guaranteed business continuity

Maintained a high level of customer satisfaction

Reduced operating costs

Operational efficiency
Retail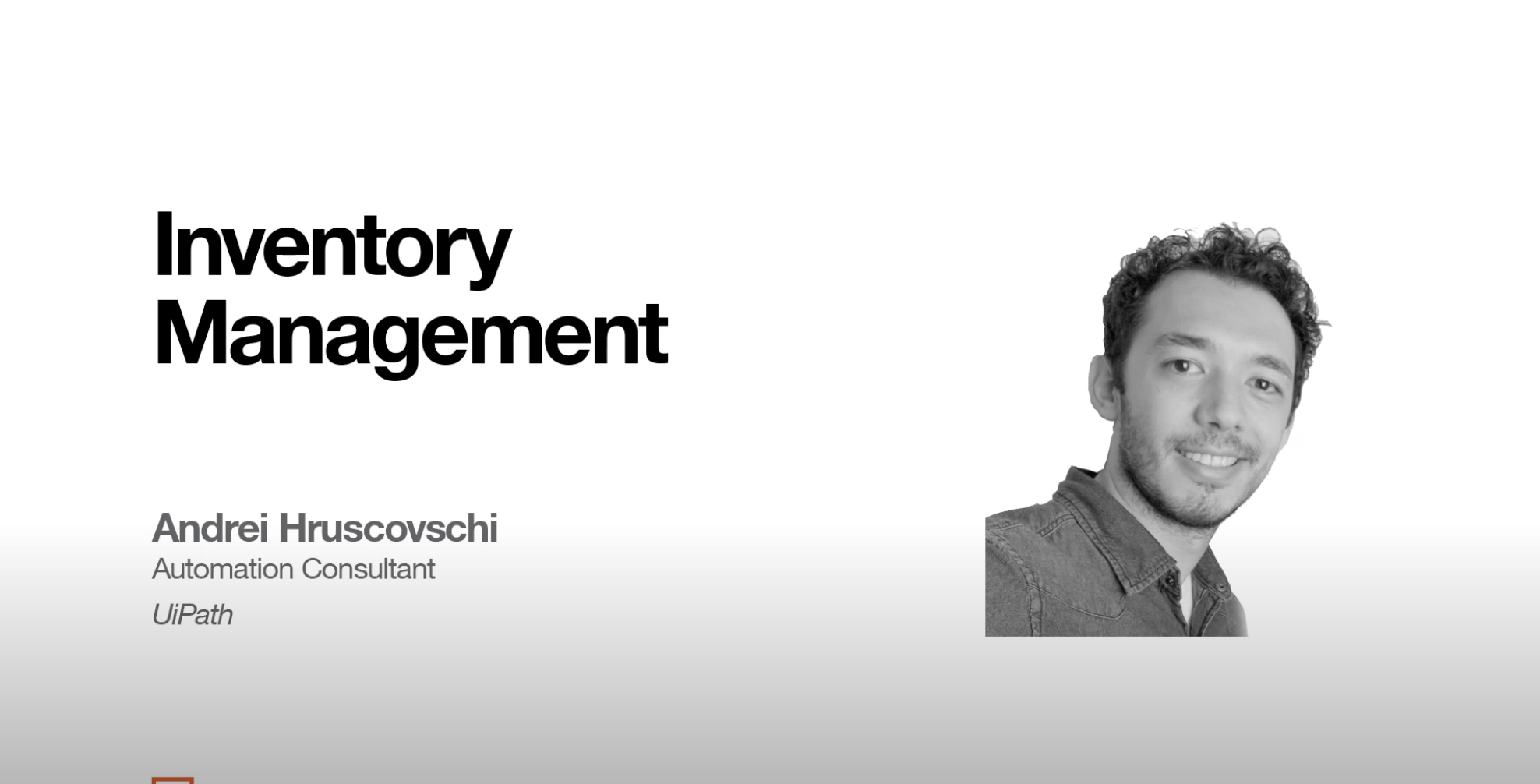 Automation helped human resources (HR) handle a massive number of sick leave requests because of COVID
One of the top retail companies in France registered a huge volume of sick leave requests across all their departments due to the COVID crisis.
The HR department faced an issue with sorting the documents submitted by their employees into proper categories, such as sick leave, work accidents, or other HR documents, which were lower priority at the time.
Solution
The company automated two phases of this process. The first involves analyzing and classifying documents with help from optical character recognition (OCR).
The second phase extracts relevant employee information, such as leave dates, and adds it to their HR systems.
These automations helped the HR department focus on taking care of its employees during the peak of the pandemic rather than processing documentation.
Benefits
Reduced backlogs in processing leave requests

Allowed HR specialists to focus on their people
Processing applicants for 100,000 new delivery positions driven by a surge in online ordering at the beginning of the pandemic
Amid a surge in online orders driven by the COVID outbreak, one of the biggest online retailers in the U.S. needed to add 100,000 full-time and part-time positions for warehouse and delivery workers in order to keep up with the sudden increase in e-commerce.
To do this, they had to process 800,000 to 1 million job applicants under significant time pressure.
Solution
The retailer bought 10 unattended robots to help with the selection process workload. The process works as follows—first, the robots check if the applicant is a former employee. The bots then check if the applicant is eligible for rehire. Finally, if they are still eligible, the bots kick off a background check.
Benefits
Faster triage process for applicants

HR focused on strategic parts of the job

Increased workforce capacity

Maintained a high level of customer satisfaction
All Other Industries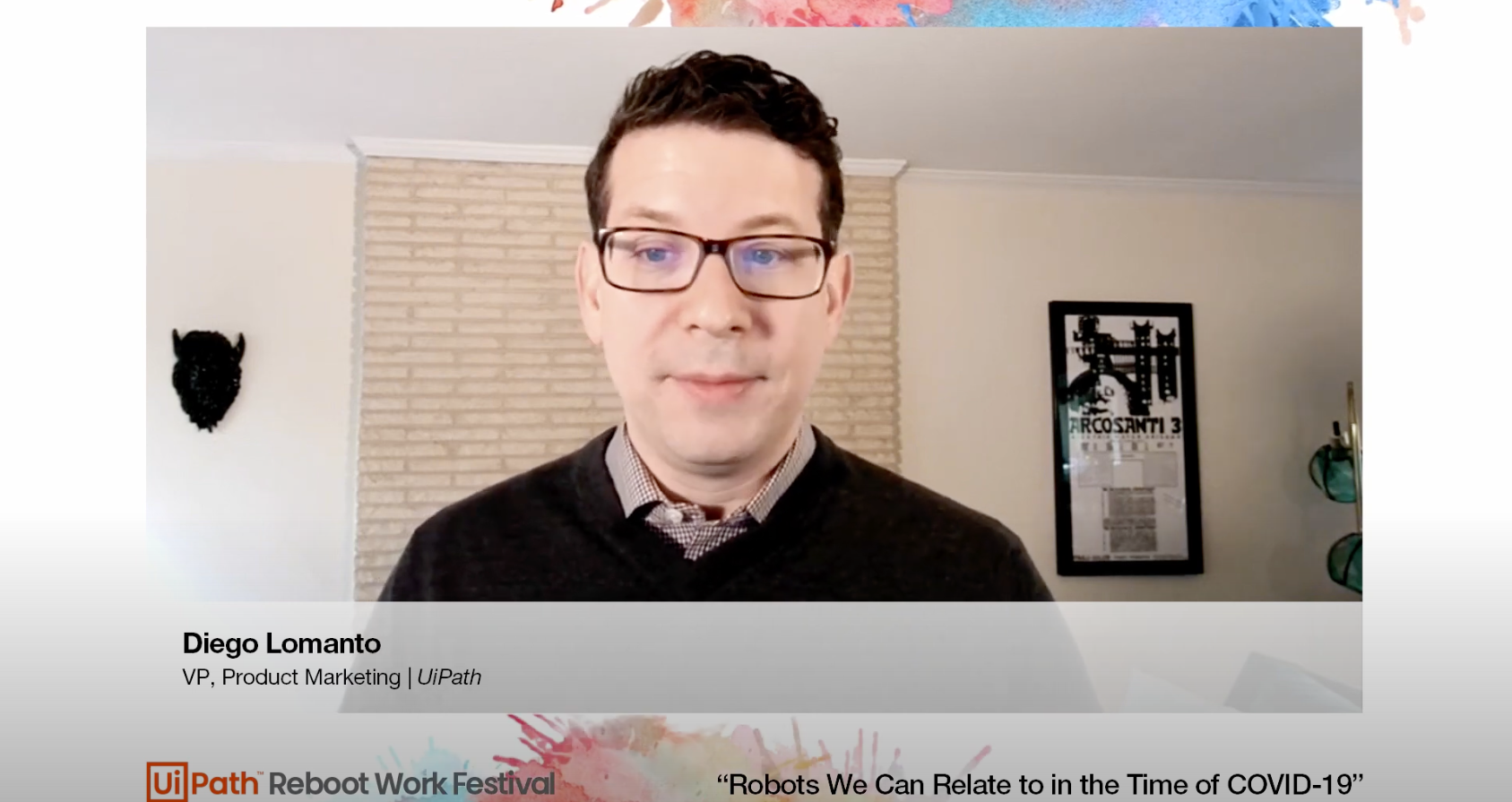 Proactive response to the pandemic with data science and robotic process automation (RPA)
The COVID crisis changed the world as we knew it, requiring the need to respond rapidly and prioritize supporting global infrastructure across industries. Sopra Steria, a leading European information technology consulting and digital services company with 45,000 employees, forecasted its future needs in the new era. Whether it's pandemic or environmental cases that will require predictive analysis, the company is prepared to take preventative actions before a major impact occurs again. Their focus is to drive digital technology excellence in operations through intelligent RPA.  
Their journey began in January 2020 when the Sopra Steria RPA CoE initiated a project combining data science with RPA to create technology solutions that can prevent outages and impacts to customers. When the COVID pandemic spread across the planet a few months later, the solution became immediately valuable.
In the banking industry, it's necessary to streamline services for in-person banking and support of digital banking infrastructure, such as servers, storage, networks, and virtualization resources. This ensures the system can scale and ramp up capacity and resources. The ramp-up is based on the usage to optimize the load, while providing flexibility to ramp down capacity or tasks as needed for cost management purposes.
Before COVID, there was a balance between digital banking and in-person banking. However, during a nationwide lockdown where banks reduced staff, resulting in long wait times, customers preferred to manage their finances online. In the case of load scenarios where online services become inaccessible or performance has decreased, customers were the ones to flag the issue. After the system records the issue, a ticket is created, and an engineer goes through the entire process to increase infrastructure resources, such as ramping up server capacity. The complete infrastructure and virtualization reviews are managed by IT employees, who rotate shifts to ensure support is available 24/7. This entire process, from creation to closure, takes roughly one to three days, depending on criticality. This is too long. By the time the infrastructure has the necessary resources, customers have already experienced delays, and the company is exposed to the risk of the site crashing due to limited bandwidth.
In the world of digital banking, there is high demand to ensure infrastructure stability. Every bank's goal is to ensure that customers have a seamless experience.  
Solution
The solution for digital banking transformation requires data science, combined with artificial intelligence (AI) and RPA, to take proactive measures before issues reach customers. Using AI and machine learning models, various news sites, newsletters, and magazines are fetched and aggregated to predict upcoming workloads. The bots collect this information to map out the anticipated impact on the digital banking infrastructure. A machine learning model is leveraged to transform unstructured data into structured data by breaking down articles and sentences in order to perform sentiment analysis. Based on the gathered information, the unattended bot designed with UiPath Studio makes changes to the server console and increases or decreases the infrastructure as per the suggested AI element.
To ensure there is no impact to the customer, the bot executes the jobs during non-business hours, and sometimes during service hours, depending on the criticality state and duration of the forecasted impact. Throughout this automated flow, the load gets transferred from one server to another to achieve an appropriate balance. In the case where the criteria deem that the disaster has been lifted, the alert goes out to the configured bot that normal operations have resumed to support in-person banking. This helps save unnecessary expenses that would otherwise be incurred had the server maintained increased capacity when not required.
"This end-to-end automation solution developed in partnership with UiPath has helped our customers adopt a proactive approach and thus staying one step ahead. This solution is one of many, featuring an AI enabled technological advantage, that helps provide an array of benefits to our customers." — Mohit Gupta, Director of RPA CoE, Sopra Steria
"We introduced UiPath 4 years ago into our business and to our customers as we are tool agnostic and wanted to select a world-class solution that meets our customers' needs. Our customers have different requirements, infrastructures, &, budgets, in which we believe UiPath, the leading automation platform provides a simple, intuitive user-friendly experience, and cost efficiency to help with the digital transformation journey for our customers." - Ankur Bansal, Head of RPA CoE, Sopra Steria
Benefits
Less than 10 minutes to scale up infrastructure (used to take one to three days)

100% manual work reduction, with zero errors

~80,000 euro savings (immediate ROI recognized with a simplified solution)

Retained customer satisfaction and avoided loss of business
Replacing physical documents with digital copies to facilitate remote work imposed extra work on employees
The booking department at a large automotive company used to receive several hundred physical invoices per month via a physical internal mail system. To facilitate remote work, this mail system was replaced with a scanning solution.
After the scanning solution was implemented, the booking department began receiving invoices in the form of digital documents. But, the process still required the digital copies to be printed by the booking department. This extra step added around eight hours per day of extra work to the process.
Solution
Within just one day, the automation center of excellence (CoE) created an automation to help with the process. The automation first checks the mailbox in which the scanned invoices come in. Then, it looks for an attachment and, if present, the attachment is printed.​
To improve the solution further, the CoE is now assessing whether the downstream tasks can be automated as well, so the printing can be avoided altogether.
Benefits
Around eight hours per day of work saved

No extra mundane work added for booking department staff​

Enabled remote work​
Providing RM Education Solutions India employees with internet data usage alerts
After the COVID breakout and resulting lockdown, RM Education Solutions India (RM ESI) facilitated WFH for all its employees, starting March 25, 2020. There were around 300 employees who did not have a proper internet connection at home, so the company sourced over 300 internet dongles (small USB devices that allow you to access the internet) with a daily limit of 3GB of data per person.
But, there were a few employees who were exhausting their daily limit before the end of the day. They were then contacting the IT department to increase their data limit, which was manually fulfilled. This was causing delays and also impacting service delivery.
Solution
RM ESI implemented RPA in 2017 and now uses many bots. With the help of the RPA team, they can use bandwidth from existing robots to check the data usage of the more than 300 employees who were using the dongles. Before, it was manually impossible to log in to over 300 data accounts to check the data balance and proactively increase data limits.
The bots started to execute this process once every four hours to check data usage and report it to IT and the admin help desk. ​This solution helped save production time and cost (from 90,000 Indian rupees to 4,500 Indian rupees).
Benefits
Cost reduction (from 90,000 Indian Rupees to 4,500 Indian rupees)

Over 300 data accounts checked once every four hours

Business continuity

Improved employee experience

Customer satisfaction
Ensuring a safe return to a new normal through contract tracing, while maintaining citizen privacy
The pandemic has shown that our familiar environment can change drastically overnight. Thankfully, some countries have begun to recover and are carefully exiting isolation.
As restrictive measures loosen, it becomes the responsibility of everyone to be mindful of their surroundings and prevent the second wave of infection. Contact tracing is an effective prevention method but doing so without disrupting the privacy of citizens is a challenge.
Solution
A design for a contact tracing process that respects privacy has been created with the help of UiPath, Ernst and Young (EY), and Upwire in New Zealand. Any business can register on a secure website to generate a QR code. The QR code then allows customers visiting the business to scan the code and register their presence. The system captures the customer's info—the minimum amount to secure privacy. After scanning it, an SMS is sent to the contact tracing team with the mobile number, plus date and time of the visit. The team can then verify the secure database of confirmed COVID-19 infected patients, and track the geolocations visited.
Benefits
Privacy-compliant

Reduce email backlogs

Safe return of citizens to public places

Employee health safety

Scalability
UiPath Robot monitors emails for high-priority COVID cases
During the peak of the COVID pandemic, hospitals and government authorities received many emails related to suspected COVID cases. Officials were required to read and analyze them to identify and classify the cases. This was a time-consuming task that led to delays in distributing critical information. It also left the sender without a timely reply.
Solution
UiPath set up an attended robot that can monitor centralized inboxes where concerned individuals are submitting their symptoms. It extracts relevant info from the emails and the generates a report in a .xls file format.
The automation then flags the information based on defined business rules and sends the reports to an admin for further analysis and action. This way, high-risk individuals can immediately be contacted and informed about next steps.
Benefits
Accelerated data extraction and reporting

Reduced email backlogs

Quick response to the email sender
Processing a 10x increase in sanitizer orders
Due to COVID, a hygienic company had a 10x influx of orders of hand sanitizer. Before the pandemic, their team usually processed the orders in SAP, but couldn't keep up with the spike in demand. The order response teams executed daily updates to 6,000 orders. They had a six hour timeframe in which they needed to process these orders, plus one hour to handle any exceptions.
Solution
The team recently added 20 unattended robots to handle the volume, and they might add more robots in the future to continue to meet a growing market need. The automation team helped order response teams execute daily updates, with the bots speeding up the process to one order per minute.
Benefits
Companies can now fulfill all requested orders in a timely fashion

Their product played an important role in stopping the spread of the COVID

Accelerated operational efficiency
Tracking employee health across a widely distributed workforce
During the peak of COVID, employers needed to keep tabs on their employees' health. Health screenings are one way to keep track of employee health and well-being.
Solution
Over the course of three days, the UiPath team created an attended robot to help employers streamline the screening process by distributing a simple health survey through popular channels like WeChat and Slack. The robot then aggregates the data into a report and distributes the report to HR for review.
See our Health Screening Bot in our marketplace for more use cases.
Benefits
Kept critical workers working

Reduced hospital backlogs

Improved efficiency
UiPath Robot compiled a daily report on COVID updates
Staying updated on the latest developments, news, and updates related to COVID, specifically tailored to your needs and from reliable sources, can prove to be a meticulous, time-consuming task.
Solution
UiPath created a robot that scrapes multiple data sources online and creates customized content based on where you're located. The robot then compiles the data into a daily report and emails you the latest count of COVID cases near you, helps guide you on getting tested, and provides other helpful resources.
Want your daily report? Fill out this form.
Benefits
Heightened individual awareness of relevant metrics and information

Saved personal time
A global insurer needed to ensure all its employees were equipped to work remotely
Working from home had not always been available for employees working for this global insurance company. The pandemic has even forced colleagues to switch departments to support critical lines of business. The company needed to purchase more internet bandwidth as soon as possible to avoid delays.
Solution
A UiPath Robot was set up to scan employee post codes, check the home broadband and 4G connectivity in their local area, and ask the employee to provide details on their home package. This allowed the company to evaluate the current situation of each employee and set priorities on where to invest in a package for better connectivity.
Benefits
Ensured business continuity

Enabled staff to work from home

Reduced manual work for employees

Reduced manual errors
Managing the safe return of people back to COVID-free areas
Conquering COVID has been a hard-fought battle that is still in progress in many parts of the world. The regions that have "won" the fight need to make sure that the pandemic doesn't come back as people return to a more normal lifestyle. Places that draw crowds, such as parks, city centers, schools, business centers, and public transport must be monitored 24/7 to ensure a controlled flow of people returning to normalcy.
Solution
The "Conquer COVID-19 Digital Employee" bot was created by UiPath and Jiangsu DepthsData Technology to monitor pedestrian traffic flow through public areas. The bot analyzes a massive amount of data and compiles a real-time traffic report, issuing warnings when traffic flow is at risk of being too dense.
Benefits
Mitigated risk of infection

Reduced manual work for employees

Reduced manual errors