With the rise of globalization, enterprises worldwide face the challenge of truly understanding what is going on in their business processes. The physical distance, unfamiliarity with local culture, and similar factors can become an issue.
As a growing business adjusts operations, technology takes the lead. It's important to be in control of the operations not only across departments but also geographic regions. Especially when you want the company to perform like a 'well-oiled machine.'
But how do you maintain operational efficiency?
How do you ensure that departments follow the structures you've created? Is the leadership process aware?
If you're aiming for world-class performance, you may want to consider the leading business process management techniques (BPM). What about process mining?
Process mining is an important part of BPM
BPM is a must-have set of techniques for top management to better organize and automate operational processes. Process management enables business owners to turn processes into visual flows and flows into automatons. This is also the way you'd keep operations aligned with goals and strategies, track performance, and make sure to detect the gaps or process bottlenecks to fix.
Process mining is a cutting-edge part of BPM and focuses on gathering enterprise data (referred to as event logs) from corporate IT systems for further analysis. Based on event logs, process mining software extracts existing data about what happened in a process and when. Then, the software algorithms translate the data into comprehensive language and turn logs into a visual workflow. This is what you can analyze! Looking at the actual end-to-end process you can spot any deviation or bottleneck.
The value of process mining is its ability to see through the noise. To put it another way, imagine your company as a human body. Like the human body, a company is a complex system of elements that need to function together to remain 'healthy.'
Process mining is like an x-ray for your company
You can use it to detect and diagnose any irregularities in your processes. It allows you not only to see where the problem is but also to understand its cause. You can even track how the problem influences other 'organs' and how to prevent its recurrence.
Isn't it great?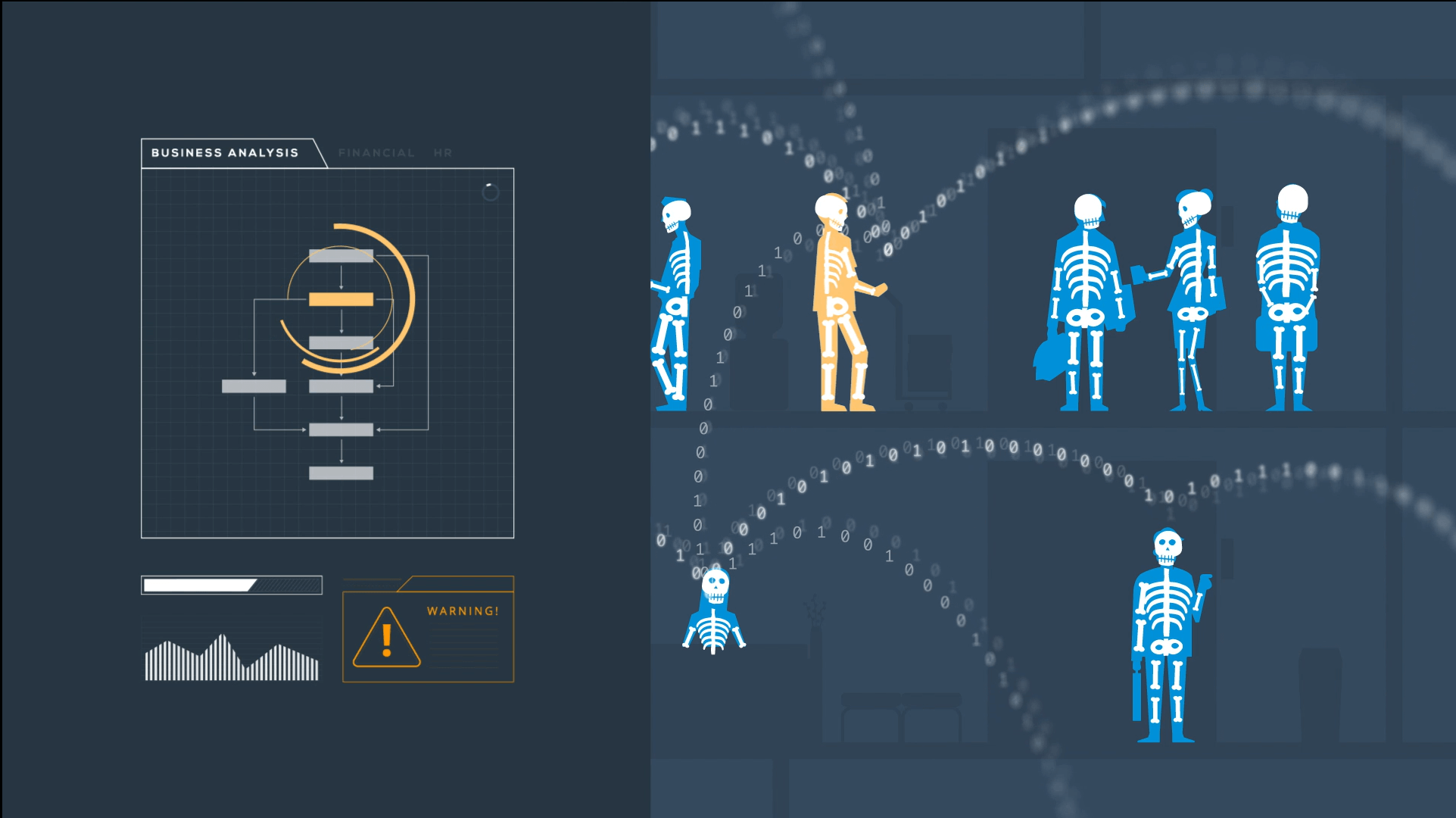 With the help of process mining, which is a combination of data mining and process analysis, you can detect deviations, prioritize work toward efficiency, define automation opportunities, and make fact-based conclusions for further business growth.
Process mining is an innovative instrument to keep track of what your company does right, and what could be done better.
The story behind process mining
The first hints of process mining as an individual technology started in the Netherlands. Dr. Wil van der Aalst began working on process mining in the late nineties at the Eindhoven University of Technology (TU/e). This also happens to be the place where many UiPath Process Mining developers proudly come from.
Later, his supporters and students started establishing their own process mining firms, forming a competitive landscape in the market. Now, Van de Aalst is considered the godfather of process mining and the leading expert in the field.
Many organizations are still unaware of the possibilities; however, the organizations that have adopted process mining see significant savings and efficiency improvements.
Process mining value, tools, and solutions
The first thing to remember is that using a process mining tool will give you a great handle on your operations. The insights give you core business processes understanding, help optimize workflows through automation, and track the improvements over time to adjust further.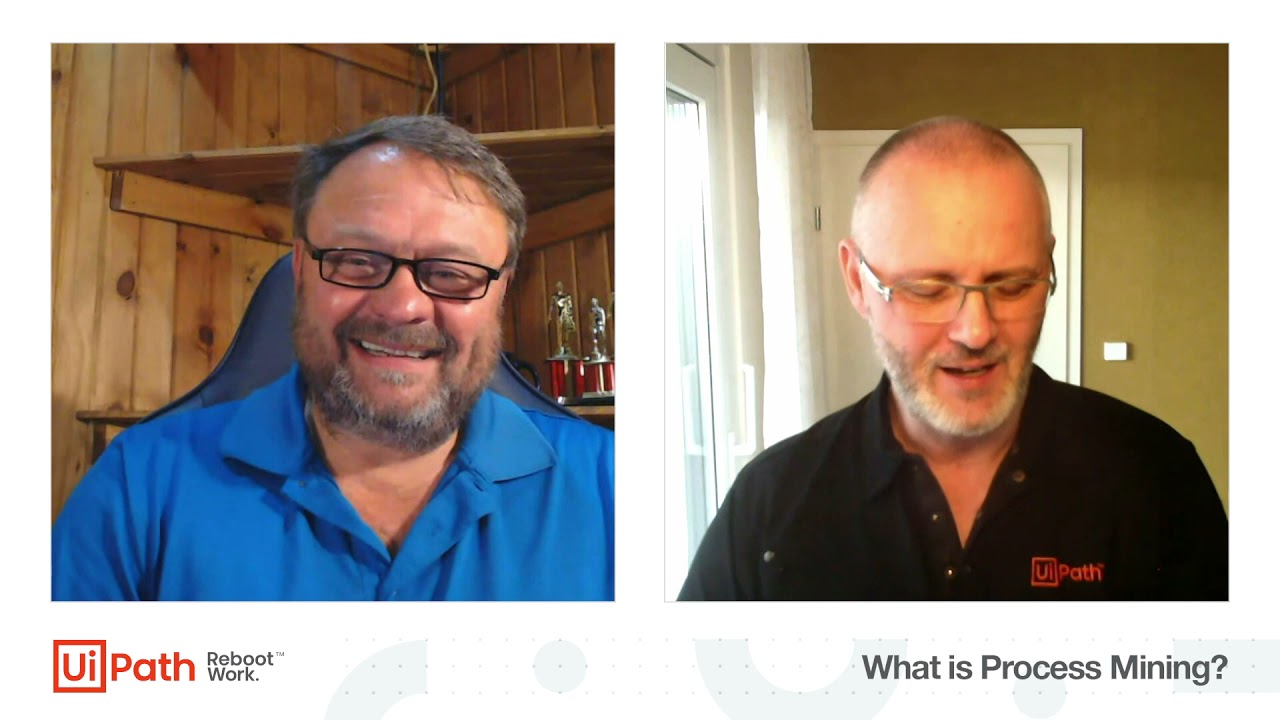 Process mining is a great chance to take control of your data and start making better decisions based on facts rather than intuition.
Process mining can help you to:
Detect issues

Strengthen operations

Prioritize cost-effective actions

Reduce throughput time

Increase customer satisfaction

Help to start or scale Robotic Process Automation (RPA)
Process mining also solves your struggles of structuring things and defining the bottlenecks in any (yes, any) type of process.
Serving as a guide to internal processes, process mining has become a tool in high demand.
Whether we are looking into a large audit corporation, a chain of banks, or an international manufacturing organization, business processes play an important role in a company's path to success. As companies grow, the more things sneak out of control. That's why it's crucial to bring your data in and see the actual picture.
UiPath Process Mining lets you transform your existing data into a visually appealing workflow for further analysis. The capabilities of the tool can reach the level of fully-fledged enterprise-ready solutions and work with big data. Thus, you can see the entire functionality of your organization in one end-to-end automation platform.
It's time to transform business.
Industries and use cases
Due to its extraordinary ability to handle big data and complex processes, process mining is most popular in the financial, banking, and insurance sectors. We can understand how huge the trend is by looking at the four largest accounting and auditing firms (often called the "Big Four"), who began implementing process mining long ago. As an example, we helped one of those companies to decrease the time spent on audit by 50%. Add software robots to process mining, and you virtually eliminate the bottlenecks of traditional auditing practices.
With all the attention it gets today, process mining is destined to become a must-have tool for the modern enterprise. Organizations worldwide are starting to employ process mining and are using it as a competitive advantage over those organizations that haven't discovered it yet.
The good news is that process mining applies to any industry and any process. Since UiPath Process Mining builds up the processes using the data from your line of business systems and applications, you can analyze the most minuscule details of your processes. For order-to-cash (OTC), purchase-to-pay (P2P), service management, and more, process mining turns your data into actionable insights.
It's time to switch from traditional BPM
So, now you know the advantage of using process mining instead of traditional BPM. Where other BPM approaches rely on labor-intensive work, process mining uses automated back-end corporate data. It not only gives you factual insights into your processes but also reduces the labor costs to realize workflows.
UiPath Process Mining allows companies to analyze large data sets consisting of thousands or even millions of events. Taking this into account, you can take complete control of your organization by using smart process analysis as a secret weapon.
Has your competition suddenly grown? Maybe your competitors discovered process mining before you did.
To achieve better results in the future, companies should have a careful look at their past. By analyzing previous deficiencies and missed opportunities you can improve business performance, prevent barriers and downtimes, and even predict future threats.
Sooner or later all the gathered data must be put into use and that's what process mining is about. It builds a bridge between big data and business analytics, resulting in fewer errors throughout the process.
Want to learn more about how process mining can benefit your business?
Check out How Enterprises Are Improving Operational Efficiency with Process Mining.
Want to dive deeper? Get a complimentary copy of the "Gartner®: Process Mining Can Support Business Operations in Driving Resilience Growth" report*.
*Gartner, Process Mining Can Support Business Operations in Driving Resilience Growth, Marc Kerremans, 22 March 2022