(https://www.uipath.com/blog/2020-fts-release-series)
What would happen if you didn't allow a certified public accountant (CPA) to use a spreadsheet, or a territory sales manager to use a mobile phone, or asked a global software giant to stop using the Internet? It's unthinkable. Calculators, computers, cell phones, and the internet (just to name a few) have become table stakes, but it wasn't that long ago that we ran successful businesses without them. Why do certain technologies not only get adopted, but also fundamentally change the way we approach out jobs forever?
The common theme that we see in the technologies that disrupt personal productivity involves overcoming limitations. For instance, prior to mobile phones, people were limited to a set of locations to be able to communicate in real time. Mobile phones changed our behavior by giving us new options by which to conduct business.
Today, personal productivity faces a new kind of limitation: not enough time to focus on truly meaningful work that humans add unique value to. There is too much busy work, too many systems and tools to interact with, and too much repetitive work.
What current technology is freeing people from this limitation and rewriting how people approach their jobs and improving productivity? Software robots.
More specifically, Robotic Process Automation (RPA).
RPA has helped thousands of organizations automate tedious tasks and processes, allowing employees to focus on higher-value, cognitive tasks they enjoy.
At UiPath, we have a vision of a world where there is 'a robot for every person.' With new UiPath products and capabilities made available in our recent 2020 FTS release (20.4 for short), that vision can become a reality—for our customers and ourselves.
UiPath StudioX, UiPath Assistant, and UiPath Automation Hub give individuals the ability to create, consume, and collaborate on processes that offload lower-value tasks using attended automation so people can focus on higher-value activities. Unlike unattended robots that run in the back office, attended robots run on your desktop, alongside you. And they can be used to do everything from start-of-day and end-of-day tasks to filing complex tax returns on your behalf.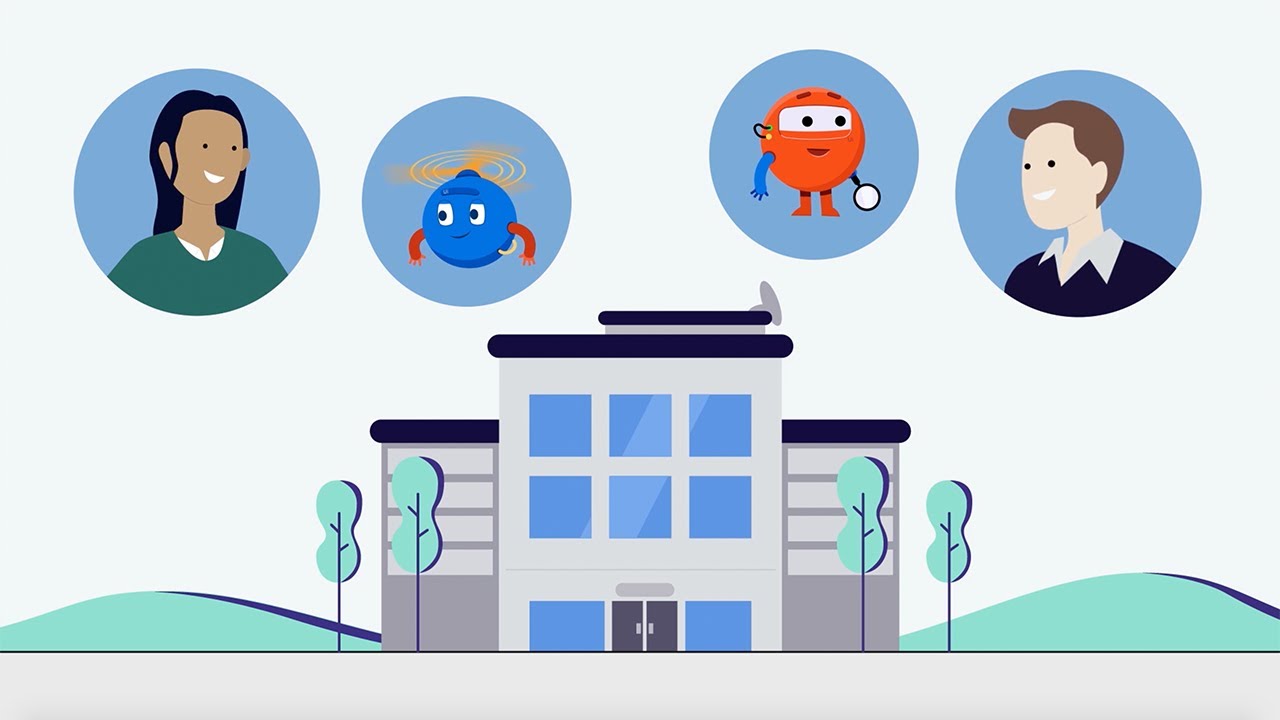 Empowering every employee with a robot
This release enables any user across the organization, regardless of technical capabilities, to use a robot to handle the tedious tasks, giving them the time to do more meaningful work.
Depending on a user's role and technical capabilities the typical engagement models are as follows:
Allow all business users to be automation users with professionally developed automations created by the automation Center of Excellence (CoE)

Empower technically-savvy business users, also known as citizen developers, to build personal automations for themselves or teammates

Manage a robust governance program with central oversight and control from the CoE
With UiPath, you have an integrated platform that has all the automation tools you need to fast track your organization's digital transformation. There's no reason for your workforce to continue experiencing limited productivity. It's time to free them to do more meaningful work for your organization.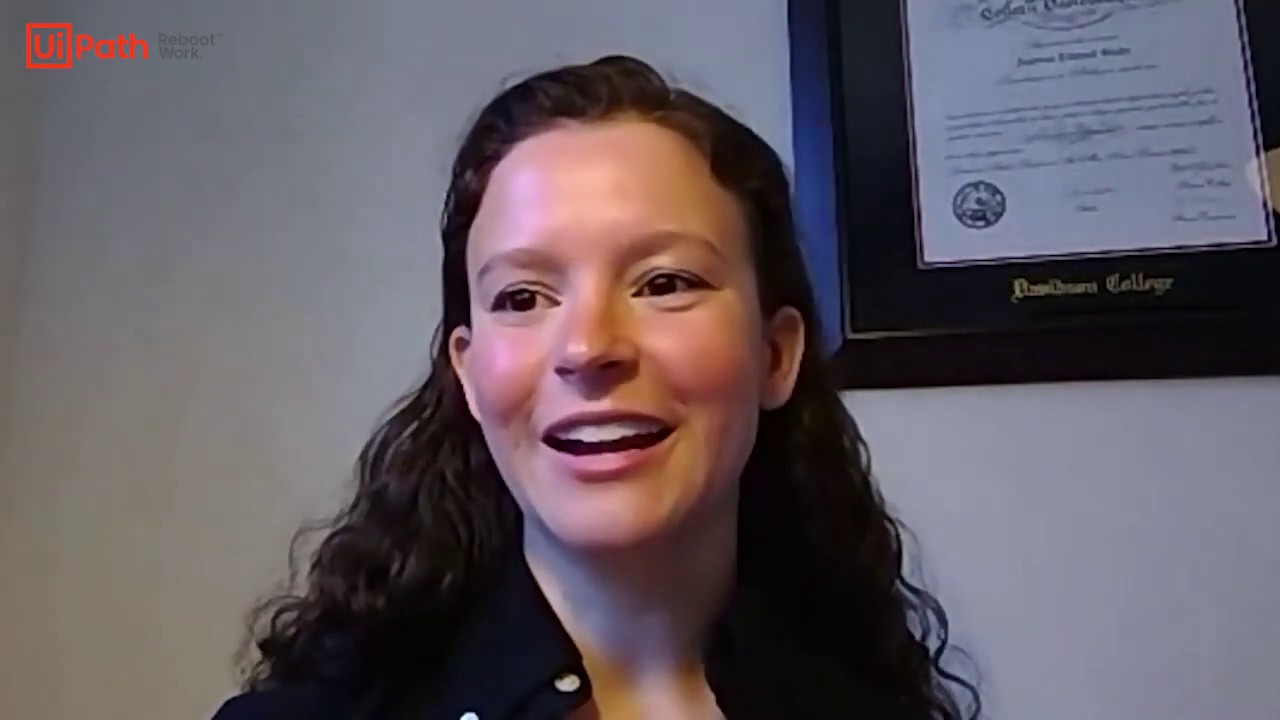 Let's take a closer look at how the 20.4 release can help you make a robot for every person into reality at your company.
Deliver automation to your business users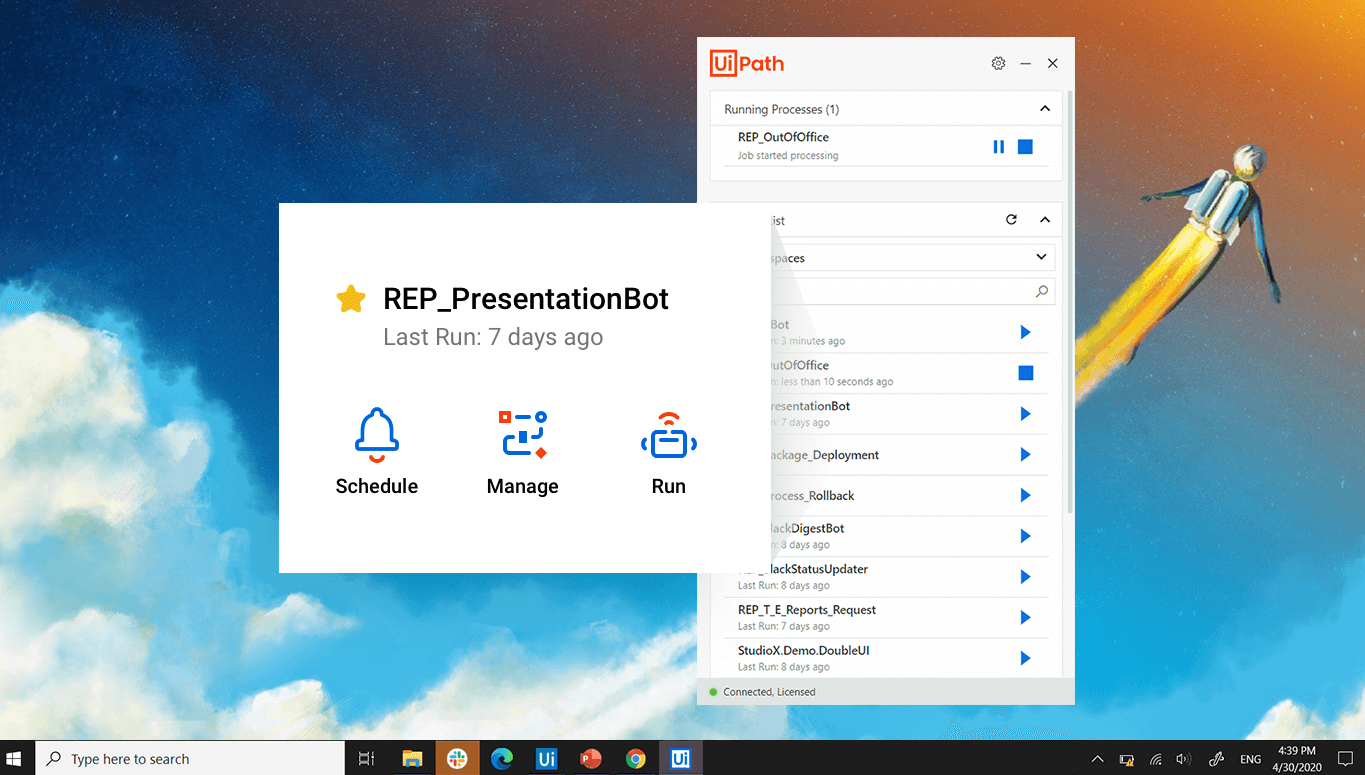 You may already have an ever-increasing library of amazing automations that are being managed by your CoE. Automations that do everything from managing a calendar to filing complex tax returns. You want to get those automations into the hands of all your business users so productivity can soar. We have added some key capabilities to make that easier than ever before.
It starts with Modern Folders in UiPath Orchestrator which allow you to assign automations to the whole company, specific teams, or even individual users. This makes it easy to centrally publish the right automations to the right people. Even better, because it's powered by your IT directory, everything automatically stays up to date as employees join, move, and leave.
Your business users get a new tool called UiPath Assistant on their desktop to help them simply access, manage, and run the automations you assigned. UiPath Assistant also allows business users to easily create a reminder to run the upcoming automations at the right time.
We are not done with UiPath Assistant and it will get even better over time. One fun feature currently under construction is called Picture in Picture (PiP) which lets a robot launch a new copy of the desktop and work independently. The business user also gets to keep working with the mouse and keyboard in the foreground.
Twice the productivity!
Once your employees start using automations, they'll start seeing new automation opportunities and can actively suggest their ideas in UiPath Automation Hub. You'll quickly generate a high-value automation pipeline through the power of crowdsourcing.
Empower citizen developers to create self-service automations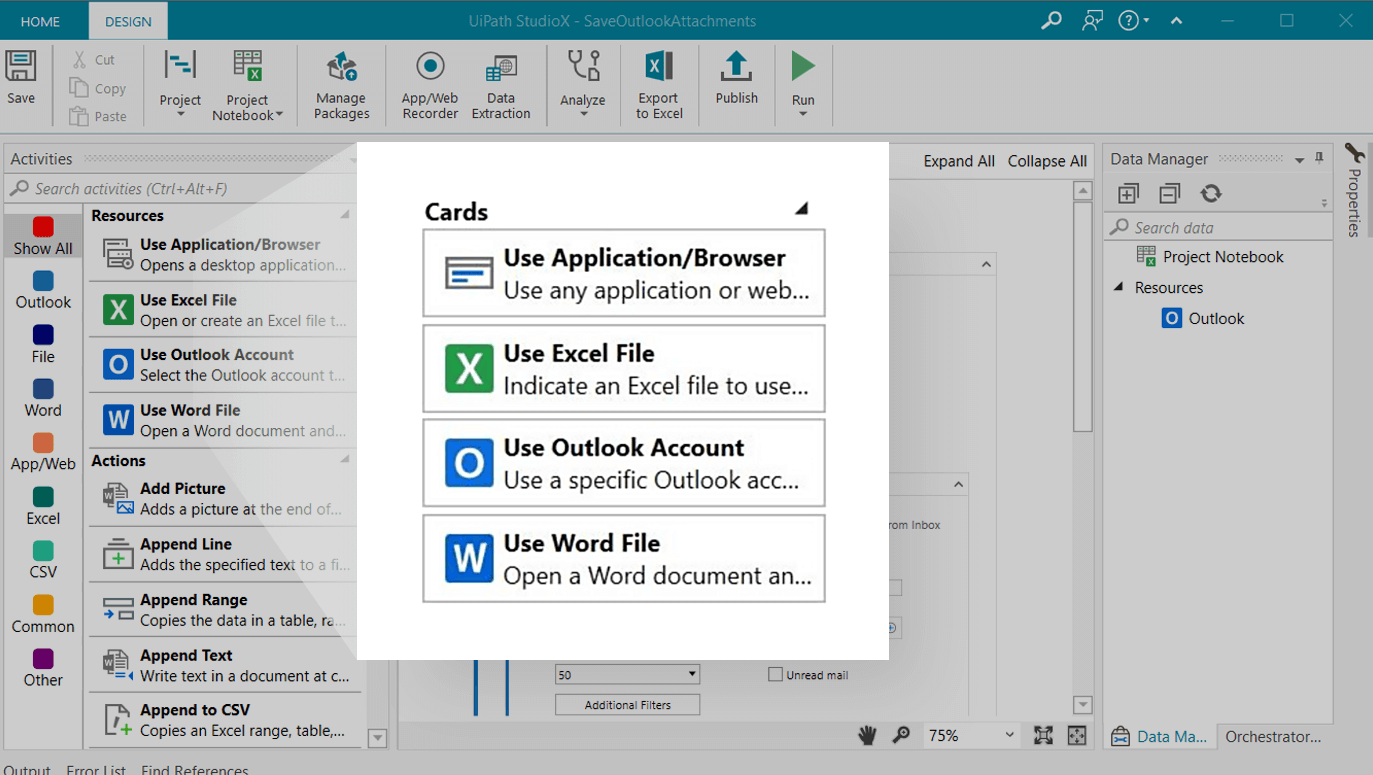 Now that everyone has an automation library, ideas for what to automate will start coming directly from the business users. We make it easy for the tech-savvy users out there to even create their own. The ones with the giant Microsoft Excel models and macros. The ones who have created their own smart home and delight in technology. The ones that want to dig in and create automations themselves. We call them citizen developers and have a new product, UiPath StudioX, created especially for them.
UiPath StudioX allows citizen developers to rapidly automate via drag and drop without any coding skills. They can build automations for the repetitive personal tasks the CoE doesn't have the bandwidth to handle, or are too personal to be considered at scale by the CoE. But those automations are extremely important to their own personal productivity.
More automation, more company productivity, and more happy employees
When a citizen developer builds something valuable to a broad group, they can share the idea in UiPath Automation Hub for consideration. Because UiPath Studio and StudioX are part of a family. This is useful because if the CoE wants to expand on the employee's automation, they can start with their project, evolve it to meet your enterprise quality standards, and publish into the automation library. Your citizen developer just made everyone more productive—including you.
See what our customers say about UiPath StudioX:
There was a day when everyone had to learn Microsoft Office, but now it's just normal. At Elisa, we plan to make UiPath StudioX the new normal and empower more than 2,000 employees to drive just as big of productivity increases. StudioX is lighter, easier, and makes it quick to understand just how valuable automation can be. We see no limitations on who can use StudioX, from production, to customer service, and even our retail store fronts."

- Anssi Talarmo, Head of RPA, Elisa
UiPath Automation Hub: Centrally manage your RPA program with strong governance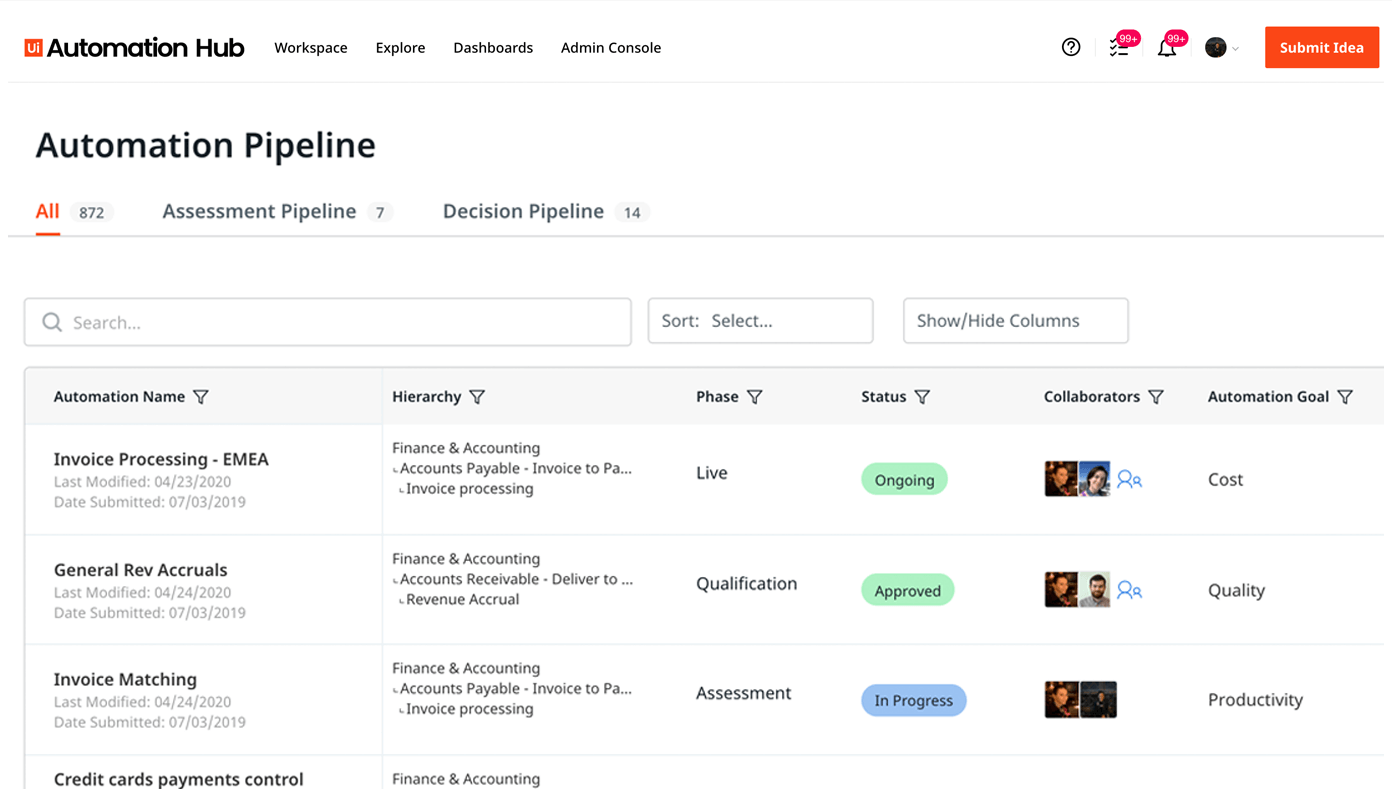 Last, but certainly not least, delivering a robot for every person needs strong central management and governance. Automation is a team sport and like any sport you need some rules to ensure everyone plays well together. We have included everything you need to put the right framework in place and create your championship team.
Crowdsource, prioritize, and manage RPA ideas, as well as validate and share citizen-led automations in UiPath Automation Hub

Deliver automations to UiPath Assistant according to employee department and team, using UiPath Orchestrator

Use the new governance support in UiPath Studio and StudioX to centrally control how automations are built

Centrally set up licensing model; monitor usage and performance

Deliver needed training and manage which applications can or cannot be leveraged during an automation and audit trails
Here's how one customer talks about UiPath Platform supporting a robot for every person:
By leveraging Automation Hub, StudioX, and UiPath Academy as the key drivers for citizen development, we're able to tackle our use case pipeline, scale automation from the bottom up, and ultimately foster a culture where our people tap into their creativity to solve for critical business problems and innovate the way our clients' brands are built.

- Brian Klochkoff, Director of Automation Solutions, Dentsu Aegis Network
Transform your business with a robot for every person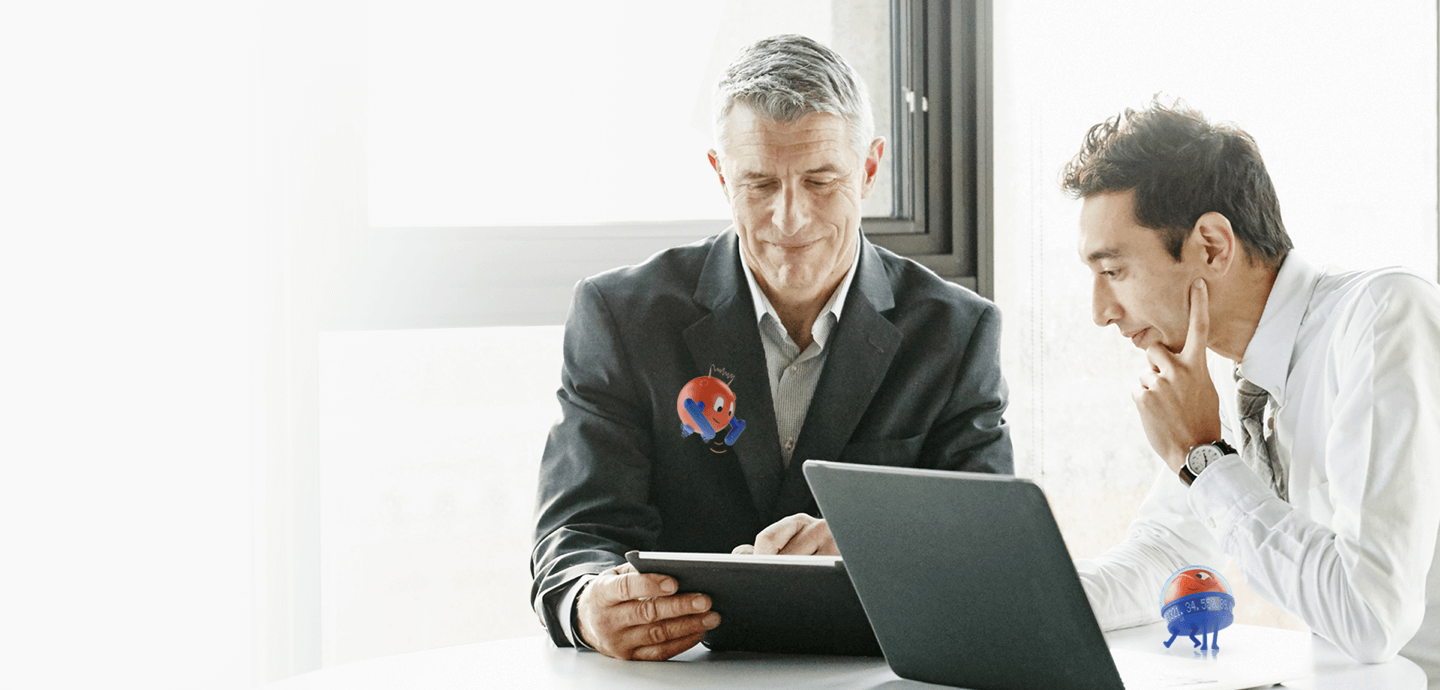 According to the Everest Smart RPA Playbook, leveraging RPA in an organization will increase productivity by 30%. The more employees you empower with automation the bigger the overall impact will be.
Tens of thousands of companies automate processes today with software robots. Those leading the pack are quickly expanding their RPA footprint to include both unattended and attended automations generating:
Increased productivity

Improved customer experiences

Revenue growth

Improved accuracy

Happier employees
Remove the limitations your workforce currently deal with and give them back the time to do more meaningful work. Transform your business and the way everyone works by empowering every employee with a robot today.
Take the next steps to learn more about turning the vision of a robot for every person into a reality in your organization: