We recently had the honor of being invited to share our story at Queens College of CUNY, alongside Canon USA and Deloitte, at "The Future of Accounting Series – Public & Private / Managerial Accounting" event (hosted by the Department of Accounting and Information Systems of Queens College School of Business). It was a great opportunity to meet Queens College students and faculty members and share our thoughts on the rapid transformation in the accounting industry. We also discussed how robotic process automation (RPA) and artificial intelligence (AI) technology is shaping the future.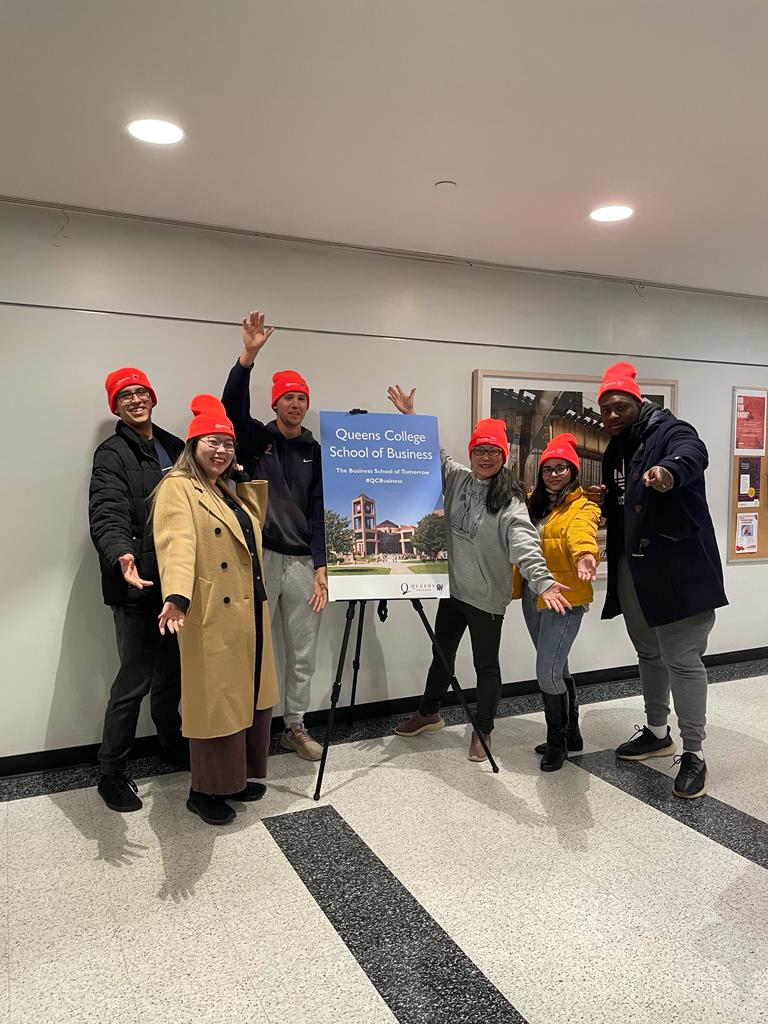 It is a reality that more and more companies are looking to streamline their manual processes. And the conventional way of work has been rapidly shifting towards automated solutions and "taking the robot out of the human," allowing accountants to focus on data analysis, strategy and planning, and making effective business decisions.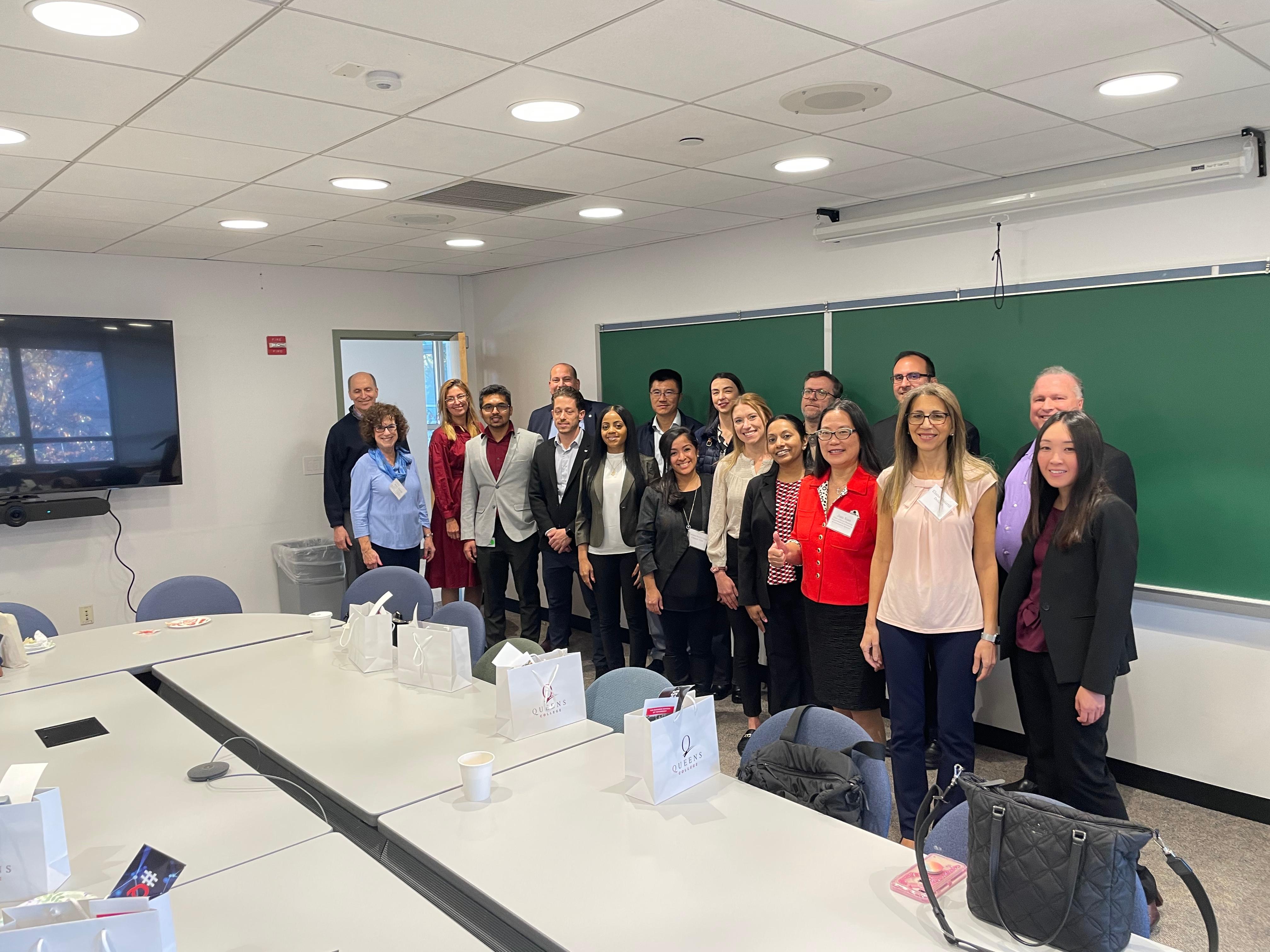 A worldwide accelerated process of digital transformation is currently reshaping every industry and business process on a departmental level, especially in the accounting landscape. The accountant of the future will have a think 'automation first' mindset—a type of comprehension and methodology that starts in the early stages of education. Topics such as developing necessary skills, understanding the art of the possible, a digitalized way of working, and being technology oriented were of great interest to more than 100 students and faculty members attending the event. They stated that the overall experience was "inspiring, educational, and entertaining."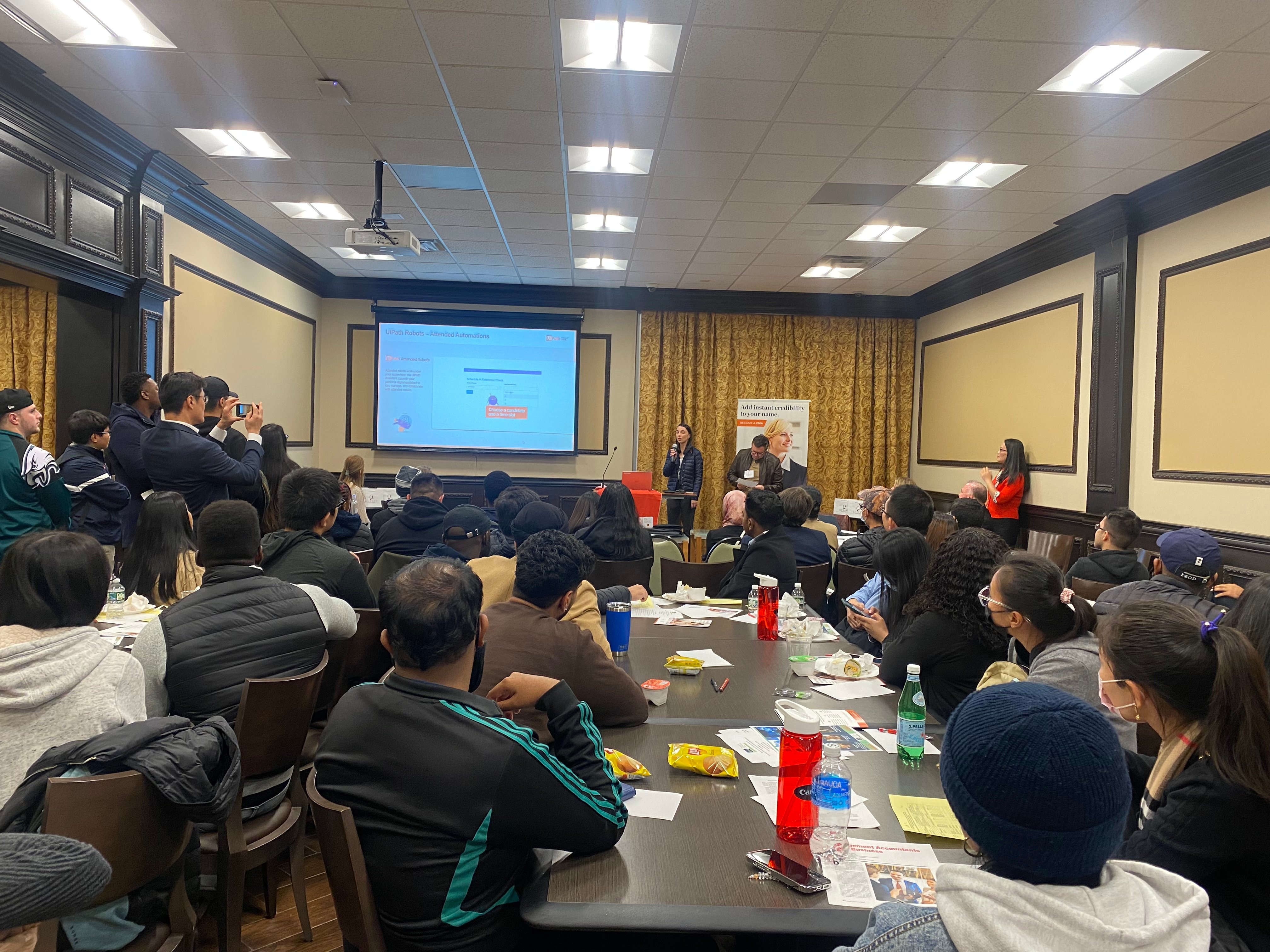 Participants (students, staff, and faculty) provided additional feedback regarding the event.
"It was one of a kind of event. Professional yet so welcoming and warm! Lucky to be part of it."
Devjani Brinda, graduate student taking "Data Analytics for Accountants" and Chair of Government & NFP Education Committee, Institute of Management Accountants (IMA) Queens College (CUNY) Student Chapter, MS in Accounting, December 2022
"Wow! What a turnout. There were people standing everywhere, in the overflow (President's Lounge) trying to hear the speakers. I saw perhaps 175 guests in attendance at the Q-Side."
Kecia Cruz, Office Staff of Dean of Social Sciences, Queens College
"We greatly appreciate all the guests and speakers from UiPath, Canon USA, and Deloitte. The presentation by UiPath about accounting automation was truly eye-opening. Our students learned so much about the evolving trends and opportunities in the accounting industry. Sincere appreciation to all attendees."
Ivy Huang, Chair & Associate Professor, Department of Accounting & Information Systems.
As a former International Controller, Professor Jian Xiao, Lecturer and Chair of Event Planning, Accounting & Information Systems, shared her thoughts on the event:
"I always believed that technology is the key driver for business' to-p and bottom-line growth…."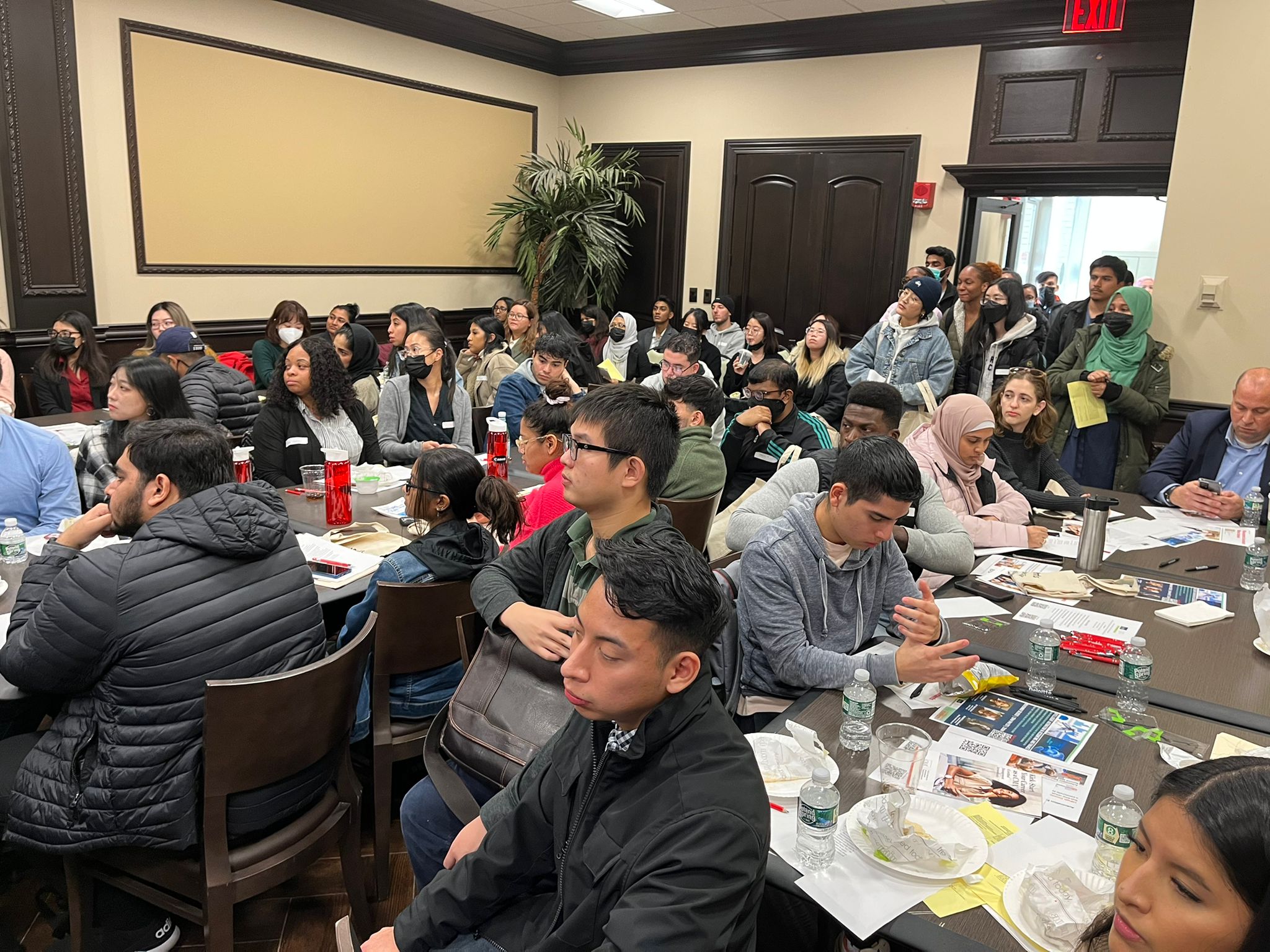 Undoubtedly, the accountant of tomorrow will hold a more diverse skill set than today's accountant and will follow a more creative and strategic roadmap. Developing a strong technical acumen and understanding the potential and use of RPA & AI technologies in daily tasks and processes will provide competitive advantage to organizations and will enable better decisions in business.
Article co-authored with Ekaterina Pechenkina - Dean, Queens College School of Business
Qianyun (Ivy) Huang PhD - Chair, Accounting & Information Systems
Jian Xiao, MBA, CPA, CMA, CGMA - Lecturer, Chair of Event Planning, Accounting & Information Systems
Here we are closing the year and inviting you to complete a quick survey of five minutes. The aim is to understand your level of satisfaction with our community.
---