The UiPath Community has a reputation for offering support, providing answers to questions in mere minutes, and cheerleading each small or large success that any among us accomplishes - we are amazed to see this level of engagement. We are now expanding Community members' contributions with peer-based microlearning. Microlearning refers to short tutorials that are less than 10 minutes, straight to the point, and without long introductions.
We invite highly engaged professionals in automation to share their knowledge on the UiPath Academy through video Community tutorials. They become content creators that share their expertise by explaining how to use specific functionalities of the UiPath Platform.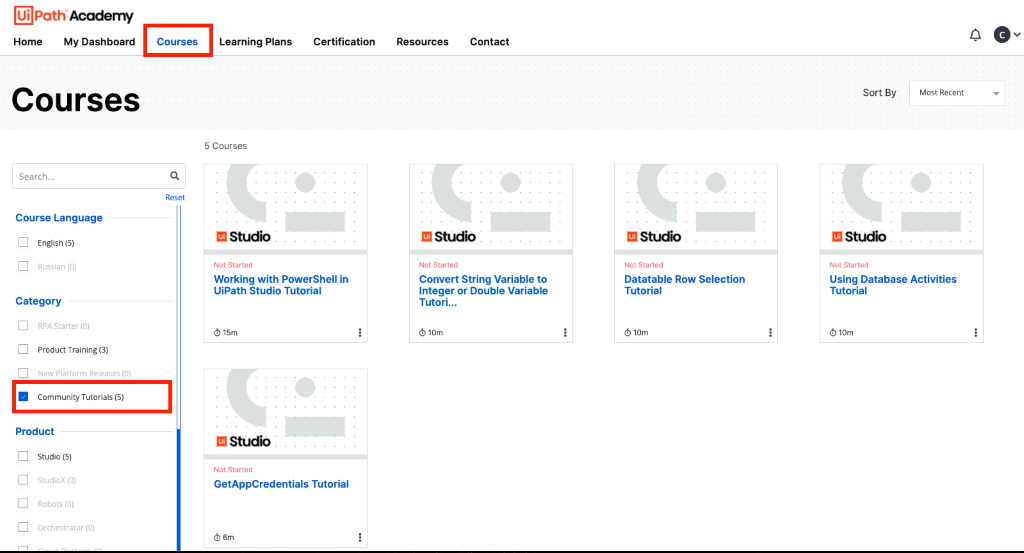 In creating the Community tutorials videos, we guide content creators with needs analyses that we are running in the Community. Plus, they can always check the Courses Roadmap (Academy > Resources > Course Roadmap). Once the topics are identified, the content creators prepare the tutorials, and, for a fully documented learning output, they can also write a blog post to be published here on the UiPath Community blog.
We offer guidelines, templates, and support to ensure that every content creator delivers a robust learning experience to their peers. Once published, the tutorial becomes an essential piece in the content creator's portfolio as professional in automation.
To get the best out of this experience, the content creators get feedback directly from UiPath Robotic Process Automation (RPA) developers and product managers. This way, we curate the content to ensure the highest level of accuracy and value for the learners.
As a reward, we acknowledge the contribution through gamification points and badges on UiPath Connect, but beyond any of these, knowing that you're accelerating automation adoption among peers and being part of the network of UiPath content creators is the value that we see often most appreciated.
As part of our mission to democratize automation, it was a natural next step to increase high-quality content creation with the help of our remarkable MVPs (Most Valuable Professionals Program) and engaged RPA professionals.
The current content creators started with GetApp Credentials, ways of working with PowerShell, converting String Variables to Integer, Datatables Row Selection, and Using Databases Activities.
If you feel would like to be one of our next UiPath content creators, let's start a dialogue on the dedicated UiPath Forum thread to discuss the RPA tutorial topic that you want to share with your peers.
Corina Gheonea is a global community strategist at UiPath.
---