Capgemini, one of the world's foremost providers of consulting, technology and outsourcing services, has announced its collaboration with UiPath to expand its Robotic Process Automation capabilities. The agreement will see Capgemini use UiPath's software to provide advanced automated technology to its BPO clients globally, to help drive effective business outcomes.

---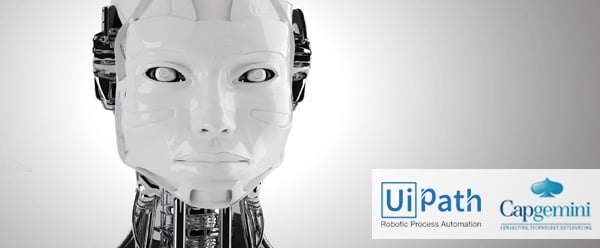 Capgemini and UiPath have signed a 3-year deal to bring together their robotic process automation offerings. Through the deal, Capgemini will leverage UiPath's software to provide a full range of automation option to clients, while UiPath will gain access to an international client base.
Capgemini has been operating in the area of Robotic Process Automation for a number of multinational organizations in a wide range of areas including automated data entry, file and data manipulation, automated formatting, and multi-format message creation. Capgemini's collaboration with UiPath is an illustration of its commitment to and investment in advanced tools to enhance its BPO offerings and generate greater business benefits for its clients worldwide.
Jon Bell, Senior VP and head of Capgemini's BPO Global Delivery Network said, "The new wave of Robotic Process Automation offerings has significantly increased our ability to drive efficiency, with a heightened level of accuracy resulting in labor intensive back office functions being replaced by advanced technologies. Our global delivery capability coupled with our new collaboration with UiPath will enable us to offer these services and enhanced outcomes to our clients worldwide."
Daniel Dines, CEO of UiPath said, "We're pleased to work with Capgemini in the burgeoning field of Robotic Process Automation. This relationship is based on a mutual understanding of the value each company brings to the table. Capgemini recognizes our technology as being next generation – particularly our superior computer vision based automation of applications delivered via Citrix. For our part, UiPath is keenly aware of Capgemini's deep knowledge of business processes, automation implementation and change management. I'm confident this collaboration will set new standards for growth and excellence in the RPA sector."
---