UiPath's Kedar Dani, Vice President Sales, will join global CIOs in Surrey, UK, for an interactive workshop where he will discuss how RPA could and should be leveraged for far-reaching results across the enterprise.
The session, planned for the third day of the summit, on 8th of February at precisely 3.00pm, will advance a gripping question: "Is RPA a quick shot at success or an opportunity to evolve strategically?" Two other UiPath members, Ovidiu Marin, Sales Manager, and Corneliu Niculite, RPA Consultant, will sit together with Kedar and provide practical answers to all pressing questions you might have.
From the organizers:
The stakes have never been higher for technology in banking. Customer and the digital revolution are dictating what banking institutions need to deliver. This will likely require heavy tech investment and a major change in culture. The Global CIO Banking Summit will address the complex issues that will inevitably surface, the banking industry's need to deliver competent and efficient connectivity is now a number one priority.
A truly invitation only C-suite gathering driven by working groups, case study sessions, showcases and think tanks. Global CIOs will come together with leading solution providers to engage, debate, experience share, and deliberate the future of banking in an already connected world.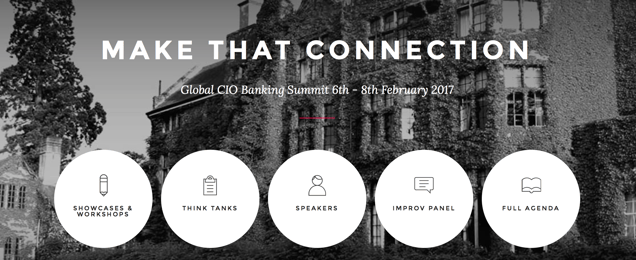 ---