Meet UiPath at the Operational Excellence in Financial Services summit, on 29th of March in New Jersey, US.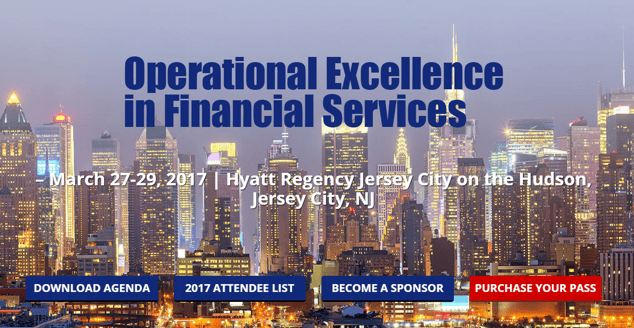 Our COO, Guy Kirkwood will discuss "The future of RPA and its impact on financial services" with FS RPA implementation case-studies and examples. Join his session on the main conference day two to get insights on:
How is RPA impacting regulatory compliance and KYC in banking?
Why are insurance companies reshoring claims processing?
How will cognitive and AI enable you to automate even semi and unstructured data - the holy grail of RPA?
This is an event by IQPC / PEXnetwork that brings together leading financial institutions and innovative technology solution firms, set to deliver great presentations and a very good networking experience. It's a great opportunity to benchmark your process transformation strategies with your peers, competitors and the companies on track to disrupt your industry!
---