We're never tired of attending RPA events, especially when they are this good! On Monday, the 27th, providers and end-users will join forces in Frankfurt to answer some of the most pressing questions about RPA.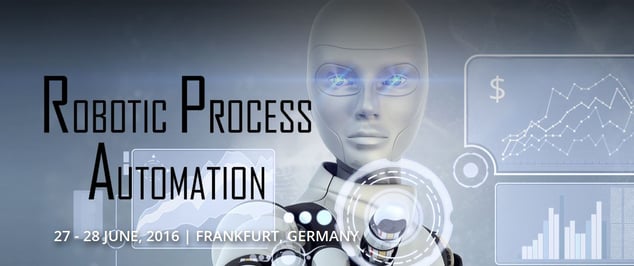 Over the course of two days, on Monday and Tuesday, this first-to-market conference will bring you all the RPA practical knowledge that you can carry. More than fifteen RPA case studies will be presented and leading RPA providers will give a full market overview. There will be interactive discussion groups, round tables and workshops.
UiPath will be there! We are proudly joining our partners Capgemini Business Services and setting up a shared booth at the event, so don't be a stranger and come visit us. You'll also get the chance to meet our CEO, Daniel Dines, who's also attending to stir up the RPA conversation.
The main attraction will be the plenary session where Marcus Esser, Senior Manager Global IT Capgemini Business Services, Christian Kroll Senior Vice President Capgemini Deutschland GmbH and our own COO Guy Kirkwood will share the stage. Their presentation will showcase the "Robotic Process Automation and BPO – Integrated solution and center of excellence approach by Capgemini & UiPath". This is a comprehensive use case covering big topics such as:
Key Results of Capgemini & UiPath Global Robotics Survey 2016

New Cloud enabled, Integrated RPA solution by Capgemini with UIPath

Customer RPA Center of Excellence by Capgemini

Future trends and challenges
There's still time to register! Find out more details and take a look over the event agenda here.
---