If you are a cool, growing startup, there's no better place to join than TechCrunch Disrupt, in London. UiPath is there to share knowledge and talk about the revolutionary impact of Robotic Process Automation.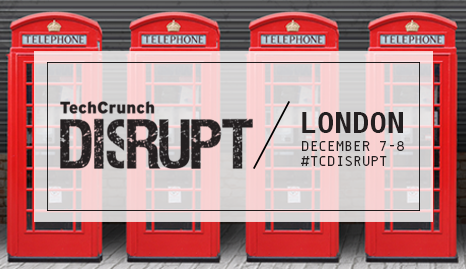 The UiPath team is attending this year's edition of TechCrunch Disrupt in London, on 7-8 December packed with a great load of insights. Find them and ask them everything there is to about RPA and how UiPath's startup philosophy has made it excel at the front.
UiPath is ending this year with the achievement of having acquired a focused vision and understanding of how process automation manages to meet its client industries' expectations and also with having met the goal to been actively involved in develop state of the art software technology that surpasses expectations.
TechCrunch Disrupt is the world's leading authority in debuting revolutionary startups, introducing game-changing technologies, and discussing what's top of mind for the tech industry's key innovators. Disrupt gathers the best and brightest entrepreneurs, inovators, hackers, and tech fans for on-stage interviews, the Startup Battleffield competition, a 24-hour Hackathon, Startup Alley, Hardware Alley, and After Parties.
---
---