Daniel Dines, CEO and Founder of UiPath participates at the NOA roundtable in London, Thursday November 19th. Daniel is actively involved in developing the automation environment, bringing the idea of work at a new level.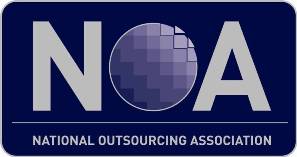 NOA is the leading association serving outsourcing professionals.. Their vision is to encourage the growth and positive reputation of the outsourcing industry and their mission is to be both the home and the global ambassador of world class outsourcing. The NOA is part of the larger umbrella organisation, the European Outsourcing Association. Currently, the NOA has affiliate organisations in Austria, France, Germany, the Netherlands, Belgium, Italy and Spain.
The purpose of this roundtable is to develop a qualification that would be of particular interest to managers involved in Robotic Process Automation initiatives. The qualification will serve as a standard for 'non-technical' RPA activities and provide a basis for skill and knowledge training and development.
Daniel will contribute his knowledge of how Robotic Process Automation is transforming the way companies operate their BPO services by allowing business users to simplify, accelerate and improve the accuracy of manual and repetitive tasks.
---