Save the date! UiPath is pleased to announce its upcoming Customer Summit at St. Pancras Renaissance Hotel, London - November 16th.
At this inaugural event, customers will have the opportunity to hear: UiPath's executive leadership team discuss the company's strategic roadmap; its CTO review new product features & capabilities in upcoming releases and where UiPath technology is headed; UiPath client services SME's presenting thought leadership in implementation and industrialization best practices.
Plus, breakout sessions will allow customers to exchange experiences, successes and lessons learned from their own, unique RPA journeys - and a panel discussion with noted industry analysts will provide insights into the industry's future.
Watch our social media channels for updates as the Customer Summit draws nearer, and session videos after it concludes.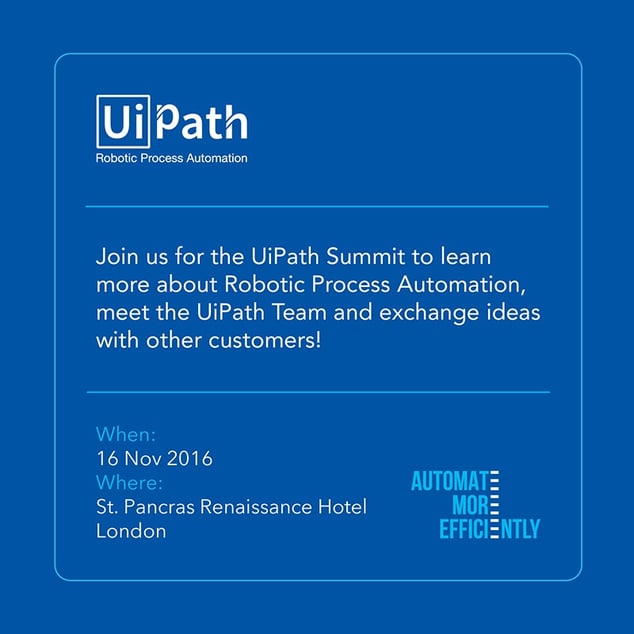 ---