UiPath COO Guy Kirkwood will be at the OAISS in London this April to spark a conversation about the current state of RPA and how automation technology is evolving as we speak.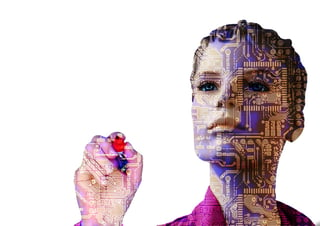 The Outsourcing Institute, together with the Institute for Robotic Process Automation will hold a series of roundtable events where thought leaders from the automation and outsourcing industries will share insights on new opportunities opened up by automation and digital technologies.
Grab a coffee and meet our COO at the plenary session. He will be presenting: "Three buckets and exponential growth - what's really happening in RPA": focusing on innovative disruption in digital and automation technology: how global businesses are leveraging it for success, and where innovation is taking the technology.

From the OAISS events description: "Fasten your seat belts....2016 promises to be a pivotal year for the sourcing marketplace as transformational Digital and Automation technology both disrupt and enable industries across the globe. We are standing on the threshold — witnessing the move from hype to reality as advances in emerging technologies converge to create a suite of services and capabilities that has the potential to change business, accelerate business outcomes, reduce cost, create new revenue opportunities and completely redefine how work gets done. (...)" More here www.irpanetwork.com/events/
---