Shared Services professionals who are members of the CEB Shared Services Leadership Council are invited to join the CEB webcast session on Thursday, March 17th, 11 am EST.
UiPath CEO Daniel Dines and COO Guy Kirkwood will give a presentation on how Robotic Process Automation can be involved to support and extend their business. The two experts will thoroughly cover the entire spectrum of RPA's fits and functions within SSOs: the technology's capabilities, how it differentiates, examples of use cases and the value proposition it brings to shared services.
A 2015 survey conducted internally by CEB showed that between April '15 and Nov '15 there was a 15% jump in interest from shared services professionals to evaluate and adopt RPA. Read more on the topic in this feature article from the CEB blog.
CEB is a best practice insight and technology company with more than 30 years of experience working globally with top companies to deliver talent and operations management tools and solutions.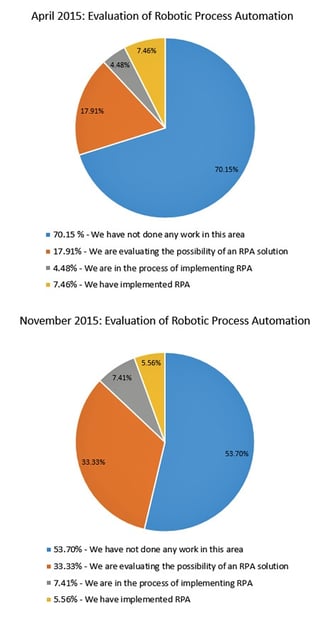 Chart 1: The rise of RPA April n=67; Nov n=54 Source: CEB analysis
---