And just like that, another year is coming to a close. With 2021 slowly joining the loosely discarded calendar pages of years past (do people still use paper calendars?), 2022 is gearing up for its time in the spotlight! A new year brings with it a fresh slate. A chance to create new goals, be a part of new experiences, and, most importantly, indulge in new ice cream flavors! There are so many out there...
At the Belonging Council, we wanted to ask UiPathers from around the world how they celebrate the New Year. So we did! And these stories range from...
Showcasing adaptability in an age of distance - Cynthia Libby
"I wanted a fun way to celebrate the new year with my friends who couldn't be physically present with me on the holiday. So I bought small suitcase-style boxes and filled them with items signifying New Year's traditions from all over the world. In each box, I included 12 grapes, a red scarf, yellow boxer shorts, polka dot scrunchies, and "Texas caviar" with black eyed peas.
I included the cultural significance of all the items in a document I shared with my friends when they received their packages. It was a fun way to start the new year and learn new traditions."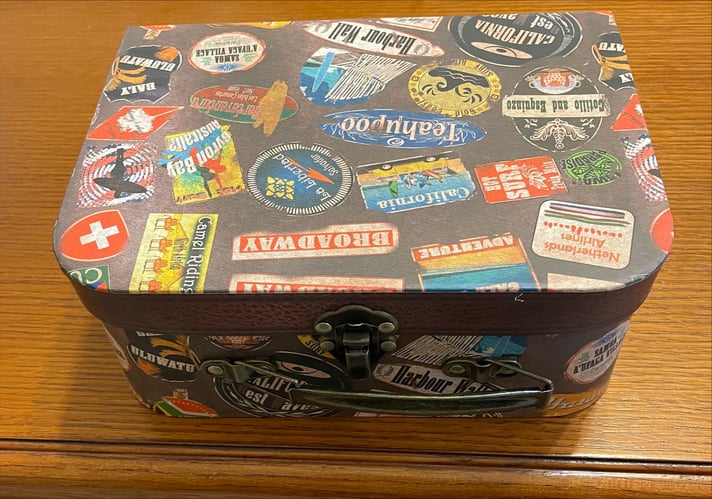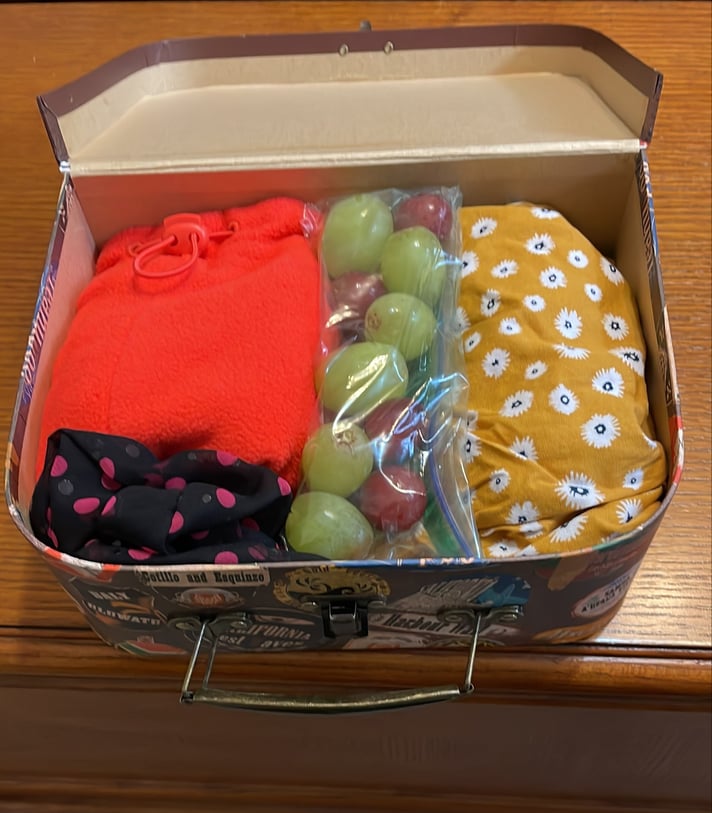 To honoring traditions thousands of years old - Jay Zhang
"The history of Chinese New Year is more than 3000 years old, originating from the legend of the beast Nian. It's commonly known as the Spring Festival and its date is determined by the Chinese lunar calendar. 2022 is the Year of the Tiger and this animal sign is part of the Chinese zodiac cycle which includes 12 total animals. For 2022, Chinese New Year will fall on February 1st and we have a lot of traditions related to the holiday.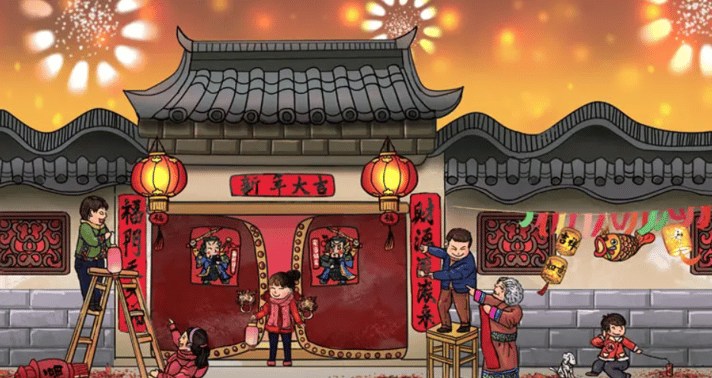 Starting with cleaning and decorating the home, and hosting family reunions or visiting relatives, to my personal favorites as a kid of setting off firecrackers and receiving Red Envelopes from parents and elders. And of course, family members will bring the most delicious food to the table as we gather around. Although there are some activities we don't partake in during the New Year, as we believe they'll bring bad luck, overall, the New Year is a time for family and celebration."
From an intimate night at home with loved ones - Maciej Kuzmicz
"My evening will consist of a lovely dinner at home with my girlfriend. And if the weather permits, we'll cozy up on our balcony and ring in the New Year by watching the fireworks in the distance lighting up the night sky."
To traveling across the globe (pre-pandemic, of course) - Sam Cho-Latimer
"I was in South Korea visiting family and friends over Winter Break. After closing out finals week and jumping on a 14-hour flight, I thought my days of sleep deprivation were over (at least for another semester), but on New Year's Eve, my entire extended family drove from Seoul to the eastern coast of the country and we stayed in a hotel right by the beach all night long. We drank too much and ate too quickly, told funny stories, and played some games to pass the time. But at a certain point, while it was still dark out, my aunt took me down to the shore and I realized the entire beach was crowded with folks in puffy coats waiting in the freezing cold, far enough from the waves to make sure the water didn't come too close to their feet.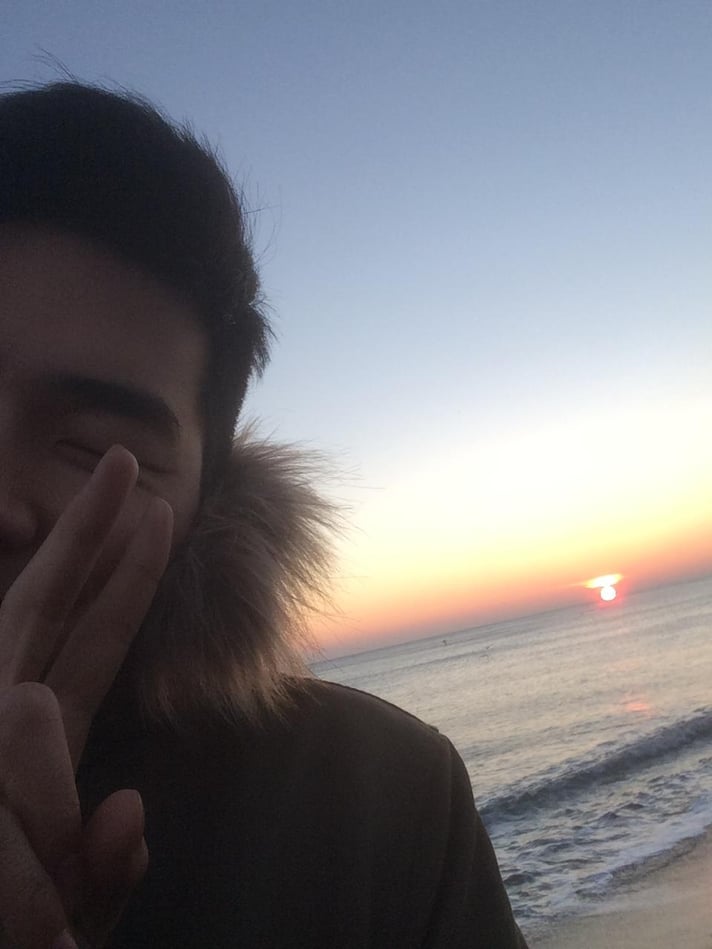 As my family began to join us, my aunt told me that every year, Koreans will flock to the eastern beaches of the peninsula on New Year's Eve in anticipation of the very first sunrise of the year. With cameras gripped in gloved fingers, everybody was standing in silent reverence. Minutes go by until finally, the first glimpses of dawn come peeking over the horizon. I was cold, tired, and definitely still a little drunk, but I think that only lent itself to the moment of that morning. The slow climb of the sun breaching the waters and eventually hanging above its mantle. It was a triumphant beginning to the New Year, marking the end of an unforgettable all-nighter with my family."
Even if the evening doesn't go quite as planned - Roxana Popa
"There were 2 NYE celebrations held by friends that I wanted to attend that year (before the pandemic). I joined the first one and as 00:00 was approaching, I couldn't decided where I wanted to be at the countdown. I kept postponing that decision, but in the end, I took an uber to the other group of friends.
The Uber driver told me that he also had two party invitations that night, and in an effort to not upset either group of friends, he decided to work instead.
There was a bit of traffic. So there we were, 2 undecided strangers in a car, on a random street in Bucharest with 00:00 right around the corner. So we stopped the car, watched some neighborhood fireworks, took a moment to reflect, kissed on the cheek, and wished each other a great year ahead. No friends were disappointed that night."
Or you have a party to look forward to every year - Mauricio Grohs
"My wife and I have a house along Praia da Baleia (Whale Beach) where we celebrate New Year's Eve. We bring along our children, in-laws, and some friends for dinner, and as the clock approaches midnight, the adults will go to the beach to count down the New Year. We'll watch the fireworks and make a toast, and outside of pandemic conditions, would normally party on the beach all night long until dawn."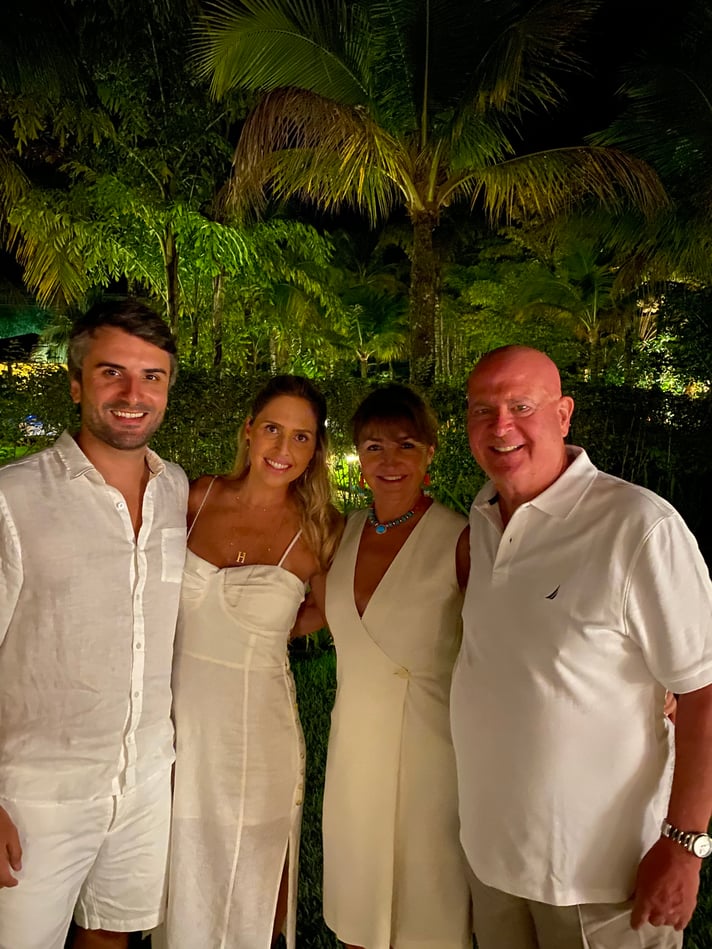 Regardless of how you celebrate the New Year, we hope you have a good one! From the wild ride that was 2021, to all that 2022 has to bring, the Belonging Council wishes you a very Happy New Year!
---