Laura has been working in automation for ten years now, supporting different customers on their implementations and helping them overcome blockers. It was in 2015 when she first heard about UiPath. "As you can imagine, UiPath was still small back then. RPA was still quite new and in its infancy. I was working at a partner back then and it was all about us just getting up and doing what needed to be done every day."
On December 1, 2017, Laura joined UiPath as a senior customer success manager in EMEA. There were only a handful of people in the team at that time, and the role wasn't a particularly defined one. "Sometimes it was more project management. Sometimes it was account management. Sometimes we were verging on ticket support." There were a lot of different things she and her team needed to do to help our early customers be successful in deploying and increasing adoption of automation within their companies.
As the company became more mature, their role has changed a lot. "After recruiting heavily in 2018 and 2019, in early 2020 we relaunched the customer success team. We did that at the same time as we started to stand up our professional services organization." We created two separate teams, Customer Success Team and our Technical Account Management Team. "I feel like it was that when we became a more strategic organization." In their new form, customer success managers are here to drive adoption of our products. They help our customers use our product suite and maximize their return on investment.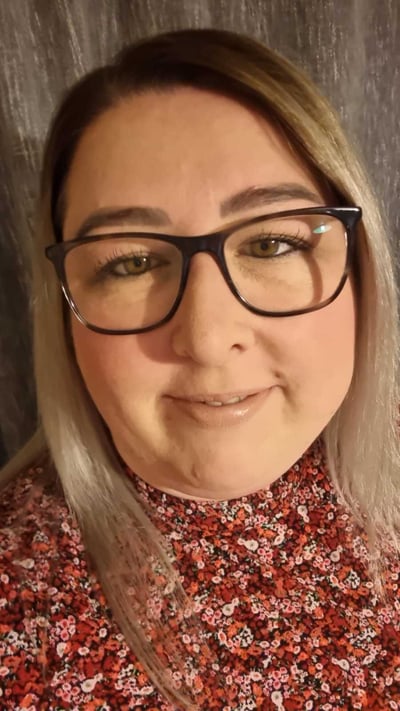 Another thing that Laura likes about the organization is the fact that their focus isn't on bringing revenue, but more around customer satisfaction and customer usage. "The way I see our organization is more like the Orchestrator. We are that single point of contact for the customer. We navigate them through UiPath and the different teams and the functions and the way that we support them as our customers. I think to do that, there's a lot of functional skills that are required, good organizational skills. Sometimes it is even around emotional intelligence."
Laura is a massive fan of pragmatism. She loves working in an agile way and loves the diversity within her team. "I really appreciate the diversity. By that, I mean cultural diversity, emotional diversity, intelligence diversity, and all that full range. I love the different skills that bring different experiences, people's different thought processes, diverse ways of working. This aspect makes it really, really exciting for me. And I love working with a team that gets together really well and goes to deliver success for our customers because of all those different elements that we have." People in her team work autonomously, and Laura's not a fan of micromanagement. "In the past I was managed in that way. I didn't enjoy it and didn't respond well. I try to consider that when I'm working with my teams. I have a work on trust, so I will give everybody trust and you know, they can own that trust."
Another cool element of her team is that there's a sort of match-making between our customers and our customer success managers. "Because I've got such a range of people, personalities, and skills in the team, we're looking at the customer, what type of industry they are, what type of people we're working with, what it is that they're using automation for, and then match them to the right customer success manager. Having that wide spectrum of skills and individuals on the team makes work pretty exciting."
As we continue to grow as an organization, our company will continue to grow the roles outside our sales function as well. Teams like customer success, sales engineering, and professional services will continue to have more and more new members. "When I joined, we had three or four core products. Now we're into double figures. I'm thinking as next steps we'll perhaps consider specializations on each product and maybe an industry vertical organization in the customer success world as well."
Laura's an optimist. She feels like things have grown massively in the last four years since she joined. And she's ready for more. "I love our culture and it has always been a really big thing. Even when I joined four years ago, it was spoken about. It was very important in the interview process, onboarding process, etc. And we still have our core values to guide us."
If you're interested in joining the customer success team at UiPath, check out the available roles.
---