How to Enable SAP GUI Scripting
SAP GUI Scripting is required in order to enable UI elements recognition capabilities in SAP automation.
Here are the steps for enabling it:
1. Server Side
Login to your

SAP

server.
Run transaction

RZ11

. Specify the parameter name

sapgui/user_scripting

and click

Display

. If "Parameter name is unknown" appears in the status bar, this indicates that you are

missing the current support package

. Check your installed packages. Change the value of

sapgui/user_scripting

to TRUE.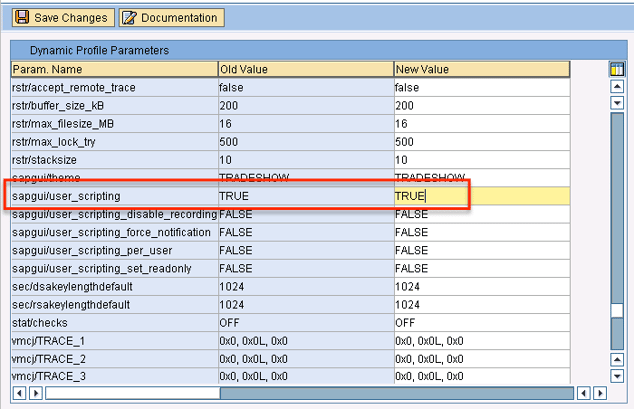 2. Client Side
Open SAP GUI Options

Go to Accessibility & Scripting/Scripting

Enable scripting : checked
Notify when a script attaches to SAP GUI: unchecked

3. Verify with the SAP Administrator that S_SCR authorization is granted for all required users.