UiPath Studio Activation v2016.2
Make sure you have the latest UiPath 2016.2 build installed before starting -
download link
.
When you start UiPath Studio for the first time, the registration window is displayed, giving the user the options to choose between Start Trial (for evaluation purpose), Activate License or Purchase License.
If you want to try Studio, click Start Trial.
If you own a licensed version, click Activate License.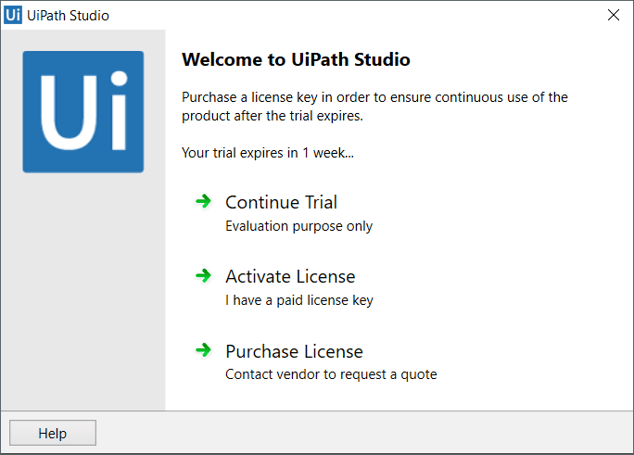 Automatic activation
This option is recommended when the computer where UiPath Studio is installed has a working Internet connection and is not behind a firewall.
If you activate the Trial version you are required ONLY to add your e-mail address.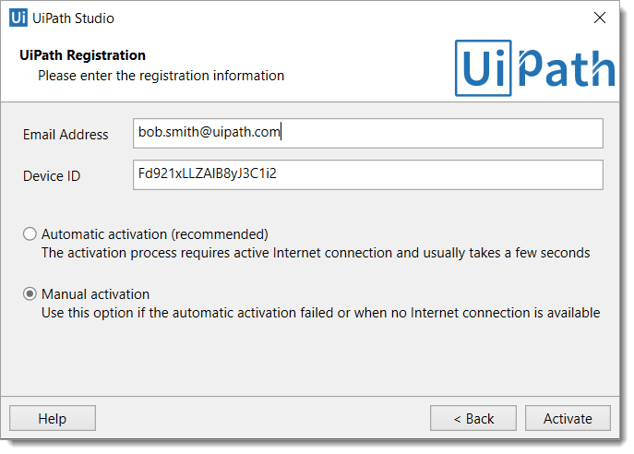 If you want to activate a license, you are required to add it in the License Key field, and add your e-mail address.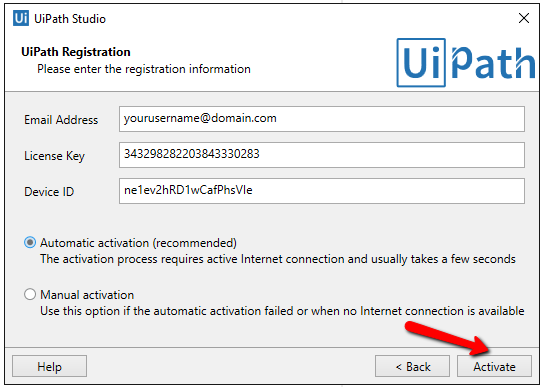 Finally, press the Activate button.
Manual activation
This option is used when UiPath Studio is installed on a machine that is not connected to the internet or when your network security software/firewall prevents access to our license validation page.
Follow the steps below for manual activation:
Note: You have to keep the Activation window open until the process is complete.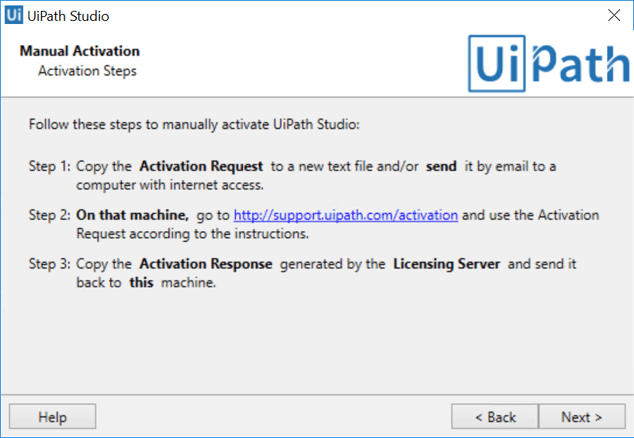 1. The Activation Request code must be copied from the activation window and pasted into a .txt file and/or sent via email to a machine that has internet access.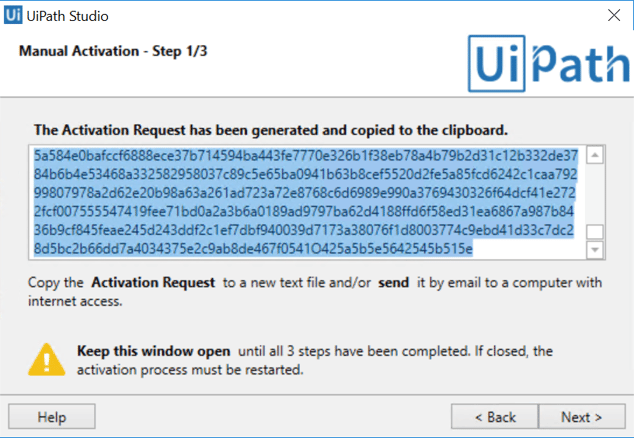 2. On the computer with internet access, go to http://support.uipath.com/activation, paste the Activation Request code, and click Activate. An activation response code is generated.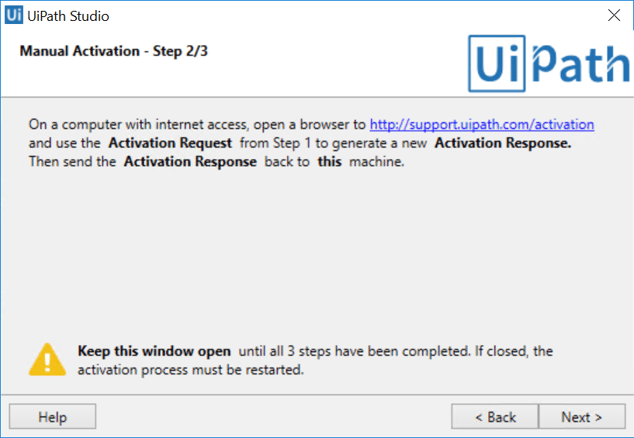 3. Copy the Activation Response code and send it back to the computer where UiPath Studio is installed.
4. Paste it into the Activation Window and click Activate.