UiPath has been recognized as a Leader in The Forrester Wave™: Robotic Process Automation, Q4 2019, achieving the highest possible scores in the Strategy and Market Presence categories, and the highest position of all evaluated vendors in the Current Offering category.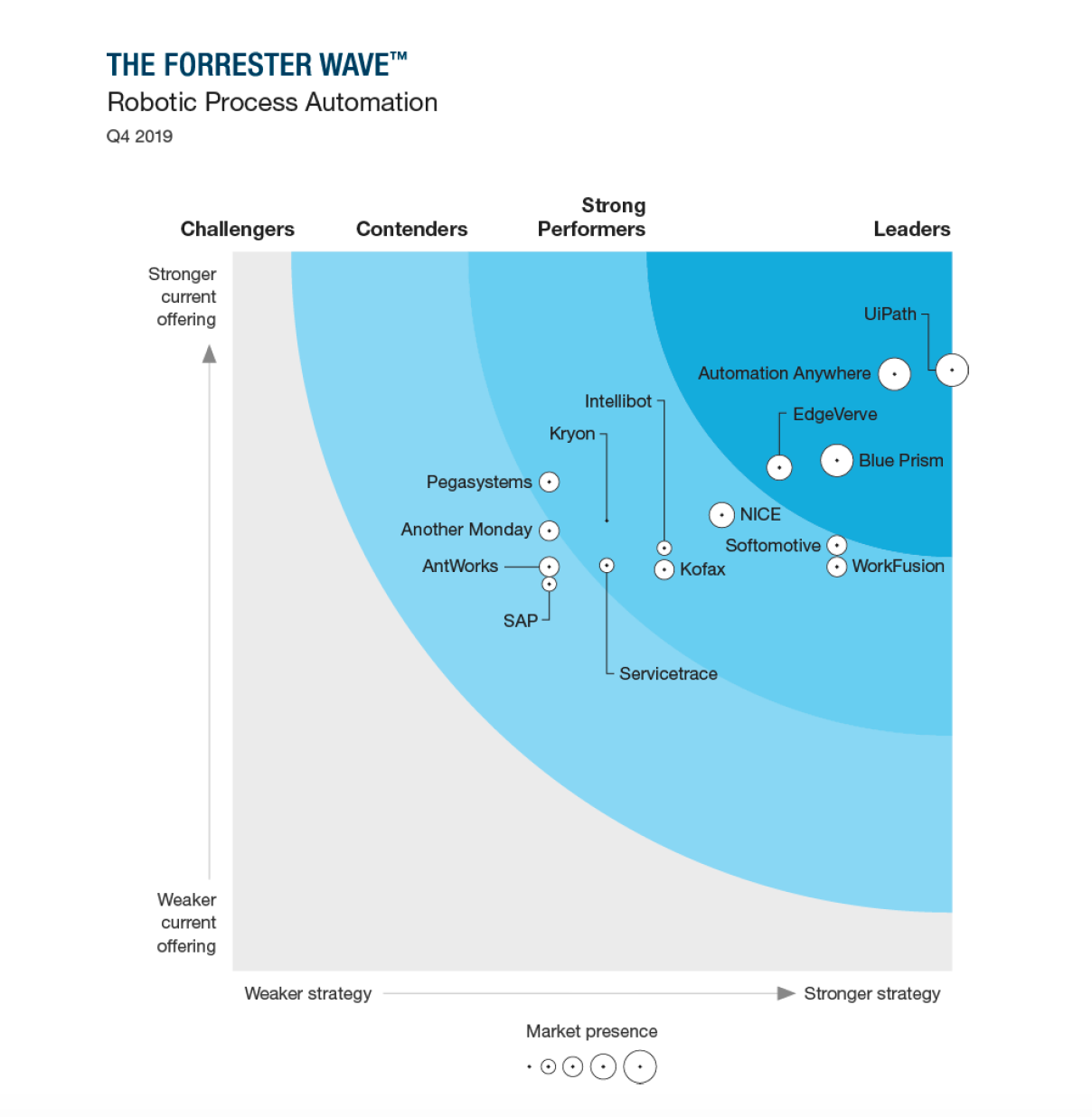 In UiPath's view, this report focused on how well providers are meeting—and how they plan to continue addressing—the developing needs of RPA customers in areas such as process mining and discovery, and support for attended robots. We believe being named a Leader in this Wave evaluation validates the progress we continue to make in these areas, as well as our strategy for future platform developments and focus on "going the extra mile" for our customers.

"UiPath sits in the cockpit of the RPA rocket ship. UiPath's financial backing, and savvy development and marketing, make it hard to bet against."
(The Forrester Wave™: Robotic Process Automation, Q4 2019)
*The Forrester Wave™ report uses a thorough and transparent methodology to evaluate RPA providers on numerous criteria, including bot development/core UI/desktop functions, application control, RPA/AI platform integrations, product roadmap and differentiation, and innovation/market approach/access to capital, among many others.

Fill out the form on this page to view the full report.
Download the full report: The Forrester Wave™: Robotic Process Automation, Q4 2019