Join Fintech - the 4th Annual Financial Technology Conference - a UiPath-sponsored event, in Edinburgh, from the 27th to the 28th of September 2017. Rory Gray, UiPath's VP Sales for UK, Ireland & Nordics, will be presenting the topic of "Robotic Process Automation in the Financial Services Market - Benefit or Hype?".
Using evidence and use cases, Rory will outline what RPA is and why it will impact the Financial Services sector, as well as why RPA and Artificial Intelligence are fast becoming the definition of the next big business changer.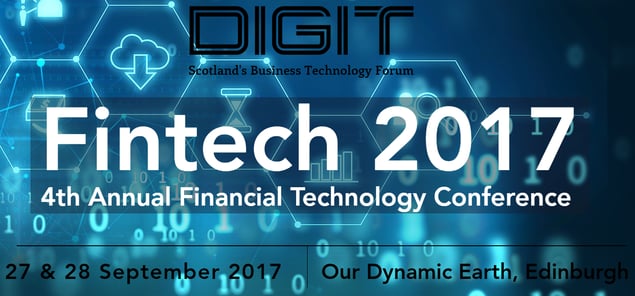 The event will explore various topics focused on financial services technological innovation, from the social, geopolitical and financial landscape to regulatory compliance, customer strategy, emerging technologies and national strategies.
The Summit brings together 24 speakers covering 20 topics in 8 different sessions. Some of the other relevant topics include:
Securing the Fintech Journey

Leveraging Technology for Finance in the Fourth Industrial Revolution

The Changing Regulatory Landscape

The Next Wave of Fintech
Don't miss out and register now by clicking on the "Book Now" menu button.
---