Each year, Everest Group assesses robotic process automation (RPA) vendors based on their market impact and successful product delivery. For the fifth consecutive year, Everest Group recognized UiPath as a Leader in their RPA Products PEAK Matrix® Assessment. We were also named the only Star Performer among PEAK Matrix® Leaders—a testament to our significant year-over-year improvement and evolution.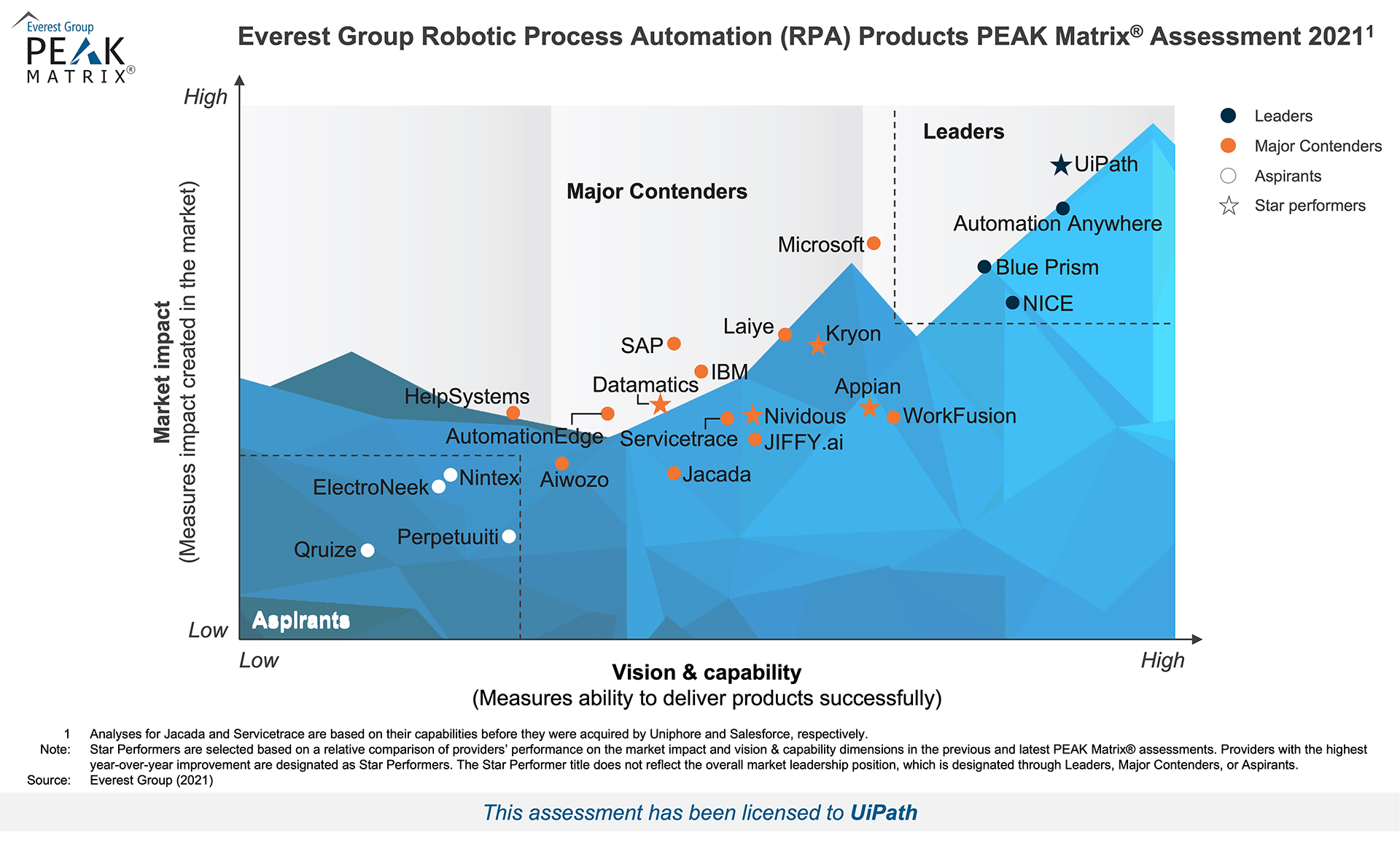 End-to-end automation empowers organizations to reshape traditional ways of working to build a more sustainable, agile, digital-first business. More and more RPA adopters rely on 'a robot for every person' to speed up mission-critical workflows, improving employee and customer experience.
Find out why UiPath was named a Leader and Star Performer by Everest Group, and what that means for businesses turning to RPA to augment and support their workforce with automation and to increase process efficiency, accuracy, and cost savings.
UiPath has reinforced its position as a Leader and Star Performer for the fifth successive time on Everest Group's RPA Products PEAK Matrix®, owing to its impressive growth momentum and investments towards product innovation and capability expansion.

Amardeep Modi, Vice President at Everest Group
The Everest Group RPA Products PEAK Matrix® Assessment is the yearly industry assessment providing analysis and insights on RPA vendors to assist enterprises in their selection processes.
Be one of the first to read these exclusive insights. Fill in the form to receive the UiPath profile report from Everest Group as soon as it's available.