Everest Group assesses process mining technology vendors according to their market impact, vision and capabilities. Among the evaluated factors are improvement in value delivered, innovation, significant performance improvement, and others.
For the second consecutive year, UiPath is honored to be recognized as a Process Mining Leader in the Technology Vendor Landscape, according to Everest Group's PEAK Matrix® for Process Mining Technology Vendors. We're also recognized as a Star Performer, demonstrating the most YoY improvement on the PEAK Matrix®.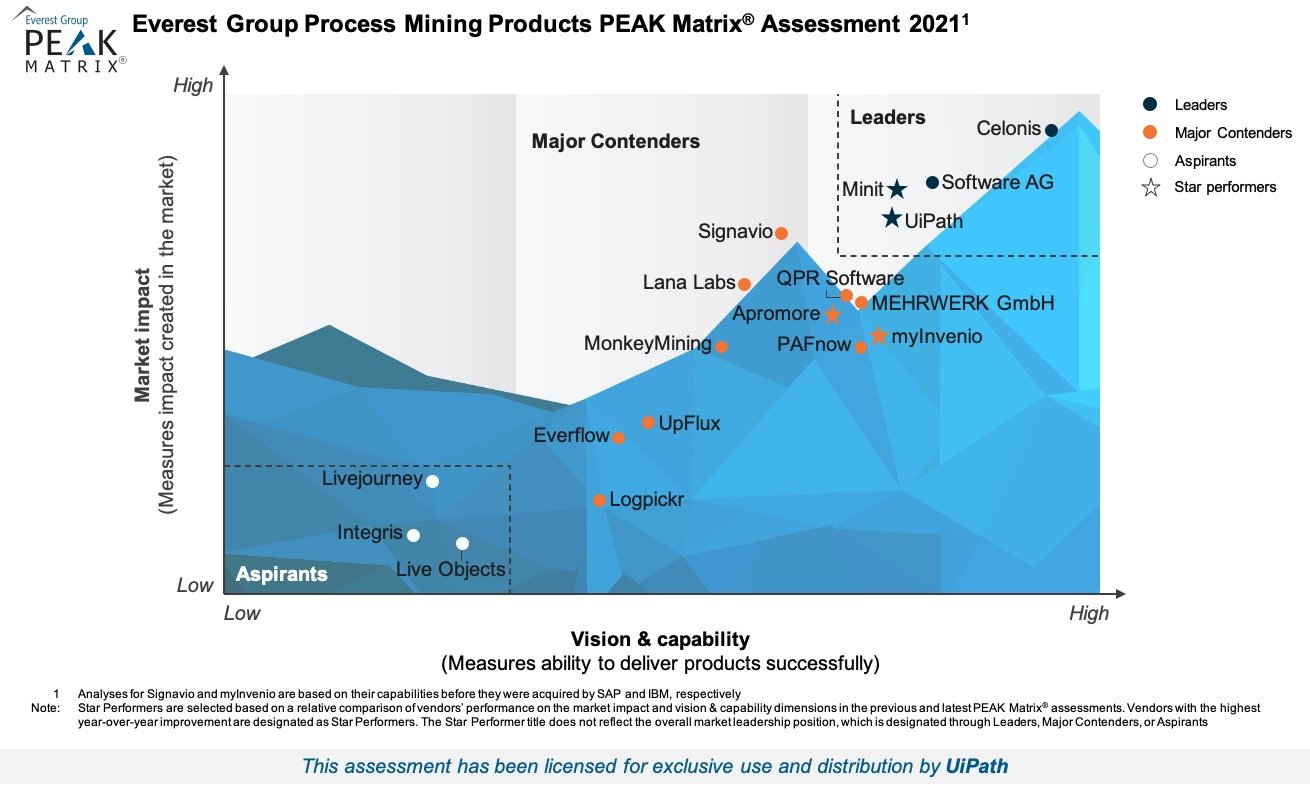 Process mining allows business leaders gain a holistic view of their processes, spot inefficiencies and identify improvement opportunities, including automation. Unlike traditional process analysis and optimization techniques, process mining provides its users with power to make precise strategic data-based decisions for long-term business growth.
UiPath provides the only platform for end-to-end automation, with process discovery across all steps of an enterprise automation program. Combined with robotic process automation (RPA), Process Mining can help organizations re-design processes for higher efficiency and launch better targeted automation to boost productivity maintaining resources.
This Everest Group PEAK Matrix® for Process Mining Technology Vendors 2021 is the annual industry assessment providing analysis and insights on process mining vendors and products to assist enterprises in their selection processes. Register now to receive an exclusive version of the report on the process mining market landscape and UiPath capabilities.