Speakers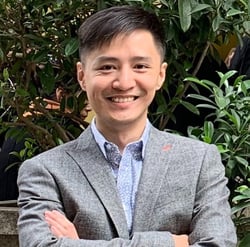 Language :                Cantonese
Organizations today aim at scaling their automation program to achieve higher productivity. To scale automation, you need to be able to automate more advanced processes by bringing artificial intelligence (AI) and humans together.
AI extends the scope of robotic process automation (RPA), detecting fraud, classifying text, making predictions, reading sentiment, and more. The domain experts on the other hand can help improve model efficiency through validations, re-training, and form-based input.
Join our experts to explore:
When to bring machine learning (ML) models to your workflows and how to use the three most popular models

An overview of more than 20 AI Center out-of-the-box, easy to use ML models and how to improve ML models performance

How to operationalize AI using Action Center and AI Center
Start launching intelligent robots to speed up business processes!