Speakers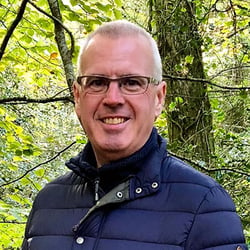 Many organizations struggle to get beyond their first few automated processes. You can easily avoid this battle by deploying a set of tools to empower business users to submit their ideas, document them, and in some cases even build them.
Subscribe to watch our webinar series across three 30-minute sessions as we take you from idea to robot in three easy steps. Learn how you can accelerate human achievement by automating more and making effective use of the resources, skills, and knowledge that is locked up in your business.
1. UiPath Automation Hub
Learn how you can crowdsource, qualify, and validate automation ideas and even start to develop a business case to measure return on investment.
2. UiPath Task Capture
See how quickly and easily your business users can capture the steps you take when carrying out a manual process, annotate the steps, then publish a process definition document (PDD) just by knowing how to do your job.
3. UiPath StudioX
Watch how to automate processes submitted in Automation Hub, documented with Task Capture using our easy-to-use drag-and-drop business user version of UiPath Studio.
P.S. By registering once, you will automatically receive all three session recordings.