Speakers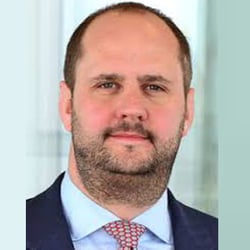 Hear from Simon Constance, Partner at Ernst & Young (EMEIA) Services Limited, on how the company is empowering their professionals to work smarter with one of the largest attended automation deployments from UiPath in the world, with more to come.
Simon will share insights on how to free up people to collaborate, innovate, and connect more, with the aim to increase productivity and employee satisfaction.
HIGHLIGHTS WILL INCLUDE:
EY's automation journey

What changes does the business require to drive successful automation

How a robot for every person benefits employees;

Where is a robot for every person best deployed and how to find the right use cases

Why controls and governance are now more important than ever

Which common mistakes to avoid
Simon will take time to answer your questions at the end so make sure you join us.