Automating rules-based and repetitive tasks is key to giving legal professionals their time back to confront those challenges.
Corporate legal and compliance departments have a critical role to play in protecting businesses from unnecessary risk and compliance failure. Yet, as the importance of their roles expands, their challenges grow. While facing cost pressures, legal departments must also engage in more strategic lawyering, operate within business-driven objectives, and increase their compliance and regulatory responsibilities.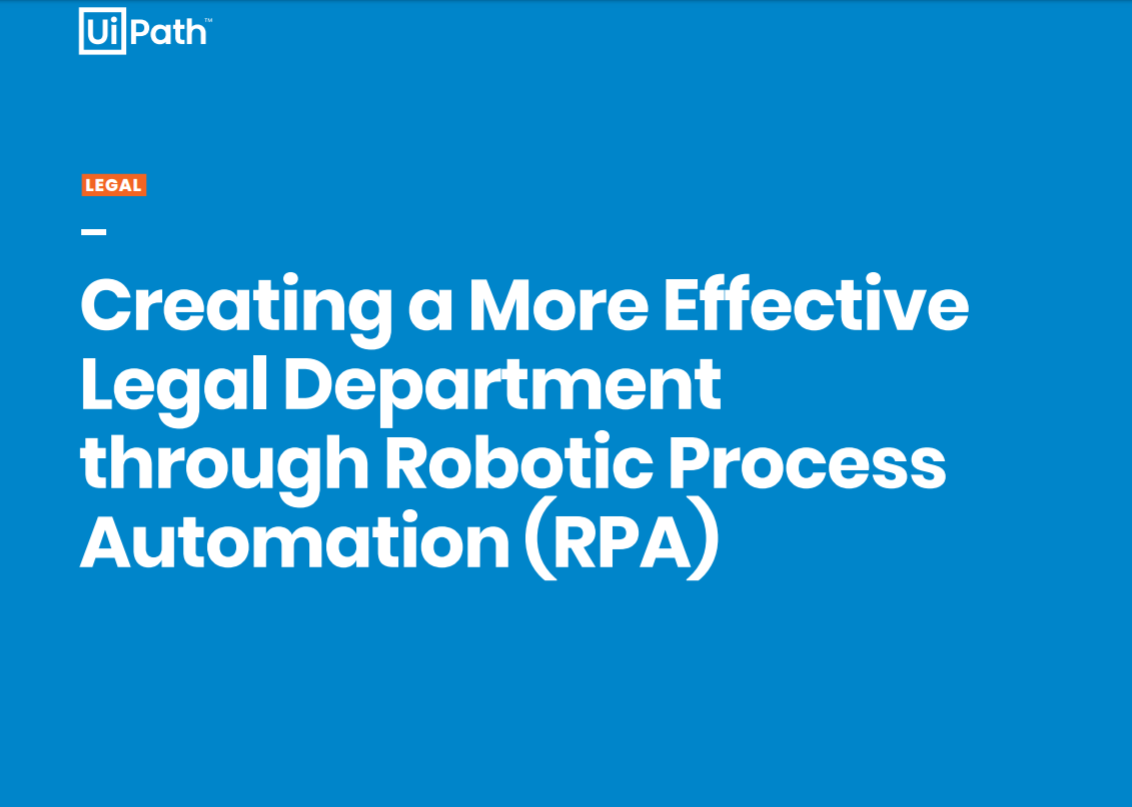 RPA can create more effective legal departments, and this white paper details a number of tasks that they can target first for automation.
[Automation] allows highly skilled legal professionals to focus on the work that matters most: practicing the law and providing clients the best legal advice possible.
The paper provides the reader with an overview of challenges that modern legal departments are facing, offering automation as a solution for relieving a number of mundane, repetitive legal and compliance tasks. With RPA improving operational efficiency legal professionals can focus on higher-value legal and compliance matters.