UiPath Mobile Orchestrator v1.1
Date de publication : 6 février 2019
Améliorations
Expérience utilisateur améliorée (Improved user experience) via les modifications de la conception de l'IU dans les écrans Détails de la tâche, Détails du Robot, Détails de la planification, Détails de la machine et Journaux pour une meilleure lisibilité des données.
Capacité à actualiser les données du tableau de bord en temps réel (Ability to refresh the dashboard data real time) en déplaçant l'écran vers le bas.
Ajout d'un bouton Biométrique à l'écran de connexion (Added a Biometrics button to the Login screen). Si vous voulez vous déconnecter manuellement, utilisez ce bouton pour vous reconnecter.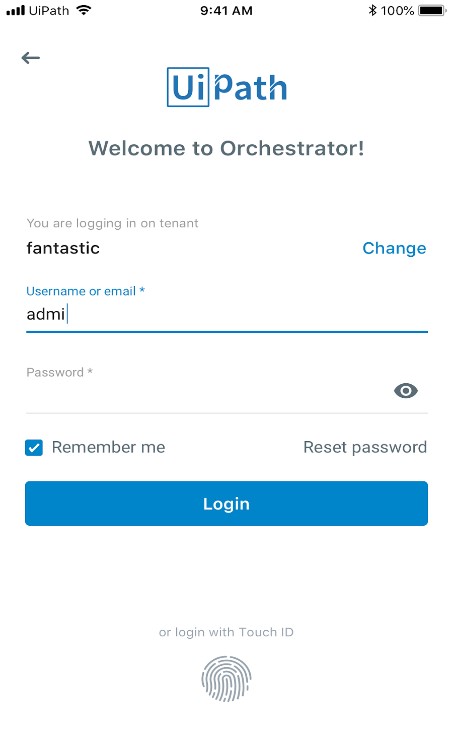 Résolution de bogues
Android uniquement (Android Only) - Lorsque l'utilisateur ne dispose pas des autorisations d'accès aux informations de la machine, la page Détails de la machine (Machine Detail) apparaît vide, et une alerte « Accès refusé » s'affiche en bas.
Android uniquement (Android Only) - Les liens à l'intérieur de la page Paramètres (Settings) ne pouvaient pas être développés.