Consuming a SOAP Service Using Custom Activities
Open Visual Studio.
Create a new Activity Library project and give it a custom name.
In the Solution Explorer panel, right-click References and select the Add Service Reference option. The Add Service Reference window is displayed.
In the Address field, input the web service URL and click Go. All the available methods for that service are displayed in the Services section.
In the Namespace field, input a custom name and click OK. A confirmation dialog box is displayed and a Service References folder is added to the project. All configuration is contained in the app.config file.
(Optionally) Double-click the .xaml file in the project, access the Toolbox panel to view the activities for each method.
Right-click the project and select the Build option. The project is built.
Navigate to your project root folder,

bin/Debug

or

bin/Release

(depending on your build options). You should have a .dll and a .config file.
Create a new .nupkg package including those two files in a lib folder, as explained in this article.
Install that package in UiPath Studio.
In Visual Studio, open the

app.config

file. These files usually contain at least two types of elements (such as bindings and client).
Navigate to the

UiRobot.exe.config

file (usually located in

C:\Program Files (x86)\UiPath Robot

) and open the file in an editor, such as Notepad++.
Copy the information contained between the bindings and client elements from the

app.config

file to the

UiRobot.exe.config

one, in their corresponding elements (client in the client section, custom bindings in the bindings section).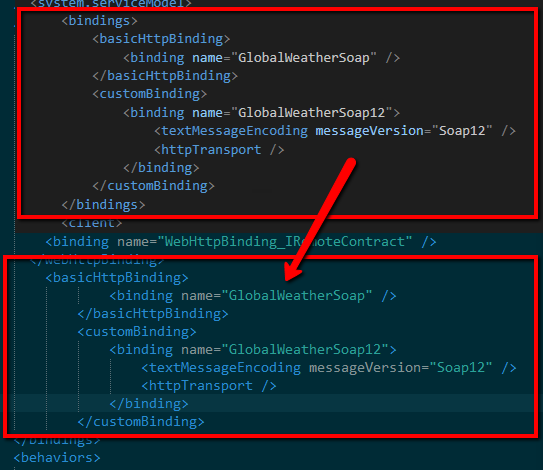 Save the file. You can now run the methods from the specified SOAP service as activities in UiPath Studio.