Scraping PDF Files has been made simple, thanks to the ongoing updates from the UiPath team to provide easier-to-install packages.
Prerequisite: Before following the next steps, it is important that you install the required Extension from UiPath's Extension Database.
Step 1. Click the Manage Packages button from the Activities panel. Select the PDF Activity Package and install it.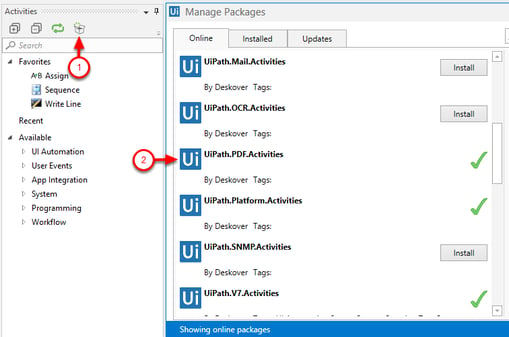 Step 2. Search for Read PDF in the Activity Search bar and drag and drop it in your Workflow.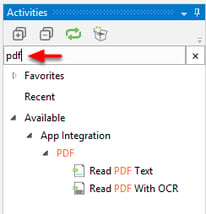 Step 3. The location of the PDF file we want to scrape can now be specified. Once that is done, we can run the Activity to extract the text the from PDF.

There are other applications that UiPath can easily perform the screen scraping on, like SAP and Oracle applications. To learn how to screen scrape these applications and many others, check out some other articles from the blog.