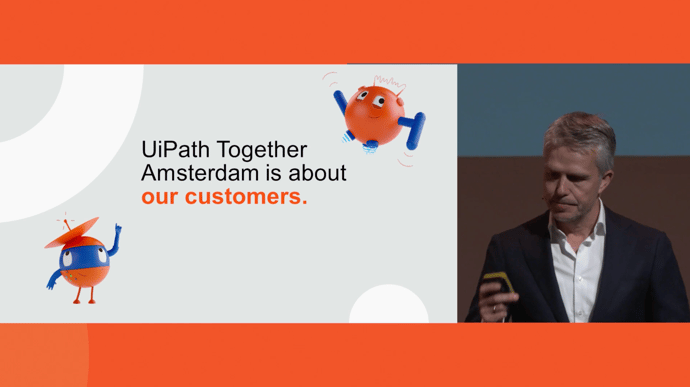 Welcome to UiPath Together Amsterdam
Speaker:
Jaap-Jan Wever, Regional Leader Benelux, UiPath Netherlands B.V.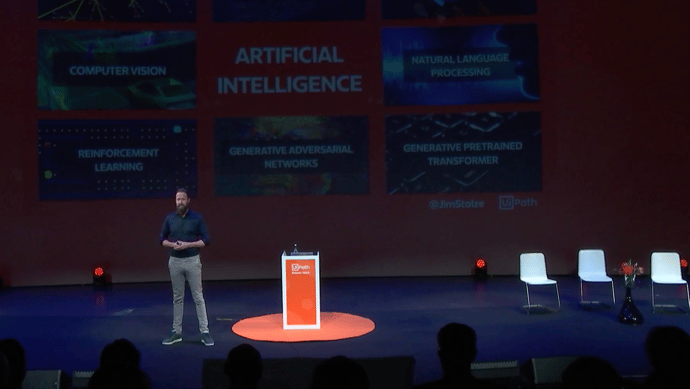 Let's Put AI to Work
A roller coaster ride across the landscape of Artificial Intelligence with Jim Stolze.
Jim will explain in plain English the opportunities that machine learning and deep learning can bring, provide his perspective on so-called edge cases and  ethical debates on the use of data driven models. You're in for a ride!
Speaker:
Jim Stolze, Founder, Aigency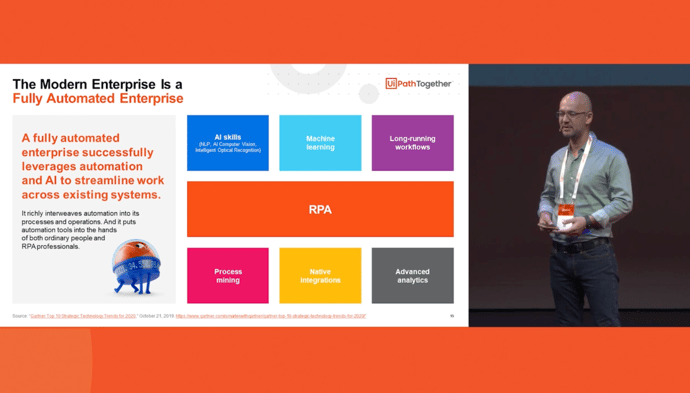 The Innovation Engine of the Fully Automated Enterprise™
Seismic shifts in technology have always revolutionized how work gets done. The UiPath Platform is enabling the next wave of progress – the fully automated enterprise.
We'll show you the innovation that powers the platform and share a roadmap to solve the longstanding problem of a fragmented technology landscape.
Bogdan will provide a walk through of the 2022.04 product release, showcasing how to make automation across the enterprise friction-free.
Speaker:
Bogdan Ripa, VP, Product Management, UiPath
Why This is Automation's Moment
Chris Weber, UiPath's Chief Business Officer, joins us in Amsterdam to share perspectives on how automation is part of the solution to current challenges impacting the economy and society.
Speaker:
Chris Weber, Chief Business Officer, UiPath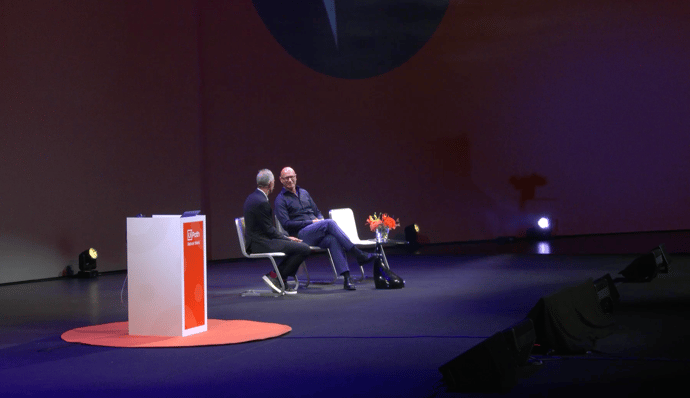 Create Meaningful Employment with RPA
Chris Weber hosts a fireside chat on the topic of neurodiversity with Dutch partner Specialisterren. You will be inspired by this innovative approach to creating Social Return with unexpected new professional opportunities in RPA for unemployed autistic adults.
Speakers:
Hein Masseling, COO, Specialisterren

Chris Weber, Chief Business Officer, UiPath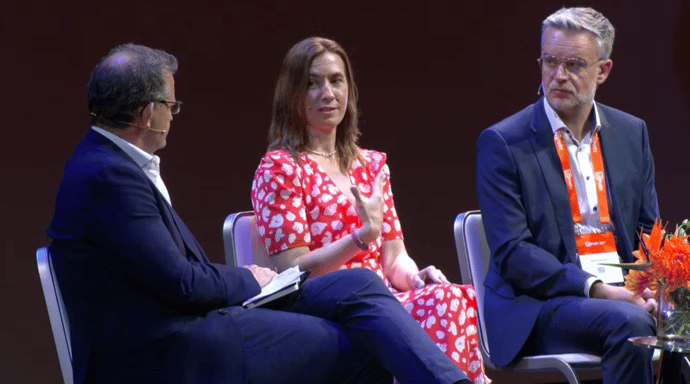 Beyond Technology: Why IT Partnering with the Business Delivers Automation Success
Early-stage automation success is never enough. Ongoing success requires cross-functional collaboration with business champions, IT, citizen developers and an RPA Center of Excellence.
Learn how successful IT leaders at TomTom and Etex Group are leading the charge with multi-disciplinary approaches in this lively panel discussion moderated by Gavin Mee.
Speakers:
Cathy Masterson, IT Manager RPA Enterprise, TomTom

Bert Schoofs, Head of IT Applications, Etex

Gavin Mee, Area VP Sales UK/I, UiPath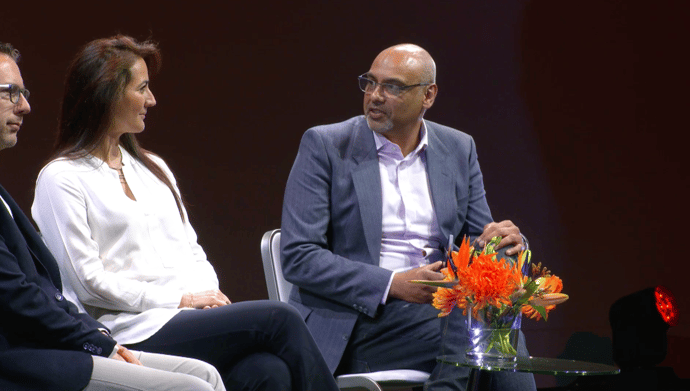 How to Scale Automation Enterprise-wide: ASML's Multi-Ingredient Recipe of Collaboration
One of the best known Dutch companies in the world, ASML has a compelling story on how they started quickly with RPA with limited resources, then scaled with exemplary multidisciplinary work across business functions.
Join this insightful discussion between ASML's IT and Finance experts on their dependencies and cross collaboration, that will be moderated by Manish Patel - VP of Sales Engineering at UiPath.
Speakers:
Sonia Henriques Vieira, IT Group Lead, ASML

Joris van den Bergh, Enterprise Business Architect, ASML

Manish Patel, VP of Sales Engineering, UiPath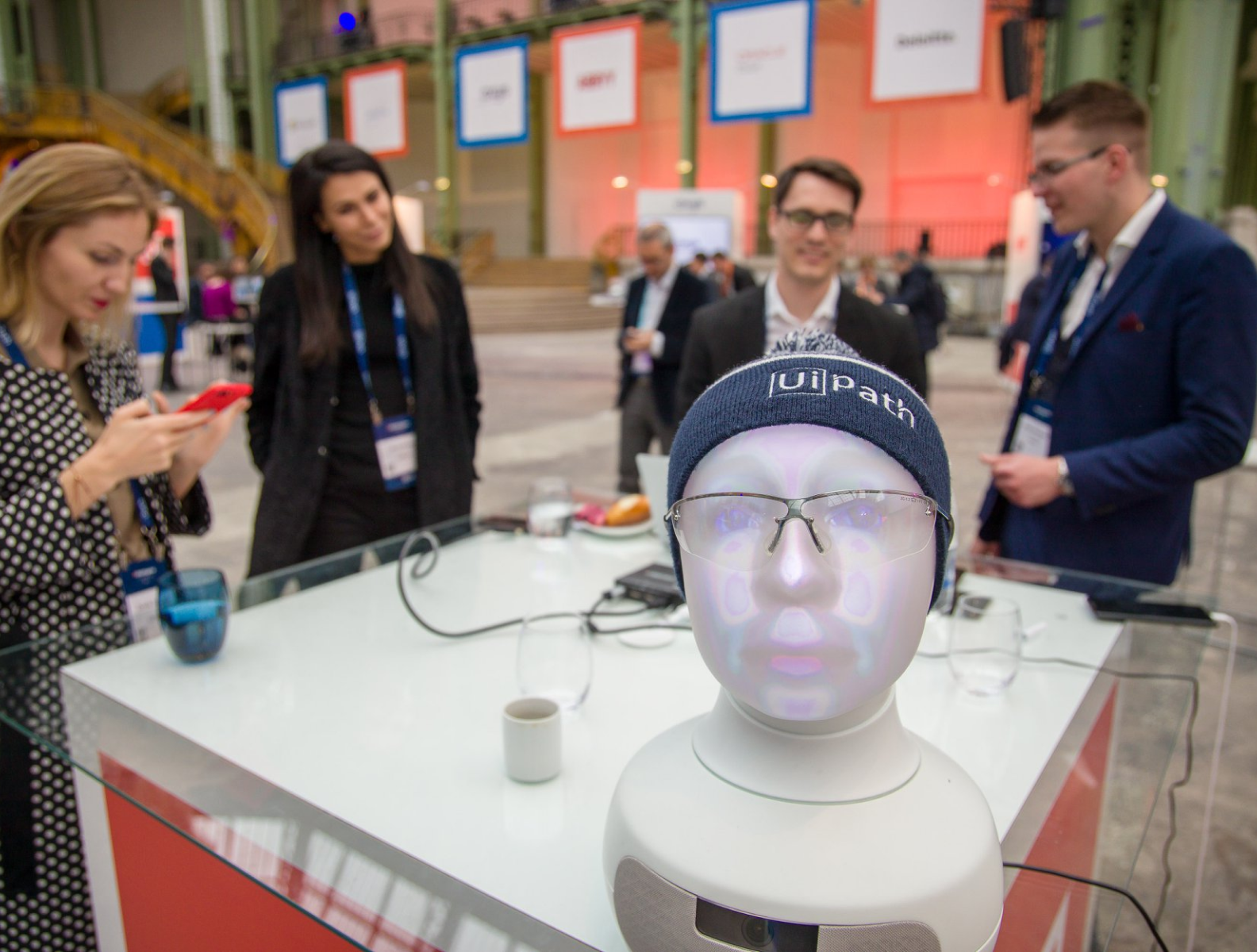 How to Manage Growing Implementations: NN Group's Approach to Seamless Automation Governance
The era of enterprise-wide automation brings a positive revolution in the workplace but can also bring some challenges and roadblocks.
Join Peter Vlam of NN Group and discover his top lessons on the correct governance of the automation roadmap to deliver digital transformation at scale.
Speakers:
Peter Vlam, Manager PM&I, NN Group

Elaine Mannix, Global Insurance Lead, UiPath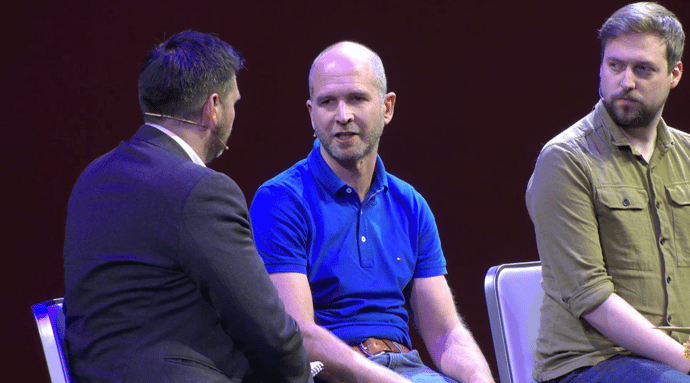 Free up People to do the Work That Matters Most: Improve Customer Experience with Automations
Intelligent automation in the front-office presents a tremendous opportunity to unlock human potential and free employees to focus on enhancing customer experience, increasing customer retention and improving top-line revenue.
Join Huw Williams for an informative fireside chat with Teleperformance and NN Group on their journey of discovery on the benefits of attended automation in revenue-generating teams.
Speakers:
Danny Kuivenhoven, Head of Digital Transformation, Teleperformance

Huw Williams, Contact Centre Industry Practice Director, UiPath

Nick Vos, Product Owner, Nationale Nederlanden
Automation Inspiration with Heineken: History, Current Automation Footprint, and a Vision Based on Value-Driving
Join Mark Sleijpen and Katrien Peters from Heineken in an inspirational session which walks the audience through the automation storyline of one of the world's most beloved brands in the world.
A compelling tale of how Heineken started their RPA journey; reached a turning point and implemented a Federated Model; where they are today. All illustrated with helpful insights and concluding with their vision for the future.
Speakers:
Mark Sleijpen, Portfolio Manager, Heineken

Katrien Peters, Product Owner, Heineken International
KPN - Not your usual Process Mining Use Case
A chance to learn from a category of analytics where you would not expect Process Mining to be applied.
KPN's process mining guru, Wilco Lourens, is here to share his tale of enhancing the Chatbot and Speech to Text analytics through the use of Process Mining.
Speaker:
Wilco Lourens, Process Mining Guru, KPN
Automation Coach: Practical Dance Steps for Automation Breakthroughs
Learning to dance professionally is hard. So is getting people to embrace change. Connecting people to take the robot out of the human and improve their working life can seem an impossible dream.
How about igniting a corporate movement to scale your automation initiatives? Come and discover the dance steps for professional success with Asher Lake and you'll learn from a professional who has deep automation experience in many customer environments and has led them to highly successful outcomes.
Speaker:
Asher Lake, Director / Corporate Automation Coach, Unlocking Digital BV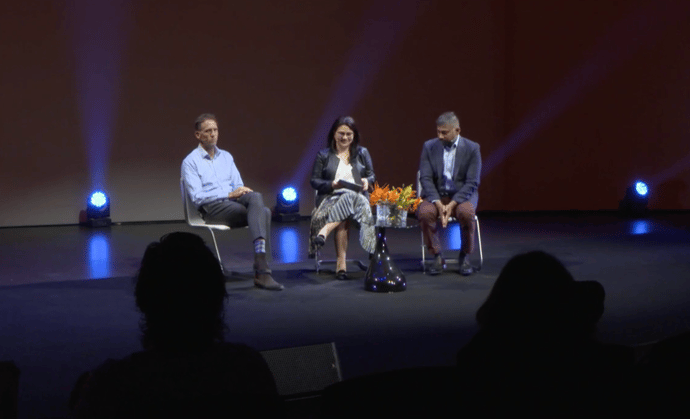 How EY's Lessons Learned Became Their Client's Greatest Insight into Automation
EY are UiPath's largest customer of automation which is used by EY professionals for the delivery of client services.
Deployment at this global scale comes with invaluable learning and insight, which we passed on to the clients we work with. In this session, we outline our journey to automation and discuss how our lessons learned became our client's greatest insight into automation.
Speakers:
Marco Louwes, Partner, Consulting, EY Advisory Netherlands LLP

Aurelia Costache, Partner, EMEIA Intelligent Automation Leader, EY

Bhuvan Pawar, Head of Digital and Innovation, Asahi Europe & International Limited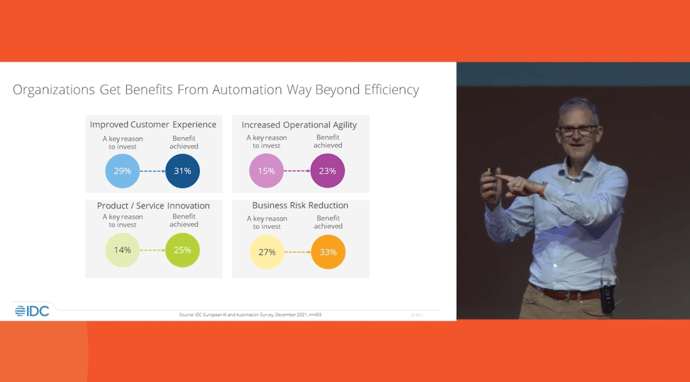 Four Ways Automation Can Create Strategic Value
Nearly 35% of senior leaders across European organizations say automation is a top investment priority. One thing we know for sure: their interest is not only in driving efficiency in back-office administration activities.
IDC research shows that leading organizations gain a wide variety of benefits from investing in modern automation initiatives; and the benefits gained very often outweigh initial expectations.
In this session, Neil will explain the four ways that automation can create strategic value for organizations, and show how you can get started in capturing this value.
Speaker:
Neil Ward-Dutton, VP Automation, Analytics & AI Europe, IDC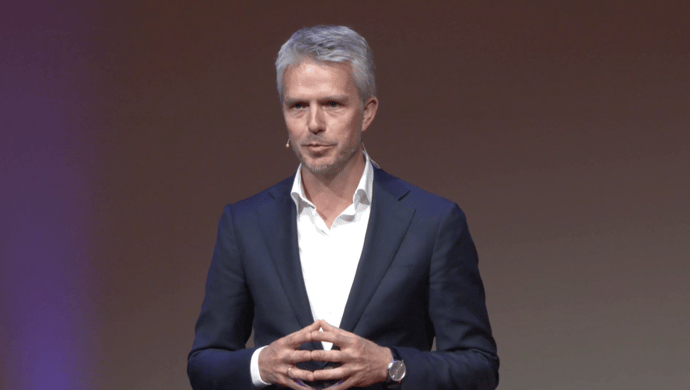 Closing Remarks
Speaker:
Jaap-Jan Wever, Regional Leader Benelux, UiPath Netherlands B.V.