About UiPath
Welcome to UiPath, the vendor of Robotic Process Automation software that powers the intelligent process automation solutions offered by the most technology savvy BPO providers and Shared Service Organizations. Our mission is to eradicate tedious, redundant tasks and let software robots do the grunt work. We enable businesses and companies like yours to develop an agile robotic workforce by providing a state-of-the-art platform for software robots orchestration.
We believe work should be creative and inspiring.
We believe in software robots taking over the dull work.
We are rational optimists building the robotic workforce of the future.
UiPath's latest product line delivers customer value through Front Office and Back Office automation capabilities. These are highly scalable platforms that help organizations build clean-cut customer experiences, motivate employees to be more effective, lower the costs and improve operational accuracy.
Our products automate across all internal or web-based applications and have unmatched solutions for Citrix, SAP and BPO automation. An industry standard enterprise architecture enables UiPath products to seamlessly fit within global IT environments and comply with all security requirements.
Also, by extending towards advanced models of intelligent automation enhanced with cognitive capabilities, we are ready to create new possibilities for the world of business.
Our Offices
UiPath UK, London
83 Baker Street, London,
W1U 6AG, United Kingdom
UiPath US, New York
311 W 43rd Street, Floor 11, New York,
NY 10036 United States
UiPath Japan, Tokyo
Otemachi 1-6-1 Otemachi building 2F Chiyoda ku,
Tokyo 〒100-0004, Japan
UiPath Singapore, Singapore
60 Paya Lebar Rd, Paya Lebar Square,
409051, Singapore
UiPath India, Bengaluru
3rd Floor, VRR Royal Commercial Complex, 21st A Main, 17th Cross Road, 1st Sector, HSR Layout,
Bengaluru, Karnataka 560102 India
UiPath Romania, Bucharest
3-5 Dr. Ernest Juvara Street, 6th District, Bucharest
060104 Romania
Our Investors
Accel is a leading early- and growth-stage venture capital firm, powering a global community of entrepreneurs. Accel backs entrepreneurs who have what it takes to build a world-class, category-defining business. Founded in 1983, Accel brings more than three decades of experience building and supporting hundreds of companies. Accel's vision for entrepreneurship and business enables it to identify and invest in the companies that will be responsible for the growth of next-generation industries. Accel has backed a number of iconic global platforms, which are powering new experiences for mobile consumers and the modern enterprise, including Atlassian, Avito, BlaBlaCar, Deliveroo, Dropbox, Etsy, Facebook, Flipkart, Funding Circle, Kayak, QlikTech, Simplivity, Slack, Spotify, Supercell, WorldRemit and others.

Credo Ventures
is a venture capital firm that focuses on early stage companies in Central and Eastern Europe across the information technology, internet, mobile and healthcare markets. Their inaugural fund, Credo Stage 1, has raised €18M.
In April 2015, Credo's second fund, Credo Stage 2, was founded while raising €34M in the first closing
. Founded in 2009, Credo Ventures is based in Prague, Czech Republic.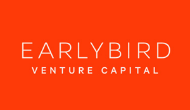 Earlybird
is a European venture investment firm. It manages around US$1 billion
in assets for an international investor base and is currently in its fourth fund generation, focusing mainly on the technology and health technology sectors. The firm is one of the largest European venture and growth capital investors and the largest outside of the UK.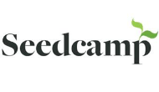 Seedcamp
is a pan-European London based accelerator launched in May 2007 by a group of 30 European investors
that provides
startups
with
seed money
, mentorship, office space and support over a yearlong program. In addition to its accelerator program the company also runs initiatives to support the European startup community such as Seedhack and Seedsummit.
Our Team
We're always looking for smart, creative people to join our team or to become our partners. We have openings and career paths of all kinds. This is your opportunity to make an impact and build something relevant. Our colleagues enjoy the stability of a time-tested and successful product and the excitement of developing new products and features while working in a fast paced start-up company.