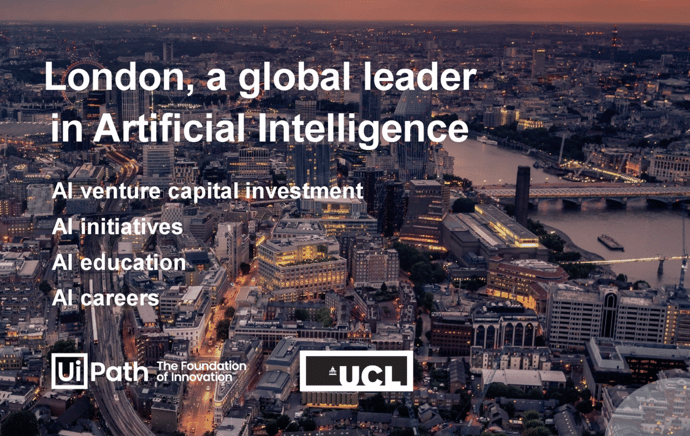 A launch pad for process intelligence and innovation throughout Europe
Automation has become a top investment priority over the last few years with both public and private sector organizations implementing transformational technologies. John Kelleher, AVP UKI at UiPath, shares his thoughts on how today's innovators are driving momentum in AI and automation, to increase process intelligence and gain exponential leaps in business speed, agility, innovation, efficiency, and employee empowerment.
Speaker:
John Kelleher, Vice President, UK&I, UiPath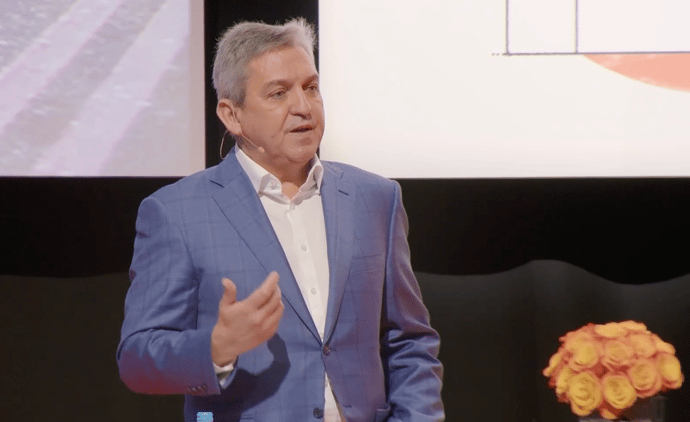 AI is now the C-level imperative
Today, AI is the word on everyone's lips… and the #1 topic on every C-suite's agenda. But what's the best, fastest, and most responsible way to capture AI's value and establish AI leadership? In this session, Rob Enslin, Co-CEO of UiPath, and Karenann (KAT) Terrell, UiPath board member and former CIO at Walmart, Baxter, and GSK, draw on real-world examples of leading AI adopters to provide a roadmap for the C-suite. Rob and KAT will be joined on stage by SAP Chief Partner Officer Karl Fahrback. Against the backdrop of the recently announced SAP-UiPath partnership, they will discuss the ways that SAP customers are using the AI-powered UiPath Business Automation Platform to accelerate their digital transformation, while reducing costs and empowering a more productive workplace.
Speakers:
Robert Enslin, Co-CEO, UiPath

Karenann Terrell, Board Member, KAT Advisory

Karl Fahrbach, Chief Partner Officer, SAP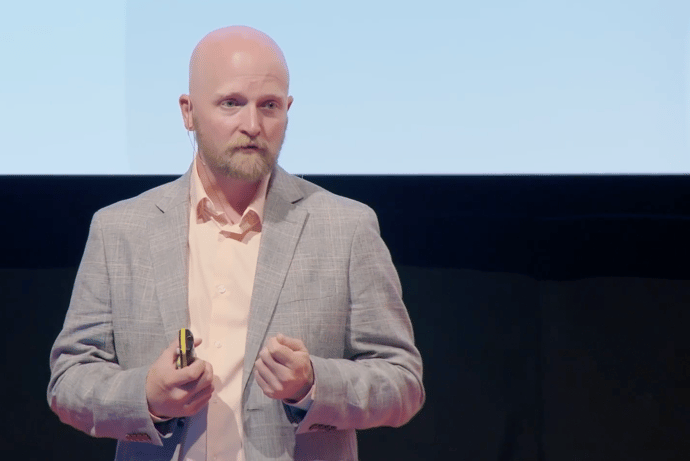 The new era in AI-powered automation
Generative AI has unleashed an AI summer— a time of rapid advances and accelerated adoption. With tens of thousands of customers, UiPath has quickly become the most capable platform delivering AI-led outcomes enterprise-wide. With our latest advancements, we can understand deeply screens, documents and communications, constantly learning and improving throughout every interaction. We can now elevate the performance of the most complex business processes spanning customer interactions, supply chain execution and back-office compliance. Our Chief Product Officer, Graham Sheldon, will detail the innovations that now define AI-powered automation. Graham will bring-in generative AI technologies and the use of language models (large and small) to revolutionize the experiences of developers, end-users and business analysts across our platform. 
Speaker:
Graham Sheldon, Chief Product Officer, UiPath
How to succeed with RPA
Share experience of implementing RPA over a span of 4 years and what are the kind of hurdles that come up and how to overcome them.
Speakers:
Aneesh Gupta, Director, Centelli

Jon Davis, Chief Technology Officer, The Ivy Collection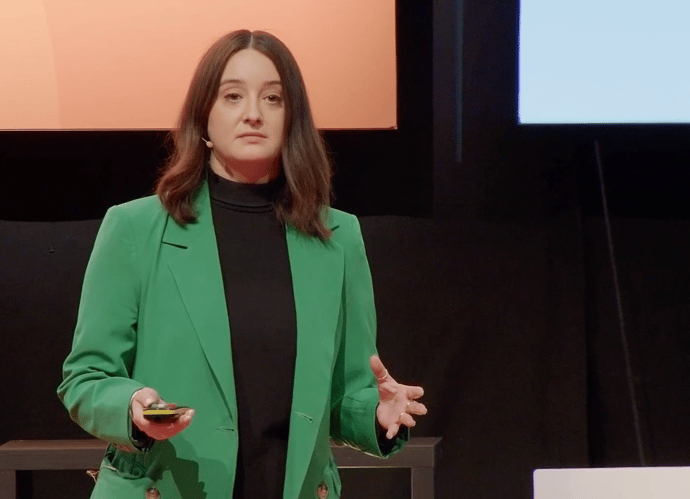 How automation is changing the game to transform customer experience for Flutter UKI
Oonagh Phelan, Head of Automation, at Flutter UKI, will share how UiPath's AI-powered automation capabilities have played a pivotal part in empowering the global sports betting, gaming and entertainment provider, to automatically resolve 60% of customer queries and assist in predicting ahead of time, why customers are contacting them. Driving growth in positive NPS with improved customer experience.
Speaker:
Oonagh Phelan, Head of Automation, Flutter UK&I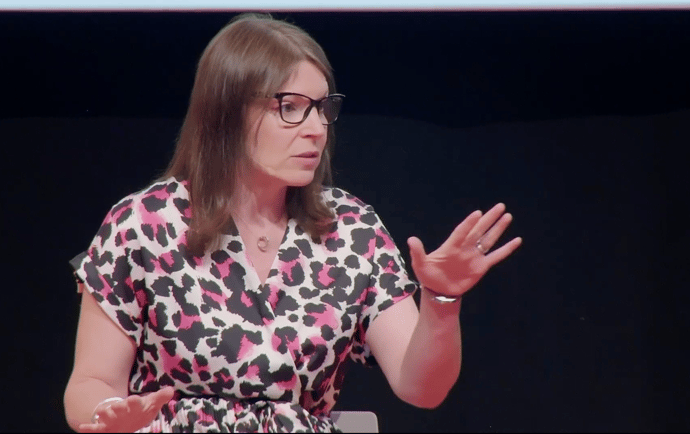 How the power of automation is helping transform British Airways to BA Better World
Automation is unlocking unlimited potential for airlines and rapidly transforming the industry. New technologies are being used to automate tasks, personalize the customer experience, predict customer needs, and create a more sustainable future. Sarah Barr Miller, Director of Data & Automation, at British Airways, joins us to discuss how BA are leveraging leading technologies such as AI-powered automation to drive profitable growth, enhance customer service, and how their Digital Council is using automation to solve strategic business challenges.
Speakers:
Sarah Barr Miller, Director of Data and Automation, British Airways

Colin James, Facilitator, Keynote Speaker, Executive Coach, The Colin James Method
AIR Bridge: Nonstop automation
In our personal lives, we expect a seamless flow of intent; to move from one device to the next and pick up exactly where we left off with minimal friction. But we don't expect it from the businesses that serve us.InfoSec walls built to protect us mean it is painful and repetitive to interact with multiple organizations working toward what we perceive to be a single outcome. Learn how AIR Bridge, powered by UiPath, can exceed InfoSec requirements and enable business-to-business integration to surprise customers with a single, cohesive, and memorable experience across your organization and your partners.
Speakers:
Michael Almeida, Strategic Sales, Tquila Automation

Sally Sfeir Tait, CEO, RegulAItion Ltd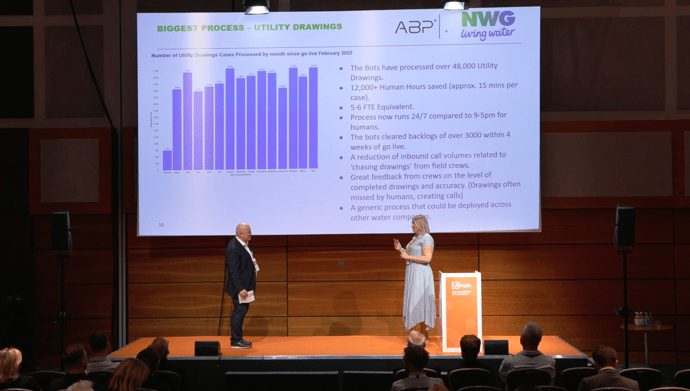 Northumbrian Water and ABP: An Outcome-Driven Partnership
IS Product Manager Northumbrian Water, Kelly Dougherty & Rob Dolby Automation Project Manager Northumbrian Water on how UiPath's AI-powered automation capabilities have played a pivotal part in empowering them to give an unrivalled customer experience every time, while also having a positive impact on the communities where they operate.
Speakers:
Mark O'Connor, Head of Public Sector UK & Ireland, ABP Consultancy

Kelly Dougherty, IS Product Manager - Productivity & Collaboration, Northumbrian Water Group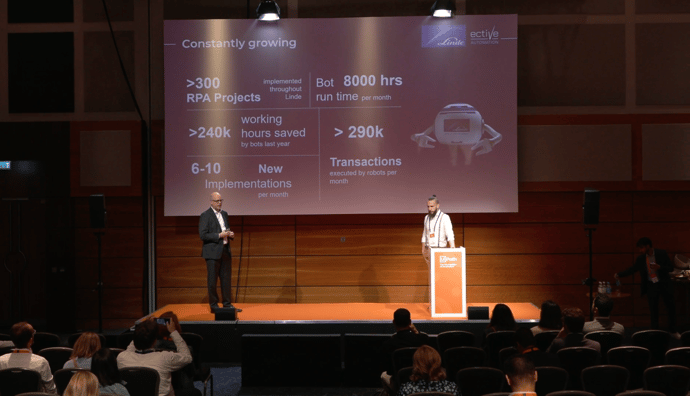 How to deploy >300 automations in a decentralized organisation
How it is to live with 300+ processes automated?

What are the challenges on the way to it?

What challenges are being faced currently?
Speakers:
Eduard Shlepetskyy, CEO, ECTIVE Automation

Martin Felder, Director Process Automation, Linde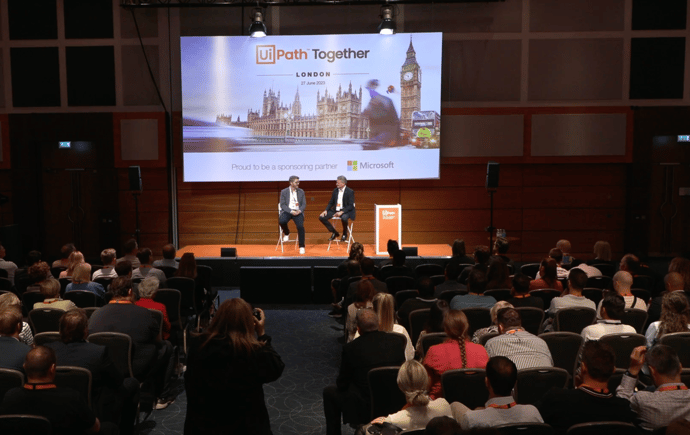 UiPath and Microsoft: Better Together
Join two industry leaders from Microsoft and UiPath to discuss how working together improves customer outcomes and accelerates your return on investment. This session will explore the benefits that customers can expect when working hand-in-hand with both vendors and what implementing UiPath Automation Cloud, built on Azure, means for them.
Speakers:
Chris Tuite, Strategic Sales Director, Microsoft

Chris Forrest, AVP Strategic Engagments & Transformation, UiPath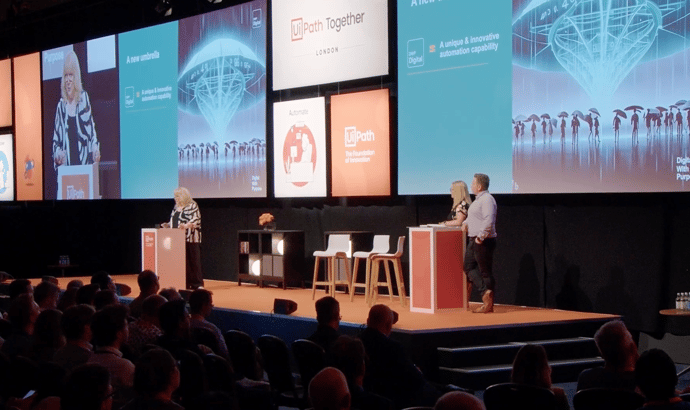 Intelligent Automation is nothing if it isn't human-first
Discover how a human-first, digital-second approach to Intelligent Automation is enabling the UK Department for Work & Pensions to responsibly implement the latest digital technologies to help the most vulnerable; to deliver automations at speed and scale; to seamlessly integrate digital and human into customer service delivery; and help a workforce of >85k people better serve 20m UK citizens.
Speakers:
Lianne Anderton, Lead Digital Delivery Manager, DWP

Ian Urwin, Lead Service Manager, DWP

Tracy Leck, Deputy Director leading the Digital Cross Boundary Team, DWP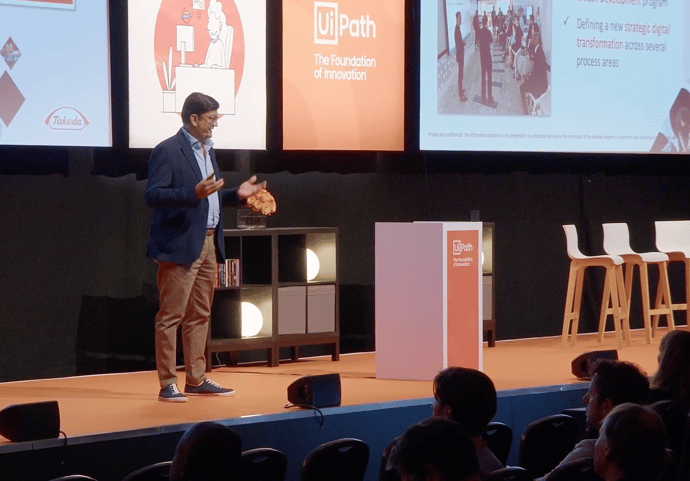 Citizen development: the secret to sustainable digital adoption, and generating exceptional people experiences
As part of their mission to unleash the power of data and digital and to create exceptional people experiences, Takeda Business Solutions collaborated with colleagues in the Global Data, Digital &Technology organization to create the "Ninja" automation program, an intense 6-week immersive curriculum, focused on empowering employees with technical and innovation skills to both identify opportunities and build their own robots. The success to-date has been phenomenal with over 500 team members fully trained as digital champions, more than 500 robots delivered, and over 500,000 hours in productivity gained.Sanjay Patel will share how this initiative mobilized game-changing digital adoption, engaging and inspiring employees to scale automation and refocus their time on the work that matters most: delivering on Takeda's commitment to patients.
Speaker:
Sanjay Patel, SVP & Global Head of Takeda Business Solutions, Takeda Pharmaceuticals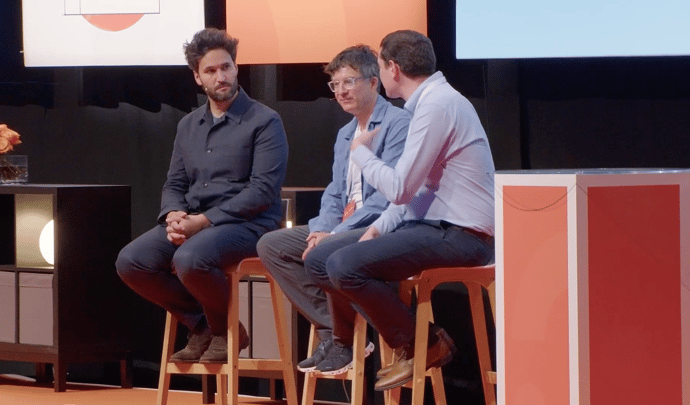 Ethical and trustworthy AI, preparing for the future of work
Join Dr. Daniel Susskind, Senior Research Associate at the Institute for Ethics in AI at Oxford University, Prof. David Barber, Director of the UCL Centre for Artificial Intelligence, and Dr. Ed Challis, Head of AI Strategy at UiPath as they discuss the key considerations in adopting AI, AI governance, guardrails and the future of work.
Panelists:
Edward Challis, Head of AI Strategy, UiPath

David Barber, Distinguished Scientist, UiPath

Dr. Daniel Susskind, Research Professor in Economics, King's College & Senior Research Associate at the Institute for Ethics in AI, Oxford University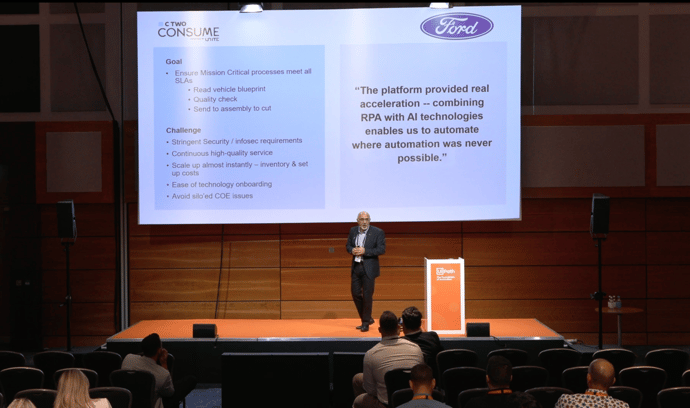 Accelerating speed to innovation with a connected IA ecosystem
Join us to hear how Ford combined RPA with AI technologies giving them the power and flexibility to automate where automation was not previously possible. Using a consumption-based hyperautomation platform, they were able to rapidly expand their automation ecosystem—accelerating innovation and furthering trust with business partners.
Speaker:
Homan Haghighi, Vice President, Sales, C TWO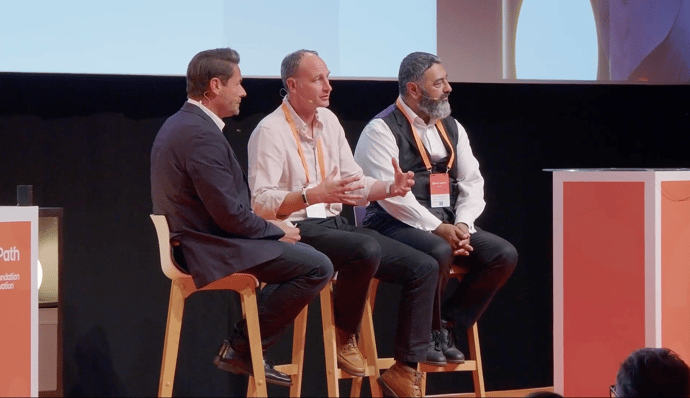 Enhancing quality and accelerating time to value for digital experience
The bar for digital experience is constantly being raised. Customers expect seamless, personalized experiences across all channels and business are under pressure to deliver.  So how do leading organizations digitize new customer journeys that navigate their hybrid technology environments, ensuring premium quality every time they release. Chris Booth, Engineering Practice Lead, Natwest Group and Amarjit Bahia, Product Manager, IAG Tech, will join Gerd Weishaar, SVP Test Automation, UiPath, to discuss how next generation software testing advances are the key to delivering a continuous release lifecycle, that enables a faster time to market for a differentiated customer experience.
Speakers:
Amarjit Bahia, Lead Consultant for Software Engineering and Business Automation, Cyberbase on behalf of IAG Tech

Chris Booth, Engineering Practice Lead, NatWest Group

Gerd Weishaar, SVP Product Management, UiPath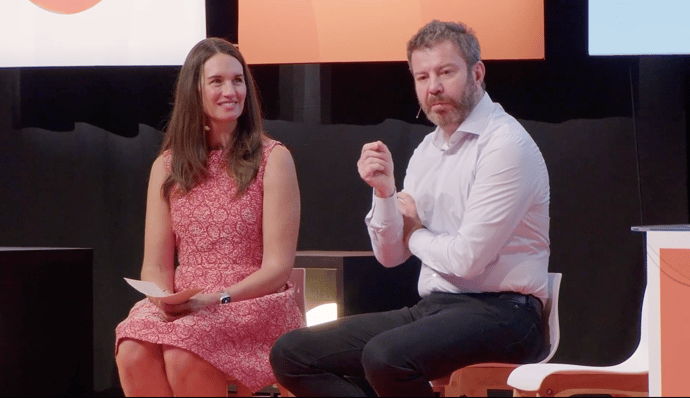 CEO perspective: the future of innovation and human achievement
The future of innovation and human achievement is bright. We're living in a time of unprecedented technological progress, and the possibilities of what we can achieve are endless. Daniel Dines, Co-Founder and Co-CEO UiPath, talks to Brigette McInnis-Day, Chief People Office UiPath, sharing his vision for the future of AI-powered automation and beyond. They'll discuss how innovations in AI are accelerating human achievement, what this means for the future of work, and why this is the technology to place your bets on.
Speakers:
Daniel Dines, Co-Founder and Co-CEO, UiPath

Brigette McInnis-Day, Chief People Officer, UiPath