Wow, I'm finally unwinding from our great yearly event, UiPath FORWARD, in Las Vegas. Unpacking all the great interviews, publishing the great demos our technical teams built. I had attended the HIMSS conference the month before, but for many attendees at FORWARD IV, this was the first in-person event they attended in more than 18 months!
This year, I had the great job of coordinating the speaker interviews for our onsite video partner, SiliconANGLE Media's theCUBE. theCUBE talked with UiPath customers, partners, and executives and I got to hear some amazing stories. As I listened to the interviews, some common themes emerged. For this post, I also picked a few of my favorite FORWARD IV theCUBE videos for each theme.
1. Delivering on the end-to-end automation platform
First, we delivered. I have worked for many decades marketing software, promoting future features, and the worst is to talk about the future and not deliver. (Secret: why does Apple not tell you about a product until it is publicly available? If you do it that way, a company never has to payoff on a feature list shared early.)
A year ago, UiPath announced the new UiPath Platform and with 2021.10 we've delivered. Full on. It was great to see the confidence Ted Kummert (Executive Vice President of Products and Engineering) and Param Kahlon (Chief Product Officer) have in their engineering teams. Both have aggressively built those teams over the last two years, seamlessly managing the teams during a pandemic with many team members that still have never met each other. Lots of us met for the first time at FORWARD IV.
Ted scoped out the vision for the future: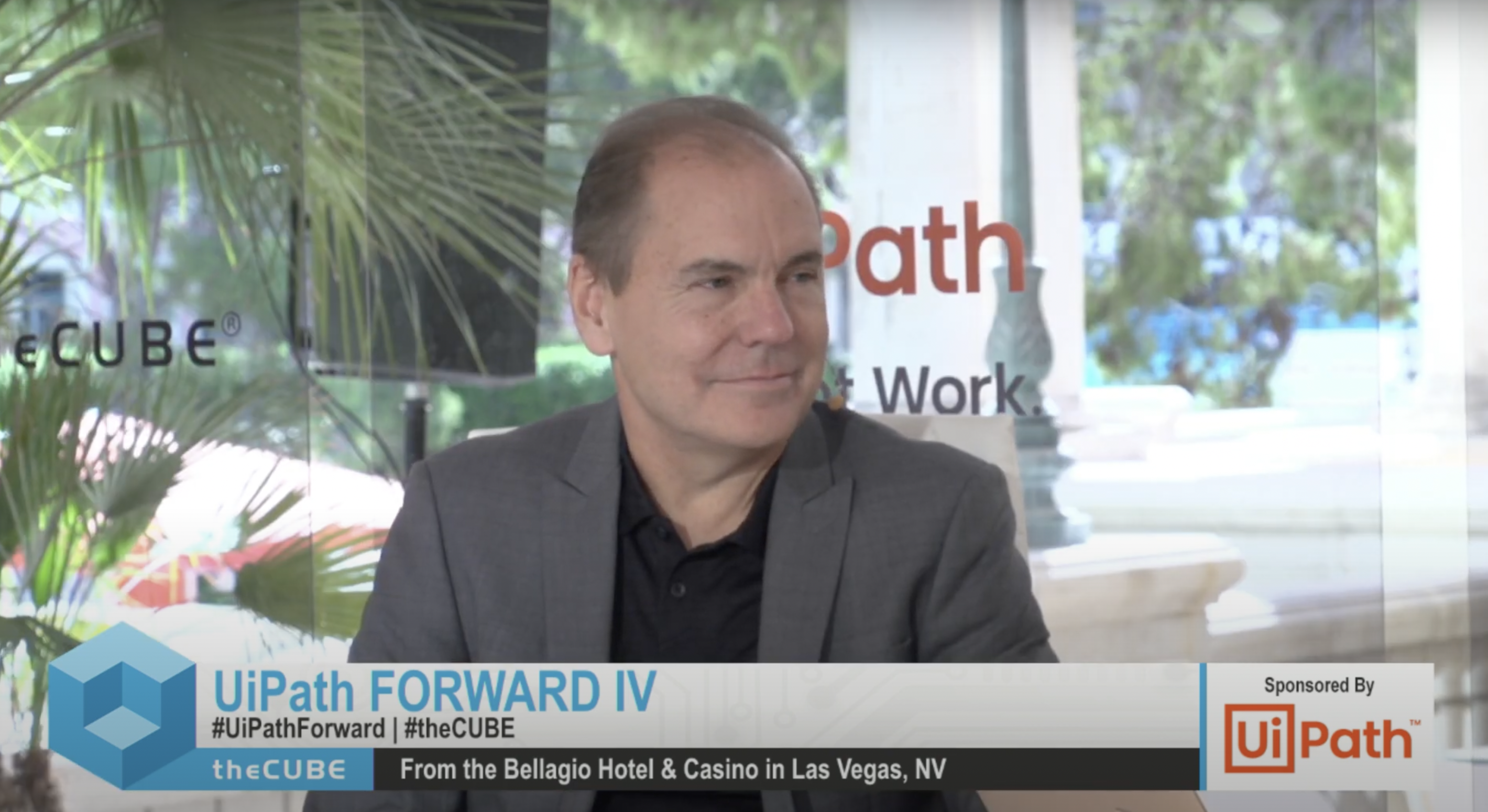 Param talked about the capabilities delivered with the 2021.10 release:
2. Automation for the good of others
We are advancing the UiPath Platform for a reason, not just selling software. Throughout the FORWARD IV conference, we heard that many companies are not just looking at automation for cost savings but also committed to upskilling employees, providing new job opportunities, and freeing employees from mundane tasks to focus on more creative endeavors.
Now some companies are expanding automation to communities outside their own employees and providing new opportunities via automation training.
Brian Klochkoff, Head of Automation at dentsu, and our own James Droskoski, Strategic Account Executive, discussed how individuals with autism are learning to build software robots and becoming robotic process automation (RPA) developers. Automation is creating new jobs: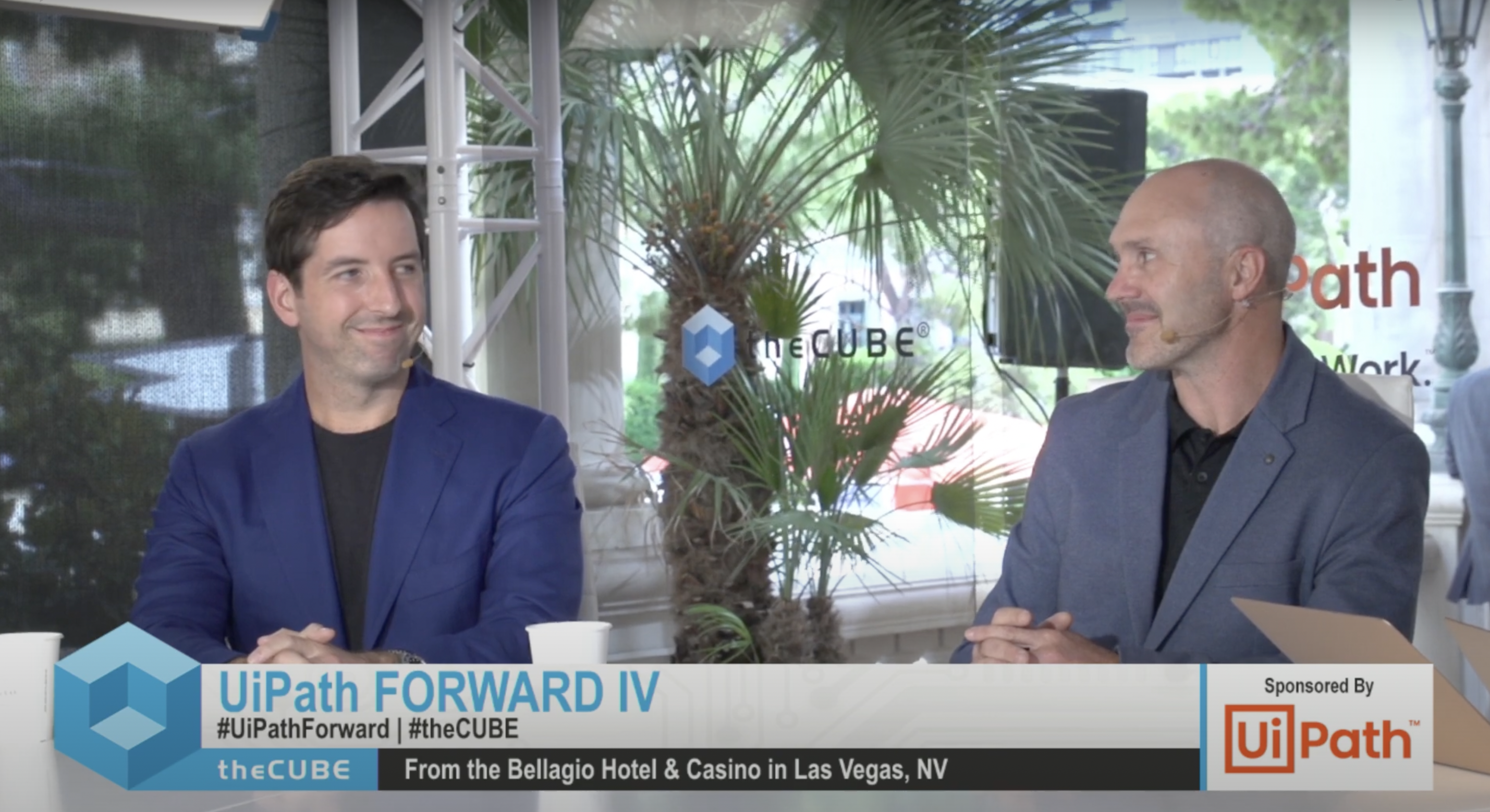 Palak Kadakia, Vice President of Product Management at UiPath, joined Leyla Delic, Chief Information Officer (CIO) and Digital Officer of Coca-Cola İçecek. They discussed how Coca-Cola İçecek is reinventing beverage bottling to build intellectual property, implementing a new platform that will be democratized for individual use case development. Delic explained how automating a single process has saved 30,000 hours: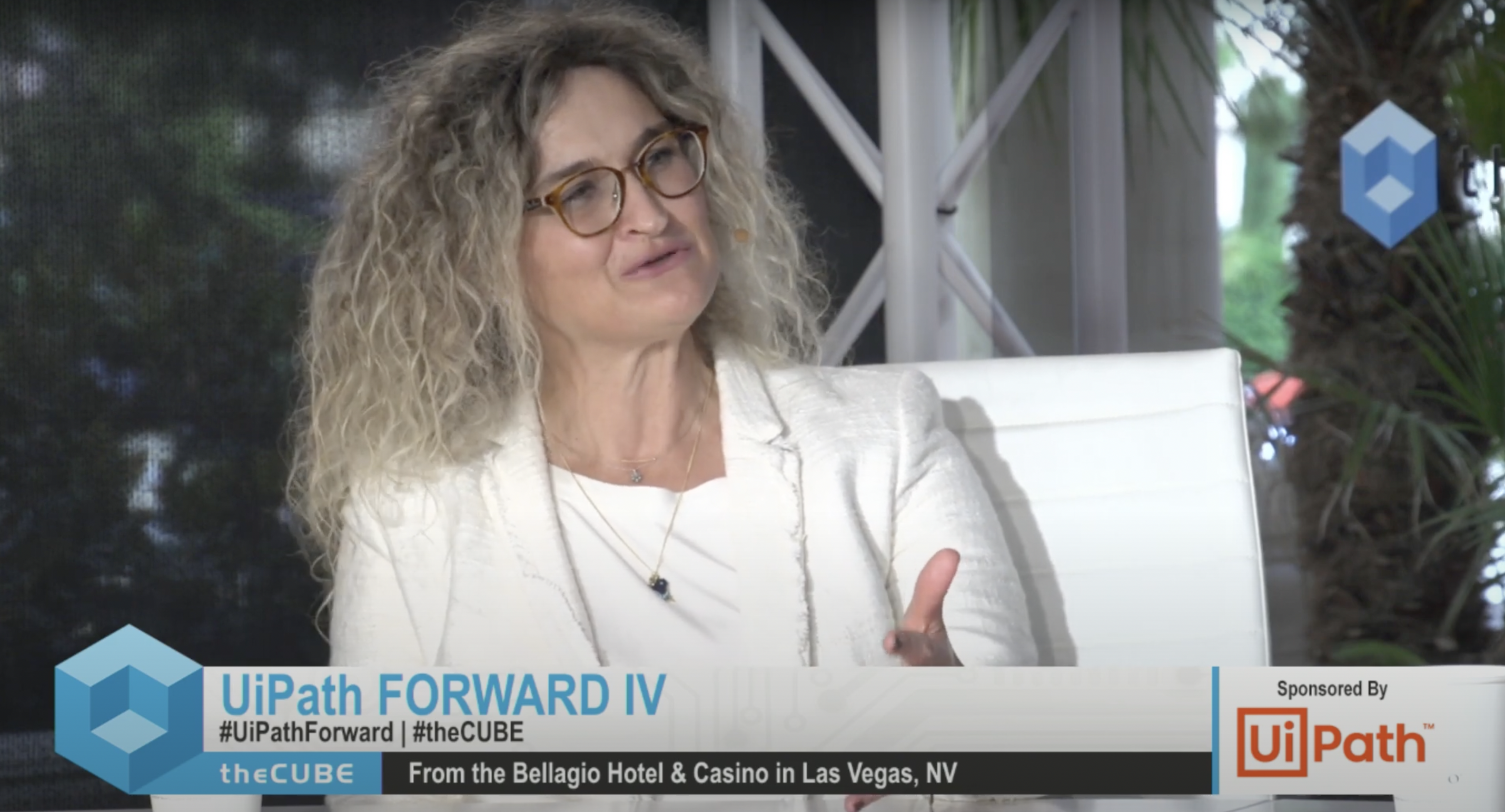 3. Enterprises are using automation to make huge transformations
You may think that UiPath enterprise customers using automation to make big transformations are digital native organizations, but theCUBE spoke with 'legacy' enterprise organizations Chevron, Applied Materials, and Landmark Group. Enterprise change agents interviewed by theCUBE understand the power of automation and the ROI that comes from offloading mundane, repetitive process tasks across all of their lines of business.
Their top advice was to get ahead of it; don't let this be like when organizations were too slow to adopt cloud. Automation should be the center pillar of your digital transformation moving forward.
Junaid Ahmed, Corporate Vice President of Finance at Applied Materials, talked about digital transformation for a company founded five decades ago. It is doubling yearly, needing to manage workloads now and for the next 10-20 years. Embedding RPA throughout the IT operating model has provided operating leverage. The results are real time tools for financial strategy and 300,000 hours given back to employees via automated processes: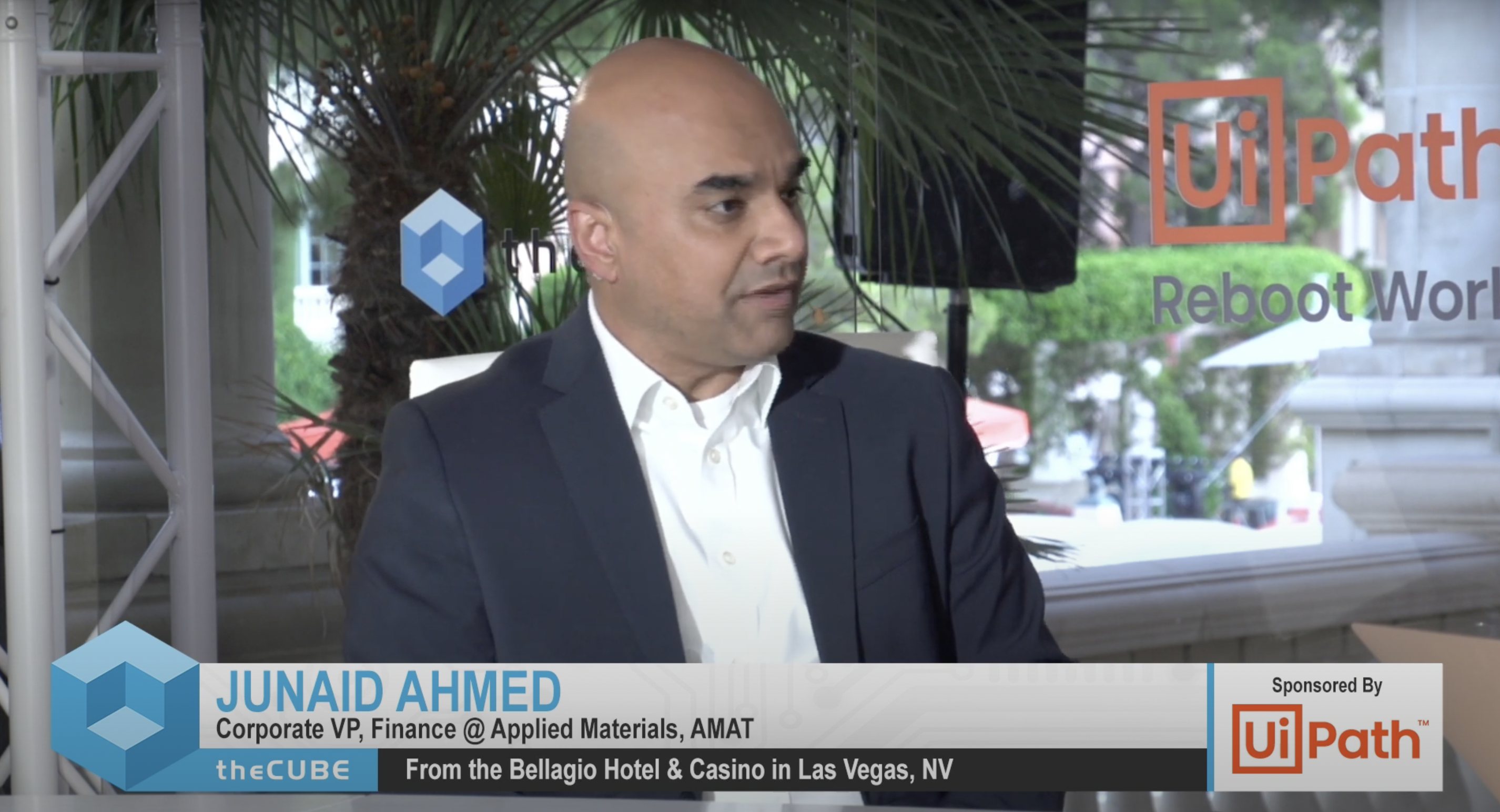 Rajesh Garg is the Group Chief Financial Officer of Landmark Group, an organization with 50 brands, 2,200 stores, and 55,000 employees that has been around for 55 years. "It has been phenomenal what we have done with RPA. How? Maybe by locking his exec team in a room and having them learn how to build robots. That's digital disruption," said Garg. Watch the full interview for all of Garg's insights about digital disruption: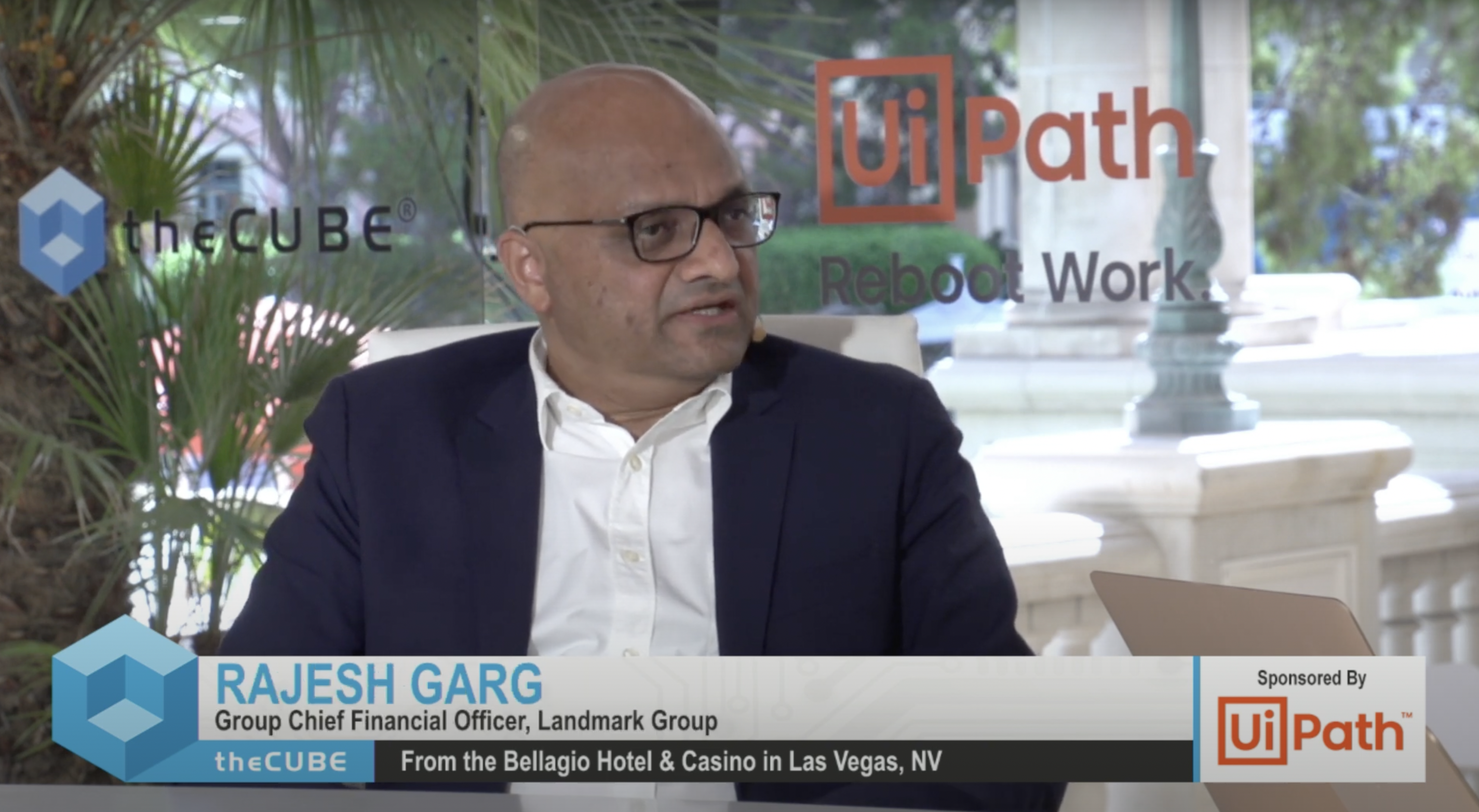 Vicky Harris is a Manager of Application Platform Engineering Services at Chevron, and she is sparking innovation within a 142-years-old organization. Making early investments in RPA have now paid off, by roughly $6 million. Yes, they are cloud first and citizen developer focused. After watching this interview, you will not think of Chevron the same again: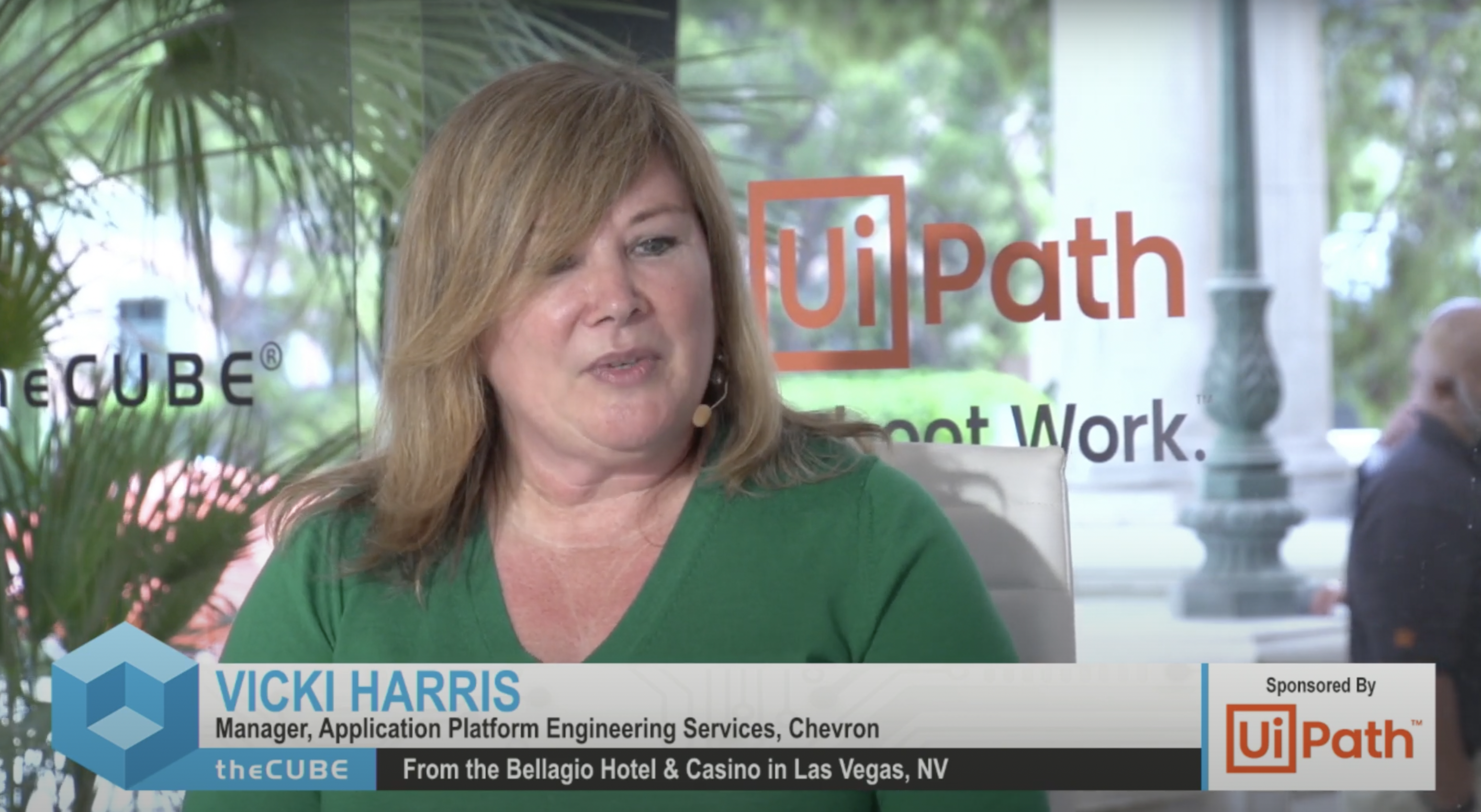 At the end of it all, from starting with a healthcare industry summit that maxed out (it was standing room only) to a final interview on theCUBE with UiPath co-founder and CEO Daniel Dines, FORWARD IV was a great experience. Thank you to all the interviewees and theCUBE team.
I am reenergized and ready for our upcoming Q4.
Check out the full list of theCUBE interviews from UiPath FORWARD IV (if you look closely, you may even see me in the background in some of the videos).