Track 1
Scaling RPA
Real customers and RPA experts share stories and best practices about how they started their automation journey, and then scaled up their RPA program.
A Journey Through Maturing RPA in Banking and Financial Services
Paul Krauss, VP, Enterprise RPA COE Leader, Wells Fargo
SWISSRE
Jose Ordinas Lewis
Head Robotic Automation Center
Jose is an accomplished process improvement and senior IT leader with over 25 years of experience, 17 of which are with Swiss Re. He currently heads Swiss Re's Robotic Automation Centre of Excellence. He has held positions in IT, management consulting and Lean Six Sigma. In the past 3 ½ years, he successfully established the Centre of Excellence including the design of operating model, key processes, governance, controls and building the team. Under his leadership, the Centre of Excellence moved from pilot to full implementation to scaling, successfully streamlining and deploying robots globally across over 100 processes.
UiPATH
Shail Khiyara
Customer Experience Officer
Shail Khiyara is the Customer Experience Officer at UiPath, a leading enterprise Robotic Process Automation (RPA) and AI platform that automates millions of repetitive, mind-numbing tasks for business and government organizations, all over the world. His role is to help shape a consistent, cohesive, collaborative customer and partner experience, while driving accelerated adoption and expansion of UiPath products and services worldwide.

He is a unicorn in RPA having served as the CMO at Automation Anywhere and Chief Marketing & Experience Officer at Blue Prism Group and has helped shape branding, messaging and growth in the RPA and Intelligent Automation Industry with many industry 'firsts' in marketing. As a public and private company CMO, Shail has a strong passion for creating bold & differentiated messaging, driving Vitamin R (revenue) and leveraging progressive marketing techniques, with a strong emphasis on customer centricity. Shail continues to contribute to multiple publications and you can find him on Forbes, Huffington Post, Wired and Medium.
Allianz
Julien Bardou
Global Head of Robotics
Julien originally comes from Biarritz in the south of France. He has had a career that spans different industries such as advertising, software marketing and aircraft design at Airbus. Julien joined Allianz 5 years ago and his first mission as Head of Innovation was to bring into the company a culture of innovation, especially through the development of MVPs in the area of machine learning. Julien is now Global Head of Robotics at Allianz Technology and together with his international teams he works across the full spectrum of automation, providing internal services to all Allianz entities around the globe.

Allianz Technology is the global IT service provider for Allianz and delivers IT solutions that drive the digitalization of the Group. With more than 10,000 employees located in 36 countries around the globe, Allianz Technology works together with other Allianz entities in leading IT for the worldwide digitalization of Allianz. Allianz Technology oversee the full digitalization spectrum – from one of the industry's largest IT infrastructure projects that includes data centers, networking and security, to application platforms that span from workplace services to digital interaction. In short, we deliver full-scale, end-to-end IT solutions for Allianz in the digital age.
AXA UK
Simon Clayden
Chief Operating Officer (Technology)
With a career in financial services spanning 25 years, Simon specialises in the creation and execution of technology strategies that deliver real business transformation. In the past five years, he has been the driving force behind AXA UK's tech shifts in the areas of data, customer contact and artificial intelligence. Simon has focused IT strategy on ensuring outcomes are business and customer-led while delivering tangible shareholder value. He lives in the English countryside with his beautiful family and three-legged dog.
Equifax
Jairo Quiros
VP Global Shared Services & Head of Global RPA COE
Experienced Global Vice President Shared Services with a demonstrated history of working in the financial services industry. Overall responsible to lead a 1300 people organization driving shared services capabilities across the enterprise including RPA/IPA solutions, Digital Workforce Management, Business Operations Management, Sales and Marketing Support, Operational Excellence programs and enabling Technology Services, Enterprise Platforms, Cyber Security, Finance & Accounting. Strong information technology professional with a Master of Business Administration with focus on International Business.

Jairo is responsible for the Global Shared Services organization at Equifax. Under his leadership more than 1300 people deliver services to all Business Units worldwide and five Global COEs including technical, operational and business support functions. He is also member of the Global Operations senior leadership team and has been charged to build the Enterprise RPA COE in order to develop, enable and scale intelligent automation technologies and processes globally.

With over 23 years of experience building high performing teams to support multiple corporate processes, Jairo is a specialist in areas such as Business Management, Applications/Systems Design and Engineering, Data Management, Business Process Operations, Contact Center Operations and Process Improvement programs.

During the past 14 years, Jairo has performed various executive roles for Equifax in the areas of Global Operations and Global Information Technologies with responsibilities such as the development and implementation of global information systems, business process support and data services for the Fintech industry.

Before Equifax, he was part of the software development community having worked for several multinational companies in different industries such as ACER America, Phelps Dodge and Baxter Healthcare. Jairo holds a B.S in Computer Science and Major degree in Business Administration and Information Systems. Additionally, he completed a specialization program in International Business Management at the University of California and a specialization in CMMI models at the Software Engineering Institute at Carnegie Mellon University.

He was born and lives in Costa Rica, married and proud father of two boys, musician by heart and passionate about his guitar and devoted member of a Christian organization helping young people.
WELLS FARGO
Paul Krauss
VP, Enterprise RPA COE Leader
Paul leads the Wells Fargo Automation Center of Excellence. This COE works across all lines of business to uncover and implement the best opportunities utilizing a variety of automation tools. The COE is also responsible for guiding the major business units towards self-sufficiency in automation. Paul returned to Wells Fargo in 2017 after a 7 year career in consulting, where he was able to partner with many of the top financial institutions in establishing their RPA organizations and determining the best opportunities for automation success. Paul has a 35-year career in financial services technology strategy and delivery, covering most business lines for both US and International institutions.
Track 2
Democratizing RPA
Learn about the vibrant RPA community that is enabling careers, forging new academic alliances and making a robot for every person possible.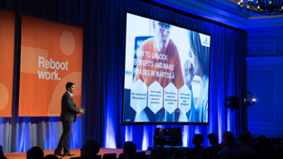 A DNA of RPA: How Citizen Developers Accelerate Automation
Nishant Redekar, Solution Architect, Process Automation, Wärtsilä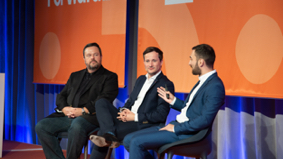 Unlock Your Productivity with Ready-to-Use Go! Marketplace Components
Christian Voigt, Co-Founder, Roboyo | Robert Kennedy, Global Head of Intelligent Automation Delivery, Capgemini | Alexandru Statie, Global Vice President Presales, UiPath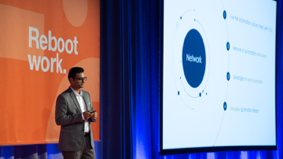 Automation for All: Making RPA Accessible Across Your Organization
Rupesh Gaikwad, COE Lead and Chief Evangelist, Amdocs
ROBOYO
Christian Voigt
Co-Founder
Christian Voigt is co-founder and managing director of Roboyo, a global pioneer and leading automation specialist. His mission at Roboyo is to support customers on their digital journey bringing them into the digital age of robots, chatbots and artificial intelligence. Christian has more than 10 years of experience advising customers on intelligent automation, operational excellence, shared services and outsourcing.
CAPGEMINI
Robert Kennedy
Global Head of Intelligent Automation Delivery
Robert Kennedy is the Global Head of Intelligent Automation Delivery for Capgemini's Business Services. Robert leads the global management team overseeing the technologists in the Americas, EMEA, and APAC who design, develop, deploy, and maintain robotic process automation, machine learning, and natural language processing solutions. Under Robert's leadership, Capgemini's automation delivery include solutions for finance and accounting, human resources, master data management, and other common business processes. Robert is also the principal advisor for Capgemini's North America Intelligent Automation practice, advising clients on how to take their automation journey to the next level by adopting a "digitally-augmented workforce at scale" strategy. Robert has over five years of experience in automation development leadership, and over 20 years of experience in software engineering. Prior to Capgemini, Robert led the automation center of excellence for business services at a major American financial institution, and led test automation services as part of his responsibilities as the head of global quality assurance at an industry-leading global measurement and data analytics company. Following a career in broadcast engineering, Robert has been in IT executive leadership for over a decade. Robert and his family live in the Tampa Bay area of Florida.
UiPATH
Alexandru Statie
Global Vice President Presales
As a leader of the UiPath PreSales organization, Alex is responsible for showing the value that UiPath brings to its customers by translating technical features into powerful use cases. Our mission is to help enable the democratization of RPA technology globally for all audiences regardless of background or level of current expertise.Alex would describe himself as a passionate storyteller and avid programmer. Prior to UiPath, Alex mixed the corporate environment with the start-up community of Romania.
Amdocs
Rupesh Gaikwad
COE Lead and Chief Evangelist
Rupesh Gaikwad is the Global Technologies Manager of Automation for Amdocs, where he's helped build and evangelize their RPA program. Before that he ran Cognitive automation at Tieto. Rupesh lives in Pune, Maharashtra, India with his wife, daughter, and dog, Goofy.
WÄRTSILÄ
Nishant Redekar
Solution Architect, Process Automation
Hands on guy with passion for problem solving and emerging technologies. Has over a decade of experience in designing and implementing enterprise solutions for variousdomains.

In current role, finding ways of enabling businesses & people to take advantage of fast moving technology landscape. Focused on integrating technology and people to enable digital transformation at root level.
Track 3
Innovating RPA
Get a sneak peak at what's coming from UiPath. Featuring demos and a deep-dive into the UiPath roadmap.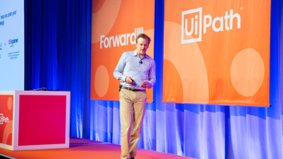 Scientifically Plan, Measure, and Scale with Process Understanding AI and Analytics
Christian Berg, Director, Product Management AI, UiPath | Harish Doddala, Director, Product Management, UiPath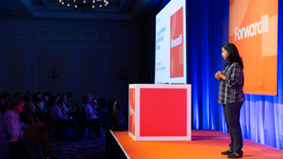 Let's get Robots and Humans Talking
Justin Marks, Principal Product Manager, UiPath | Liji Kunnath, Principal Product Manager, UiPath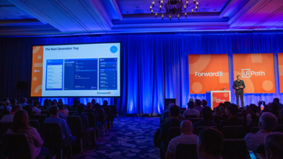 Attended Software Robots– The Future of Your Workforce
Brandon Nott, SVP Product, UiPath
UiPATH
Christian Berg
Director Product Management AI
Christian Berg is a Director of Product Management at UiPath's AI team where he leads the Process Understanding work which is part of the team's five pillars. Prior to UiPath Christian developed cutting edge cognitive decision support solutions for the enterprise at Microsoft.
UiPATH
Harish Doddala
Director, Product Management
Harish Doddala leads Insights (Analytics) at UiPath. He has over 10 years of Product Management and Software Engineering experience delivering results for high-growth startups and large organizations such as AppDynamics, VMware, Oracle & IBM Research. Harish holds a Masters at Massachusetts Institute of Technology and has published in several international speech and audio conferences and holds 3 patents.
UiPATH
Justin Marks
Principal Product Manager
Justin Marks is a principal product manager at UiPath working to enable every contact center agent to have their own robot. Before coming to UiPath, Justin worked at Microsoft for over 16 years on a variety of services and applications including Azure DevOps, Visual Studio, Windows and MSN.com.
UiPATH
Liji Kunnath
Principal Product Manager
Liji Kunnath is a principal product manager at UiPath. Her product area focuses on enabling customers who started RPA journey to orchestrate their entire digital workforce on UiPath platform, bringing more value out of RPA deployments . Prior to joining UiPath, Liji has spent 17 years at multiple technology companies building large scale enterprise solutions that influenced industry transformations like Mobile first, Cloud first and Automation first being the latest. She believes that RPA has a potential to be very impactful with unique value proposition of bringing Technology, Business and End users together.
UiPATH
Brandon Nott
SVP Product - Attended Automation
Brandon Nott leads Attended Automation at UiPath. As a former customer, he has built a successful RPA practice and brings firsthand knowledge of all aspects of the RPA life cycle to the product team. An award-winning technologist with a deep focus on sustainable, robust systems design. From automating mortgage operations to testing wireless technologies, Brandon takes a holistic approach to digital transformation that brings humans and technology together, seamlessly. Not only does he create attending automations/robots at night, he is also avid race car driver, proud father of 3 and recently relocated to the NW area!