Big strides are projected for the global contact center market, which is already one of the world's fastest growing industries. Market research company Orbis Research suggests that the global contact center market is expected to grow with a CAGR of almost 23% to $24.6 billion by 2022, a significant jump from the mere $4.9 billion market in 2015. Yet, the contact center is experiencing more than just growth — it's also experiencing a change in business dynamics.
More and more businesses are demanding multi-channel support, self-service, and customized experiences from contact centers, all the while expecting the requests of their customers to be resolved in a timely and accurate manner. A market that was once merely focused on cost containment is now shifting its operational motivations to drive personalized customer expectations, a development increasingly enabled by the ever-growing amount of historical data available for customer analytics.
With customer expectations as well as competition on the rise, enterprises around the world are increasingly placing high value on delivering the streamlined contact center operations that are foundational to driving customer satisfaction and, ultimately, curating customer loyalty. In fact, IT services company Dimension Data suggests that 82.5% of companies recognize that customer experience is a competitive differentiator.
Nowadays, one of the biggest weapons that contact centers increasingly have in their repertoire to achieve customer satisfaction is automation, specifically robotic process automation (RPA). To get a more complete picture of how contact centers are managing the customer experience with RPA, let's consider how UiPath can help call centers to overcome their challenges and enable high levels of responsiveness, efficiency, accuracy, and productivity.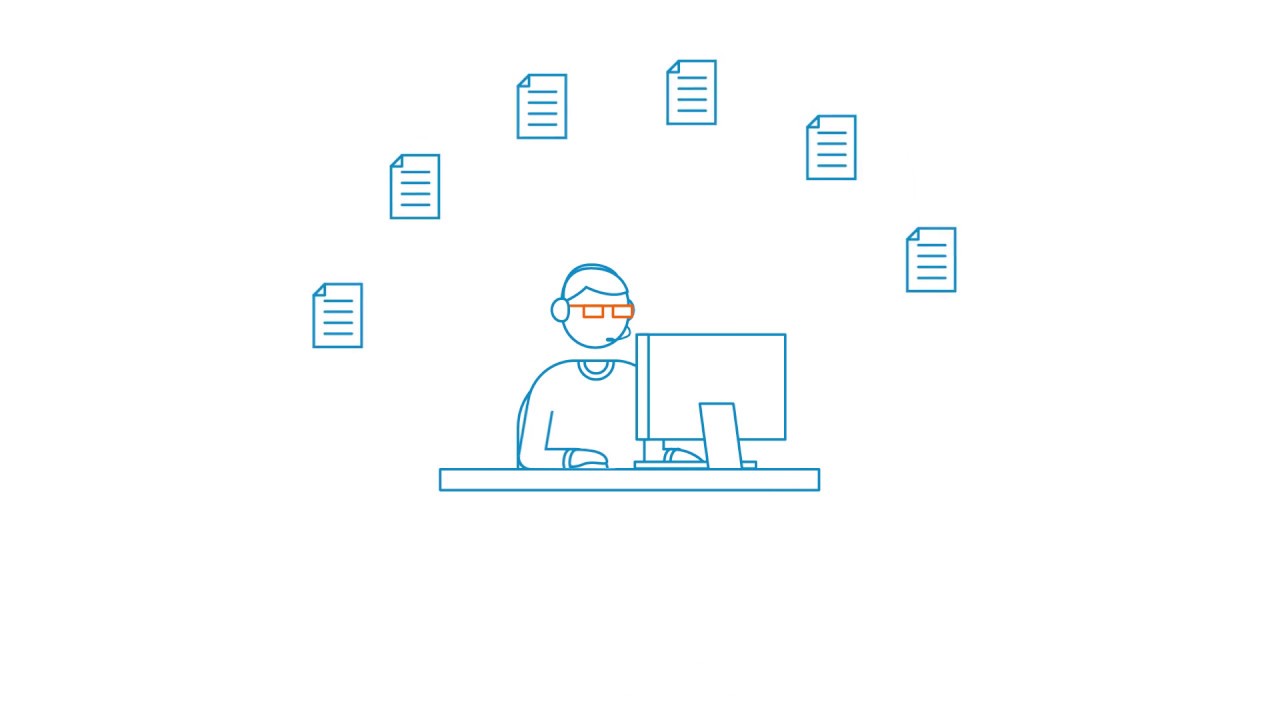 Addressing contact center challenges with RPA
The customer service technology ecosystem has grown increasingly more complex over time, with communication channels ranging from emails and phone calls to social media, web chat, and self-service platforms. This is especially challenging because call center agents typically face non-consolidated customer service toolkits and lack of effective cross-channel services in their daily activities. Complexities related to various communication channels make it difficult to enforce a consistent process and experience across the different channels, and customers' transactional data and history are often stored in non-integrated, scattered applications.
As a result, call center agents must navigate through multiple disconnected systems and applications when managing their interactions with a single customer. Jumping between disparate channels, however, shifts focus away from the customer, lowers agent productivity, and potentially endangers data accuracy and regulatory compliance. Not only do these complications result in a lower number of first-call resolutions, they also lead to a decrease in customer satisfaction due to longer handling times, inconsistent communication, and variable experience across channels. Call center agents also often face extended post-call wrap ups that negatively impact their productivity.
Serving customers best
In order to address these challenges, automation is quickly becoming pervasive to the call center market in its benefits for both call center agents and their customers. By predicting customer behavior, delivering personalized service, minimizing call wait time, and supporting agents with in-depth knowledge, an automated call center is able to provide customer service that's quicker as well as a more efficient, accurate, and productive. And this is all possible with the integrated automation solution provided by UiPath.
Real-time guide for the customer service agent
With UiPath, call center agents are able to swiftly update information in multiple systems simultaneously without having to jump between screens and compromise focus during a call. Dynamic search options and data management tools based on a unified knowledge repository also help agents save time and lower call abandonment rates. UiPath software Robots, moreover, provide agents with up- and cross-selling suggestions in real time.
Flexible and dynamic UI
UiPath combines an intuitive, easy-to-learn Visio-style process designer with an enterprise-grade management platform that can be deployed in the Cloud or on premises. All software Robots can be managed from a single console, which is customizable based on a call center agent's skill-set and suitability. The number of active software Robots can also be scaled up or down instantaneously to match the ever-fluctuating customer demand in a call center environment.
Prediction of customer actions
Using existing historical data on a customer's preferences (previous purchases and page visits, for example), the UiPath Platform is able to help predict a customer's actions, behaviors, and concerns. With this greater understanding of the customer, call center agents are able to better position their services to satisfy customer needs in a more personalized way than ever possible before.
Error-free & high security processing
By allowing for automated data entry and navigation between systems, UiPath ensures processing security as well as reduces errors previously caused in the high-pressure, manual environment of call center agents. Moreover, the actions of the Robots are saved in a central log where they can be monitored regularly through ElasticSearch, easily accessed in the event of audits, and updated to reflect regulatory changes.
Automated note-taking
UiPath's automated capture and analysis of data inputs ensures that an agent's wrap-up work is made streamlined, efficient, and less time-consuming. Summary scripts are automatically produced after a call to significantly improve wrap-up stage productivity and reduce the average handling time of customer requests. With their time significantly freed, agents are able to take more calls and develop their customer-centric skills in fostering existing client relationships and acquiring new customers.
Leveraging UiPath in the front office
Managing a business's interactions with its customer via calls, emails, online chats, and self-service platforms, the contact center is at the core of what a company is able to deliver its clients in terms of customer experience.
"The contact center truly is the place where the rubber meets the road, where companies make or break their customer strategies in real application. (...) It's where the customer experience happens, where many interactions take place, and where a high percentage of the total transactions finally occur." suggests IBM Global Business Services.
By optimizing the collaboration and engagement between agents and their customers, companies are able to make the most of their call centers: UiPath enables companies to leverage both the improved customer satisfaction and long-term revenue potential associated with higher rates of first call resolution, improved exploitation of cross-selling and upselling, personalized customer engagement, minimized call times, and more. Because UiPath provides call center agents with a single touch point across all channels that enables a seamless focus on the customer, there's no question that the integrated software solution improves the overall customer service ecosystem. In this way, UiPath empowers companies to achieve a customer-focused contact center and, more importantly, also a customer-focused enterprise.