One year ago, the RPA market was growing with the speed and force of a newly born star but was lacking the talent it needed to shine. Customers were so keen to take their automations to scale that the need for RPA–and implicitly UiPath–expertise was simply pouring in. We knew we wouldn't be able to meet the demand unless we found a way to really spread the gospel and enable RPA training for as many people as possible, as soon as possible, across as many parts of the world as possible.
"Given the growth and success that UiPath has experienced in recent years, the development of large numbers of skilled developers to deliver implementations has and will continue to be a huge challenge." Cathy Hughes, Principal, Machina Automation
"Initially we see the majority of demand for RPA Business Analyst and RPA Developer training; however mid-term we envision the requirement for training needed to build out truly scalable RPA Centers of Excellence to be the main focus" Fred Grover, UiPath Technical Lead, Robiquity
We had already made RPA free with the release of the UiPath Community Edition in 2016. It opened the gates for virtually any individual developer or small professional team to try our technology and put it to good use. There are now 500 people daily downloading the UiPath Community Edition all around the world.
Just love the fact that @UiPath offers a no holds barred, free to use community edition. Not long before it'll have the widest developer community and become the market leader in #RPA . Also, the UiPath Academy is dope! Cannot believe they offer it for free.

— Jerome 🕺🏻 (@JeromePRajan) January 14, 2018
Most of these people go on the UiPath Community Forum to ask questions, publish what they produce and share thoughts. This is how the best of RPA is spread. This is how the best of everything gets the darwinian favor.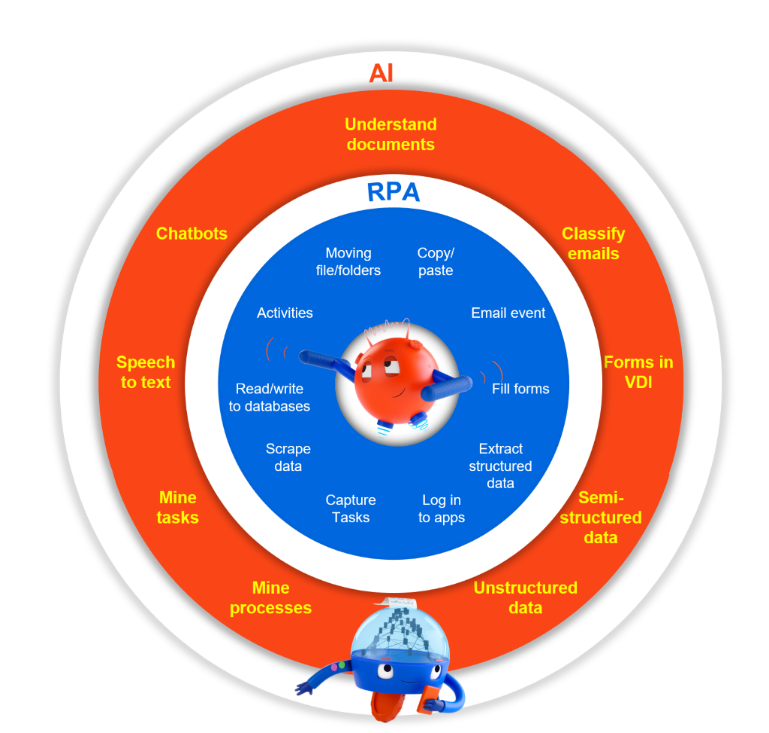 We were the first to make RPA widely accessible, what was missing now was a way to turn all that fun into, well, serious fun. So in April last year we launched the UiPath Academy. For the RPA world, this became the first educational program openly offering training and certification.
Major reason we chose @UiPath was the free training academy, open documentation and trial version. No one else offered this and it took all the guesswork out of 'will this work for us'Other suppliers seemed stuck in 'Enterprise software' mindset. https://t.co/Z4MaOvbMnu

— Bob Peers 🤖 (@bobpeers) March 30, 2018 
The decision to launch the Academy couldn't have proven timelier. One week in, more than 2000 people had already enrolled.
+ 72.000 currently enrolled online
Developers from 163 countries
The UiPath Academy provides UiPath-specific and RPA role-specific trainings through theoretical and practical exercises that draw on real-life implementation scenarios. The trainings are delivered partially on-line, where they are self-led, and partially on-site, under direct guidance of a personal RPA instructor.
Amazed! The Academy serves as a prodigious RPA repository. Excited as it provides all basic amenities at no costs that are essential for a rookie in this technology. Funniest excitement was clearing up the final exam in level 1 foundation training, which has only 3 attempts. Dominic Arul Collins, Programmer Analyst, Cognizant
Six e-learning courses available in English and Japanese
Video tutorials subtitled in six languages
290 classroom trainings & 30 webinars delivered to date
Most customers and individual developers love the self-led, online courses. They're a great way to learn everything one step at a time, progressing without rush. Students interact with UiPath experts in bi-weekly FAQ sessions and participate in themed webinars.
The UiPath Academy and online courses have helped us speed up the learning internally and have extended our product knowledge faster than considering instructor-based courses. This was at no cost and at the time the learning was convenient to us. We especially encourage the Foundation course to be taken internally by everyone to quickly get to know the product and technology. Dušan Oravský, Head of Robotics Operation Center, Covestro

Some customers, however, show greater interest in the instructor led courses. They have always appreciated the very personal service, and we've always liked to be able to offer it. So much so that last year we decided to bring our partners closer in this endeavor and introduced the Official Training Partner Program.
The training partners contribute their consulting and implementation expertise to offer our trainings to client organizations globally. They are excellent enablers for customer success, helping to deliver on the promise of faster RPA implementation. Each partner is selected after a thorough assessment of capabilities and then trained to become an accredited UiPath Training Partner.
The network currently includes EY Romania, Roboyo, Symphony, SMFL Capital, Machina Automation, and Robiquity.
"We have trained more than 300 people mainly in the roles of Business Analyst, RPA Developers and RPA Infrastructure Engineers." Sven Manutiu, Managing Director Roboyo GMBH
We will extend the program to more regions and languages while enabling our partners with deeper knowledge of the UiPath product, its licensing, differentiators, and roadmap to ready them for end-to-end customer missions. 
"Initially we see the majority of demand for RPA Business Analyst and RPA Developer training; however mid-term we envision the requirement for training needed to build out truly scalable RPA Center of Excellence to be the main focus" Fred Grover, UiPath Technical Lead, Robiquity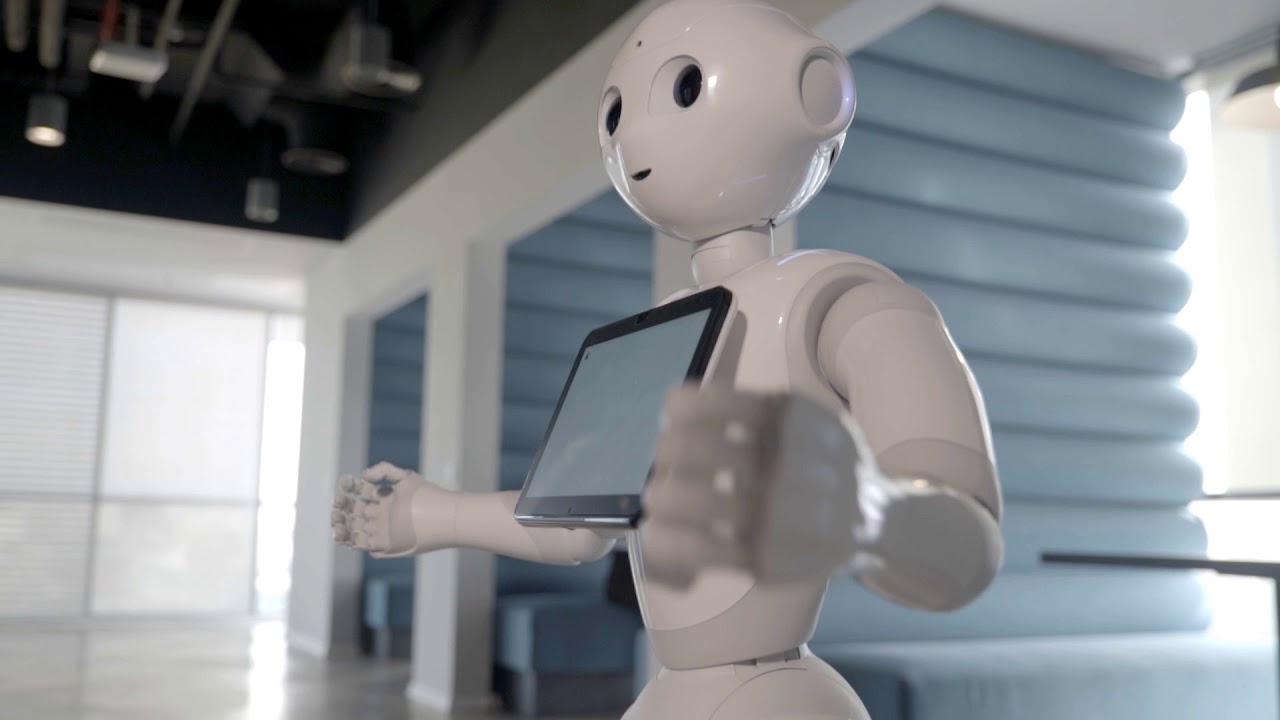 Since inception one year ago, the UiPath Academy has gradually evolved into an ample learning and accreditation program that plans  to cover all the roles needed for a self-sustaining RPA program, from RPA developers and business analysts to high-level infrastructure engineers, implementation managers, and more.
Some of these job roles never existed before. They represent a new breed of career options that RPA is introducing into the workforce. LinkedIn reverberates daily with callouts pleading for RPA experts to join NOW. 

Sooner than you might expect, we will publish new self-led, role specific training online for RPA Business Analysts and Solution Architects, along with courses on RPA Awareness, Implementation Methodology and Infrastructure.
In my personal opinion, in 5 years, the RPA platform that will win will be the RPA platform with the most developers able to create client value. To me, the approach that UiPath is taking to this issue is very encouraging because it enables someone with development experience, but no UiPath experience to familiarize themselves and get close to the point where they can actually begin working on customer projects. Shaun Dawson, AVP, Global Leader of IPA Center of Excellence, Cognizant
Back in the day, when we were laying the foundation for UiPath, we knew we wanted to play an open game. We were wagering on the belief that ideas are not necessarily driven from the top down. They can flow bottom-up and are often better, just as open software is better because anyone can find mistakes in it and improve it.
Growing with the community of UiPath users has taught us a great deal. This proves that we have not been wrong in our approach. We are now the most widely used RPA product in the world. Everything we've learned we aim to put into bettering ourselves fast.
"The reason we were so excited about partnering with UiPath, and the reason we believe you have grown so quickly to become one of the market leaders is the agility and passion in which your company improves and grows your technology platform." Fred Grover, UiPath Technical Lead, Robiquity

A big thank you to all the great developers, customers and partners who are as eager as us to take things further.
Here's to RPA becoming mainstream and POP!
Meet the artbots. It seems that UiPath #RPA is really inspiring for our users. How to draw with UiPath:➊ https://t.co/ditWFtra0h➋ https://t.co/DZN4p1gDkT➌ https://t.co/ikNXC00s2j pic.twitter.com/7uyFq2vedC

— UiPath (@UiPath) April 16, 2018