Coenraad van der Poel, UiPath's Chief Revenue Officer for the Americas, will be present at the OPEX Week Business Transformation World Summit Summer in San Diego, from the 21st to the 23rd of August 2017. He will tackle the topic of "Maximizing business results from Robotic Process Automation: Exploring the best approach" in a session that will take place on the 22nd of August at 1 PM.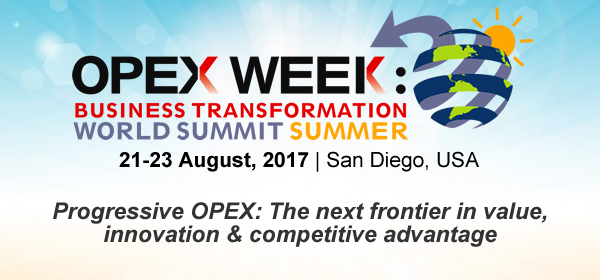 More than 300 business transformation and process excellence professionals from major global and US companies activating in financial services, retail, healthcare, manufacturing will attend the conference. They will have the opportunity to listen to 60 speakers and panelists that will touch upon some of the following topics:
Next generation automation and technology

Best practices to innovate

Business architecture

Change management

Customer-centricity and the link between OPEX and CX

Business intelligence and analytics

and much more
You will also have the chance to attend the conference's "Healthcare Track", and find out more about new market-specific opportunities in dedicated sessions.
Don't miss out and
register
for the conference.
---