Avison Young is proud to deliver the real estate experience of the future and support its clients with an advanced tech stack. More tech means more data, and Avison Young looks to the UiPath Business Automation Platform to ensure their technology can scale so their team can do what they do best.
Business intelligence is a key part of how Avison Young delivers premium services to their clients' global real estate portfolios. Their integrated talent realizes the full potential of real estate by using its data intelligence and advance analytics platforms that provide insight for competitive advantage. The incorporation of innovative technology keeps them at the top of their industry, and helps them can create healthy, productive workplaces for employees, cities that are centers for prosperity for their citizens, and built spaces and places that create a net benefit to the economy, the environment, and the community.
Avison Young always looks for ways to expand their footprint and enhance the service they deliver to their clients. They found UiPath to establish the low-code integrations they needed.
Free from labor, empowered by data
Avison Young has been at the forefront of cutting-edge technology tools that streamline processes for their real estate professionals and provide real-time data and analytics for their clients. Chief among these is the firm's data-based analytics platform, AVANT by Avison Young. AVANT makes cities (and thus real estate) more transparent, accessible and understandable, allowing clients to make more informed, efficient and strategic decisions and realize the full potential of their real estate – be it from the investor, developer, occupier, or public sector side .
Most data scientists will tell you how the data always shows up messy. This was the problem Dave Sawdey, the Global Leader of Portfolio Analytics and Business Intelligence at Avison Young, wanted to answer. "How do I get our data scientists consistent, clean, and timely data as quickly as possible?"
Commercial real estate is a treasure trove of data with endless potential, but only if it is adequately managed. From area comparisons, square footage rates, occupancy, and even employment rates of a particular area, numerous factors go into making a real estate decision.
How do I get our data scientists consistent, clean, and timely data as quickly as possible?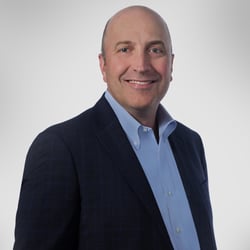 Given all the data used to power AVANT and the firm, Avison Young had a challenge: loose estimates paint a story about how data scientists can spend upwards of 80% of their time just cleaning and preparing data. All before they can use it to start getting the answers clients need. Sawdey wanted a way to ensure "our data scientists are spending their time doing data exploration, thinking about algorithms, about correlations into other products we use."
Sawdey didn't want to see a team of talented people spend their days doing data entry. So he asked: "How do I use a robot to do what a person would consider 'mindless' work?"
With low-code solutions from UiPath, bots routinely pull data from sources via an API. The bots "clean" the data, and then import it into Snowflake-the company's preferred data warehouse. Automation freed the data and BI teams to spend time visualising data in Tableau and finding valuable stories about their client's real estate portfolios. Instead of worrying about the quality of data going into the warehouse.
The 360 client view
The golden ticket for high-performing businesses is to anticipate your customers' needs long before they realize they need them. Avison Young uses UiPath enterprise automation platform to help them build a complete, 360-degree view of their clients and offer them insights into their portfolio no one else can.
Beyond the buildings they manage or the amount of vacant square feet there might be available globally, data-driven, holistic insights were key to how an Avison Young sales person expanded the business with a client. "We want to help clients find something they didn't know about their portfolio in a very analytical way," says Sawdey.
"We want to think about how real estate drives employee satisfaction. Things like employee productivity, collaboration, creativity, innovation," Sawdey says. Unique insight requires integrating more diverse data sets on a larger scale. A labor-intensive task that required something a little different for each data source Avison Young tapped into.
The UiPath Platform features automated and manned bots that support the entirety of Avison Young's tech stack. Allowing them to bring in an array of essential real estate data from new and unique sources. These sources include geographic maps of coffee shops, parking availability, air quality measurements, and bicycle infrastructure. Any dataset could be cleanly and automatically integrated into the data warehouse.
RPA lets me get to the data wherever it is at.

Dave Sawdey · Global Leader of Portfolio Analytics and Business Intelligence, Avison Young
A bot to empower every employee
Avison Young is proudly powered by people. As such, they have always tried to equip their top talent with the top technology solutions available to deliver an unrivaled customer experience. In today's market, this means up-to-date analytics and automated reporting.
With robots running behind the scenes across the company—from back office administration, data collection, and finance—employees spend more time adding value instead of repeating tasks.
"My blue sky is to get robots to pull in data sets—traditional real estate data blended with real estate adjacent data - and determine how to use this to get our clients to think about real estate beyond it being a cost," says Sawdey.
Getting clients to see this way means being able to provide context-specific reporting and content at a moment's notice. Sales people run predictive analysis reports for clients and prospects to help everyone involved—from sales to clients—make data-driven decisions more efficiently. UiPath data sourcing automation means these reports require a low-code approach for an automated, client-specific output.
My blue sky is to get robots to pull in data sets and blend with traditional real estate data, and determine how to use this data to get our clients to think about their real estate beyond it being a cost of their business.

Dave Sawdey · Global Leader of Portfolio Analytics and Business Intelligence, Avison Young
What's next? Well, the long-term vision is a bot to power every employee. From the back office administrative work to the C-suite, Avison Young is looking to a future where UiPath robots free all staff of rote and repetitive tasks so they can focus on what is important: increasing value to their clients.
I wanted a way to make sure our data scientists are spending their time doing data exploration, thinking about algorithms, about correlations into other products we use.

Dave Sawdey · Global Leader of Portfolio Analytics and Business Intelligence, Avison Young