Every day, 1.2 million people rely on Bristol Water for clean, fresh drinking water. Innovation has—and always will be—at the heart of the small business, kick-started by some of the Victorian era's greatest scientific and business minds. In the modern age, this is reflected in its use of robotic process automation (RPA), from experimental beginnings to enterprise-wide implementation.
We rarely consider how important water is to modern society. We turn on the tap and expect it to run. Yet just a few generations ago, the lack of clean water in the United Kingdom's Victorian cities was causing a public health disaster, in part leading to an average life expectancy in Bristol of just 29—10 years less than the surrounding area.
The Bristol Water Works company, the precursor to Bristol Water, was formed by an Act of Parliament and began the enormous engineering challenge of providing clean water to every part of the city. This kicked off the business' 175-year history of innovation—a focus that remains just as strong today.
"As highly regulated organizations that are the sole providers of water in their areas, all water companies need to ensure that their customers receive the best possible service at the lowest possible cost," says Chris Thomas, Head of Business Improvement and Innovation, Bristol Water. This calls for constant development.
"We're always looking for ways to become more efficient, very often driven by the adoption of digital technologies." This is why Bristol Water embarked on its RPA journey in 2017. "We were aware of RPA from early on but had a unique challenge. At the time, most uses of the software were in large enterprises where the same processes happen at scale across the business. We're different, with small teams that cover a multitude of different processes," Thomas continues.  
As a result, creating a business case for wide-scale use of automation wasn't simple. "We couldn't put a plan to the Executive about robots undertaking manual tasks within a large call center, for example," explains Thomas. To overcome this, he and his team had to think differently.  
"UiPath offered a simple attended robot at an affordable rate. This allowed us to play with it and get to grips with the technology. Furthermore, we knew the UiPath Academy would allow us to train staff for free. In contrast, accreditation with other RPA vendors would have been prohibitive. As we grew, UiPath partner Tquila Automation worked with us to scale a sustainable center of excellence or a CoE as it's known."
The first robots
They began with two initial automations. The first helped with processing business invoices. The water market recently changed, with the introduction of water retailers that sell to commercial buyers on behalf of businesses such as Bristol Water. A new process was needed to manage these payments.
There were initially around six retailers and it took about nine hours to process the related invoices each month," says Thomas. "We used a robot and cut the time to two to three hours a month which crucially offered resilience. There are now approximately 20 retailers yet the robot handles everything without any increase to those two to three hours of manual effort. It has allowed us to scale without additional cost."
We used a robot and cut the time to 2-3 hours a month which crucially offered resilience. There are now approximately 20 retailers yet the robot handles everything without any increase to those 2 or 3 hours of manual effort. It has allowed us to scale without any additonal cost.

Chris Thomas • Head of Business Improvement and Innovation, Bristol Water
The second robot helped with General Data Protection Regulation (GDPR) compliance. The business needed to identify and delete large amounts of data it no longer needed. "This was a repetitive task that would have taken a contractor about six months to do, with lots of oversight. We built a robot in a day and it completed the task in weeks."
Ramping up
With the scene set, Thomas could take RPA from a test-and-learn phase to being "enterprise fit" as he says. "With these use cases behind us, we were able to introduce the concept of RPA to more staff and the exec team."
"We produced a video of a staff member racing a robot to perform the same routine tasks. Of course, the difference in speed was staggering which clearly demonstrated RPA's capabilities to the leadership team. As for the staff, they were delighted to have their most monotonous activities removed," Thomas explains. "Consequently, people wanted to know more and even started coming up with names for the bots."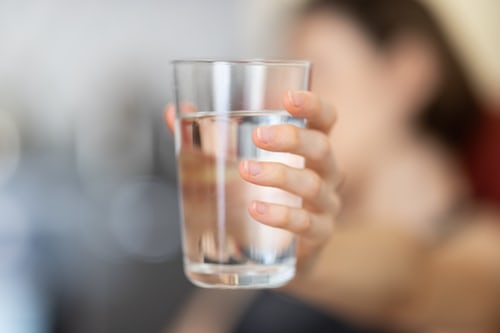 With staff and leaders on board, a pipeline of RPA ideas wasn't far behind. "People came to us with lots of great suggestions, which allowed us to begin building an RPA CoE." This sets the strategy, operating model, and framework for success so that automation can be used effectively across the business, rather than on an ad hoc basis.
At this point, Bristol Water also called upon Tquila Automation to provide a managed service to operate, support, and run the robots created by the CoE. In this way, the business benefits from the perfect blend of in-house and outsourced expertise to make RPA a success.
Bristol Water now has five robots running 14 processes across the business. By the end of 2021, this is expected to be 20. "Some undertake the usual type of work that you'd expect RPA to help with. This includes swivel-chair data entry where robots take information from one system and integrate it with another. However, there are some more interesting examples," Thomas enthuses.
These include operationally critical activities such as setting up water sampling schedules for staff and collecting information and permits ahead of groundworks. Digging up roads to fix pipes requires a lot of information about what is in the soil around a main, such as an electric cable or a telephone line. Robots collate this to avoid damaging other utilities before any shovels hit the ground.
Hard numbers
To date, the robots have taken on tasks equivalent to the time of six full-time staff, freeing people across the business to focus on higher-value work. In invoicing alone, bots have slashed the workload and are expected to soon be handling 70 to 80 percent of the 18,000 invoices the firm receives every year. Furthermore, staff appreciate and are growing in understanding of how to work alongside and interact with robots.
In the future, Bristol Water aims to expand the technical capability of the CoE. With support of Tquila Automation, they are looking into using more machine learning and extending the use of apps to help build the interface between humans and robots throughout the business, all while maintaining the current 14 processes.
When asked what advice he would offer to other water companies considering RPA, Thomas says, "Just get started. Experiment, play, and then grow organically." He believes as a small business a low-cost, bottom-up approach helps to build everything required for a strong business case, facilitating a path for initial organic growth.
However, he cautions that this shouldn't be at the expense of a clear strategic vision that can be followed once a team is up and running. He also says that to rapidly deploy RPA, an organization's RPA capability should make the most of the internal change team's insight into what processes are working or not across the business.
It's clear that in the modern age, Bristol Water has made the best use of its 175-year history of innovation, taking it from reservoirs to robots. It's shown that organizations of any size can make use of RPA.
People came to us with lots of great suggestions, which allowed us to begin building a RPA CoE. As for the staff, they were delighted to have their most monotonous activities removed.

Chris Thomas • Head of Business Improvement and Innovation, Bristol Water