The beer company with one of the most famous brand slogans in the world relies on a highly innovative approach for intelligent automation to drive business outcomes worldwide.
No one understands a business better than the people who daily work within it. But, how do you exploit that fact to drive business outcomes at a worldwide brand like Carlsberg? The answer for the Danish brewer was to introduce an innovative approach to intelligent automation based around empowering business units and supporting citizen developers. Ask Anders Falk Frandsen, Engagement Manager with the Carlsberg Intelligent Automation (CIA) at Carlsberg, about intelligent automation and he'll tell you it's about business outcomes and not automation. In fact, he's clear the company doesn't talk about delivering automation but value to the business. Intelligent automation is often defined as the combination of robotic process automation (RPA) with artificial intelligence (AI). In Carlsberg's world, intelligent automation involves a range of components that can be brought together and integrated in the best way possible to meet that business need.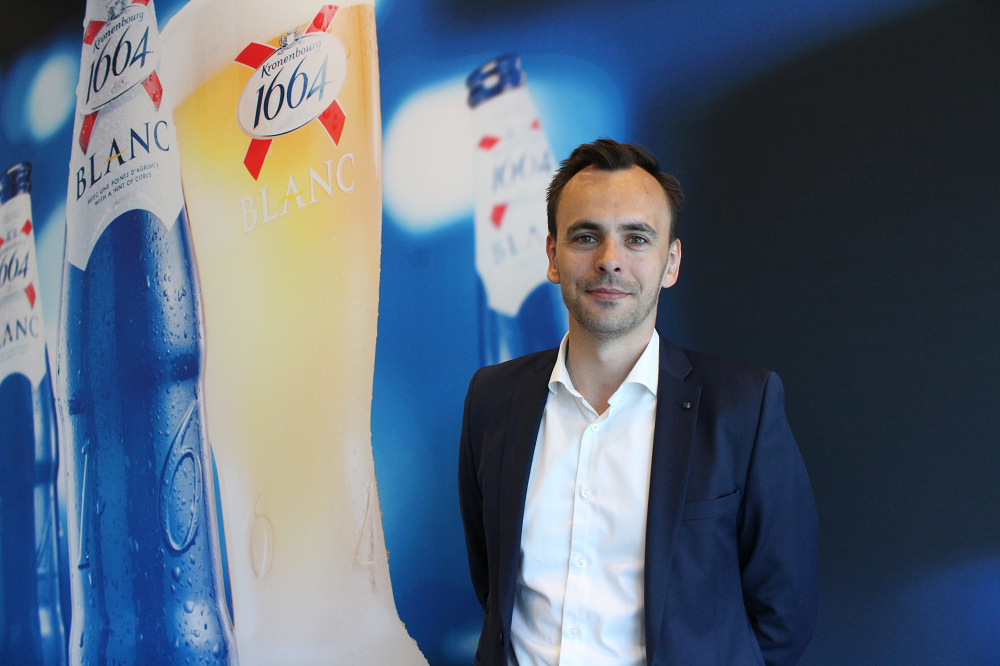 For us, intelligent automation is about bringing efficiency in any shape or form to the business. Getting rid of zero-value activities. If that's through RPA, machine learning, power apps, workflow platforms, or whatever, we couldn't care less. We're concerned only with the business outcomes, not the methods for achieving those outcomes.

Anders Falk Frandsen • Engagement Manager, Carlsberg Intelligent Automation (CIA) at Carlsberg
From automating processes to creating products
So what does this concept of intelligent automation mean in practice?
Like most organizations, Carlsberg began its automation journey by addressing the 'low hanging fruit'—those small tasks or workflows that deliver a good deal of value when automated. But, the company soon realized there was far greater potential in automating key business processes end to end. From the outset, the CIA saw that it would take a comprehensive toolkit if it were to achieve this type of automation. For each specific automation, it needed to be able to combine and seamlessly integrate several different types of automation solutions together. UiPath provided the perfect RPA component for this toolkit. Frandsen says: "RPA does exactly doing what you or I do—only without the errors. Our rule of thumb is if you can train someone to do the activity within a few weeks then it can be automated."
What makes UiPath great is its ability to integrate with anything if you set it up correctly. So it forms an integral part of our automations, handling those zero-value activities.

Anders Falk Frandsen • Engagement Manager, Carlsberg Intelligent Automation (CIA) at Carlsberg
Order management became one of the first processes to which Carlsberg applied this intelligent automation approach. It studied every step within the order management process and looked at the combination of technologies needed to address each specific stage – such as receiving an order, sending an acknowledgment, raising a ticket in ServiceNow, updating the enterprise resource planning (ERP) system, etc. It then used an agile development methodology to bring numerous automation technologies together to deliver the final automation solution. However, the innovation was only getting started as the CIA team took it to its logical conclusion and productized the automation.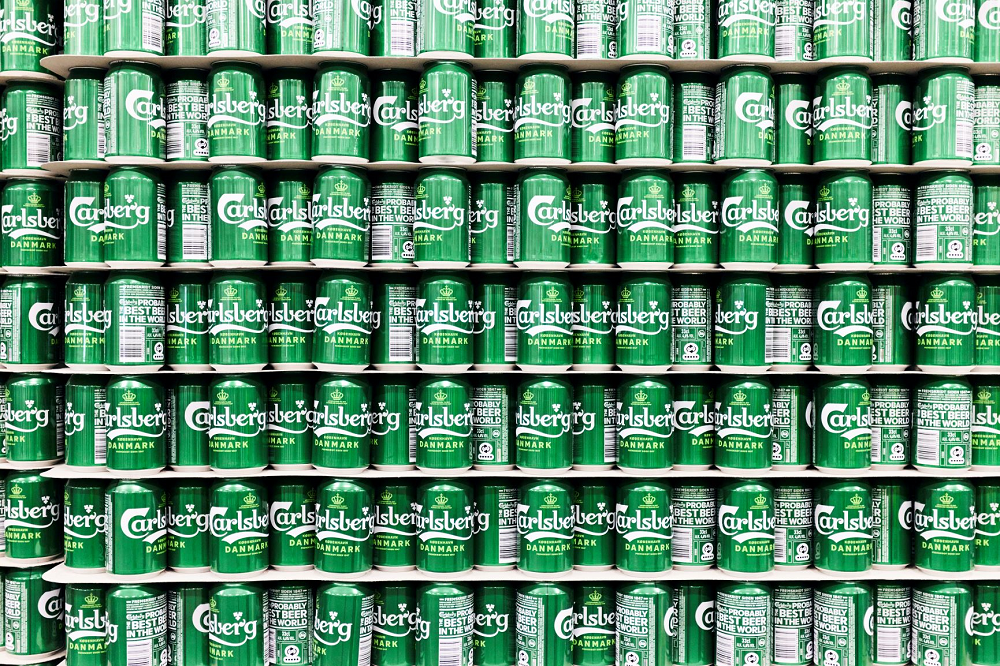 "Our automation program was formed in the Western European region and the order management product was one of the first we developed. By productizing the automation, we've been able to go to other markets or regions with a discreet and proven solution, making it fast and easy for them to customize it a little to their own business requirements. It has been an incredibly productive and successful way to spread automation through the organization."
To date, the order management product has been rolled out into four other markets with more underway and the CIA team has created another 20 similar automation products.
From 'nerdy process experts' to entrepreneurial automation evangelists
"Our automation team has been going roughly three and a half years," says Frandsen. "And, in that time, we've gone from being the nerdy process experts over in the corner to its own department with a start-up mentality."
The CIA has evolved to act like its own business whose job is not just to identify and create the automation products but also to go out and sell those products to the different business units and regions. In this way, the team can develop conversations with internal customers that change their thinking towards an 'automation first' approach.
Frandsen explains: "We recently were involved in a 'record to report' end-to-end program for our group chief financial officer (CFO) with a focus on the Western European region. It has received some very good responses since being delivered and the business is seeing tangible benefits from the product. It allowed us to have excellent conversations with local market CFOs who understood what the product could do for them. And the CFO community are now our biggest customers and champions."
Introducing the federated model of intelligent automation
Selling to the business units, markets, and regions is only a small part of the plan. A much larger part of the CIA strategy is to introduce a federated automation model that empowers and encourages those entities to take control of their own automations—supported by the central CIA team.
Pivotal in realizing this strategy is the training and development of citizen developers from within the Carlsberg staff.
This strategy starts from a simple understanding. It's the people who are closest to the process that understand it best. The CIA team set out to equip the business with the right tools with the right understanding of automation—backed by the right governance—to begin to identify the best processes, understand how to capture the business benefit, and, most importantly, develop the automations themselves. Not end-to-end process automation like the CIA's products but small automations, created using UiPath tools among many, that can help remove those zero-value activities from the day-to-day tasks of individuals. The power, as Frandsen explains, comes from the scalability of small automations when hundreds or thousands of people across a worldwide organization like Carlsberg are doing very similar things. He says: "We've created a framework to help citizen developers succeed. We give them training and support, we show them our ways of working, and our governance. In return, they're giving us insights into their part of the business that we would normally not be aware of."
But the magic comes when someone in Sweden, for example, says that they've created this automation to solve this problem, and many others from across the organization get very excited because that's a problem they have every day. We're helping to bring people together to make everyone's life better.

Anders Falk Frandsen • Engagement Manager, Carlsberg Intelligent Automation (CIA) at Carlsberg
Releasing the power of UiPath Automation Hub
The question for Carlsberg became how to identify the best processes to automate, how to build and manage the pipeline, and how to provide citizen developers with a central tool where they could collaborate and share their automations. The answer seemed to be UiPath Automation Hub. But, initially, the CIA team was reticent. The team understood that the tool offered great potential in giving people an easy-to-use dashboard to showcase the benefits created through the automation process. But it didn't fit with Carlsberg's automation strategy. While Automation Hub was great at identifying, assessing, and managing RPA-based automations, it was not designed for the application of multiple tools to an automation project.
Working with Carlsberg, UiPath modified Automation Hub so that it also supported the detailed assessment and benefits templates and key performance indicators (KPIs) of other automation options such as workflows systems of integrated business process management (IBPM) platforms. Frandsen is impressed by the results: "Automation Hub is a tool to structure our ways of working around the right initial idea. It provides us with visibility into where the ideas are coming from and the business need so we have much greater control of the assessment and implementation phases."
"We're now working towards it as our central repository of automations and ideas so that process owners and citizen developers can always go in and take a look at what automations are available, which are currently being developed, and how delivered automations are performing."
Building a platform for the future
Automation Hub is set to become a major integrated component within the Carlsberg Intelligent Automation platform that the company is currently developing. The platform is being designed to be a one-stop shop for everything automation within Carlsberg. It will allow staff and, perhaps, customers worldwide to access to the platform to gain insight into how automation and processes are performing.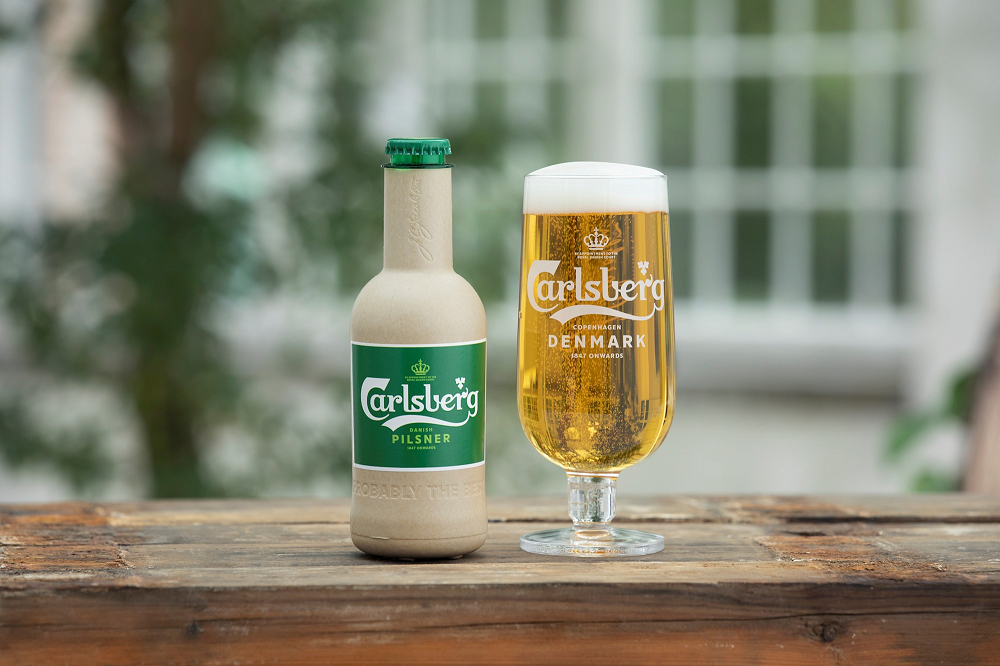 Frandsen believes that the CIA platform will help embed and develop an automation first mindset throughout the organization that will encourage business units to take ownership of their own programs and release the creativity of the people working within those organizations.
The potential for automation is virtually limitless and there's still plenty more to come, as automation is still in its infancy. It feels like we're currently crawling but we'll be running pretty soon. The industry is supplying us with better and better tools that will allow us to do more—like empowering citizen developers—to achieve things we haven't even imagined today.

Anders Falk Frandsen • Engagement Manager, Carlsberg Intelligent Automation (CIA) at Carlsberg
Key Benefits
Carlsberg 'productizes' the automation of end-to-end business processes

The company takes a holistic approach to automation based on a toolkit of integrated solutions

UiPath provides the RPA component, easily integrating with any other solution or system

UiPath empowers citizen developers across the organization to help deliver its federated automation model

Automation Hub allows the company to identify, assess, and manage automations across the organization

Automation Hub allows Carlsberg to showcase assessment and benefits KPIs for RPA and its other automation options