Focusing on delivering value for money and innovation to customers, Ignitis Group deploys process automation to drive operational and cost efficiencies.
In a sector as competitive as utilities, companies look towards innovation and customer service to differentiate and build loyalty. The strategy at the Ignitis Group is to increase business efficiency while lowering operating expenditure (OPEX) so results can be passed to the customer. So, how do two different RPA Centers of Excellence (CoEs) in two different parts of the Group work together to help make this happen?
Daiva Galvanauskaite-Medvedeva is the Head of Automation at the RPA CoE for the Ignitis Group shared service center. The center is responsible for delivering a wide range of business functions—finance, IT, HR, procurement, legal, etc—across the group. Justina Kasiuleviciute is Head of RPA at the CoE for ESO, the energy distribution arm of the group. They interact and together they're responsible for automating some 260 processes in around two and a half years. Today, they estimate they are, on average, delivering more than one new automation per RPA developer per month.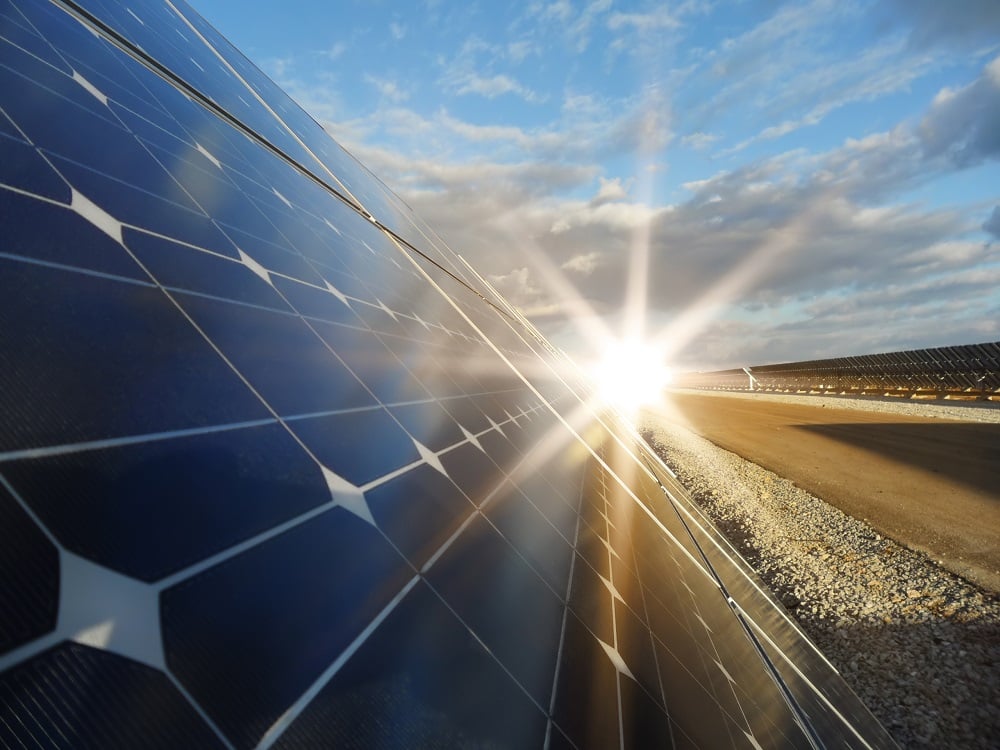 How did this come about, what are the benefits and what is the secret to their success?
Start with OPEX, move to value for money
The Group had introduced the LEAN approach to system delivery and saw that robotic process automation (RPA) offered potential to further drive business efficiency that would continue to reduce its costs and decrease operating expenditure. Beyond the OPEX benefits, internal process efficiency translates to better service to customers.
Efficient processes have an impact on our customers. It means that we are more responsive and can serve our customers more quickly. As our mission is to supply energy to everyone who needs it, it's really important that we're continually oriented to saving money and improving services for our customers.

Daiva Galvanauskaite-Medvedeva • Head of Automation, Ignitis Group
So, how does automating internal business processes improve customer service for the Ignitis Group?
Taking the pressure out of case management
When the Group created a pilot project around a simple accounting process, it discovered that the ideal process for automation was one that was repetitive, standardized, and with high volumes. Luckily, there were plenty of those across the Group!
Justina points to a process for handling email enquiries from customers, common to both CoEs, as a great example of how automating that type of process brings real benefit to both the customer and the employee. Customers are emailing queries 24 hours a day that go into a shared mailbox. These queries can cover any subject to do with the operations of that business function. These mails must be checked, the relevant information extracted, and then routed to the right people to deal with the specific query.
Across the Group, there are over 25,000 customer emails every month. When the process was handled manually, it would take around two minutes per mail. The robot now does this in seconds. The result for the employee is over 800 hours brought back every month, freeing them from manual tasks to handle more value-added activities. It also improves customer service.
By making our systems quicker, we're able to respond better to our customers. Queries come in at all hours and rather than someone input them first thing in the morning a robot makes sure they are already in the system and can be answered straightaway. It's a win-win for everyone.

Justina Kasiuleviciute • Head of RPA, Ignitis Group
Daiva notes that RPA is currently bringing back over 16,000 hours each month across the Group. And the success of automation has created another benefit: User engagement.
Daiva states: "People like the robots. Once they have experience of working with them, they understand what it is the automation can do for them. If we take the email automation, staff keep suggesting new ideas how to improve this process and improve this robot. So, we're add additional steps into that process, like searching for the user code in another system according to the sender's email address, to make things better."
Building speed and agility
One of the major benefits of RPA for the Ignitis Group has been to be able to create automations quickly to meet the requirements of a constantly changing business environment. The organization must react to new regulatory requirements and meet timelines for new legislation. For example, the largest process automated at ESO saw the company have to register over 435,000 'protection zones' around their electricity distribution equipment within two years. This involved sending detailed information to several private companies and government departments.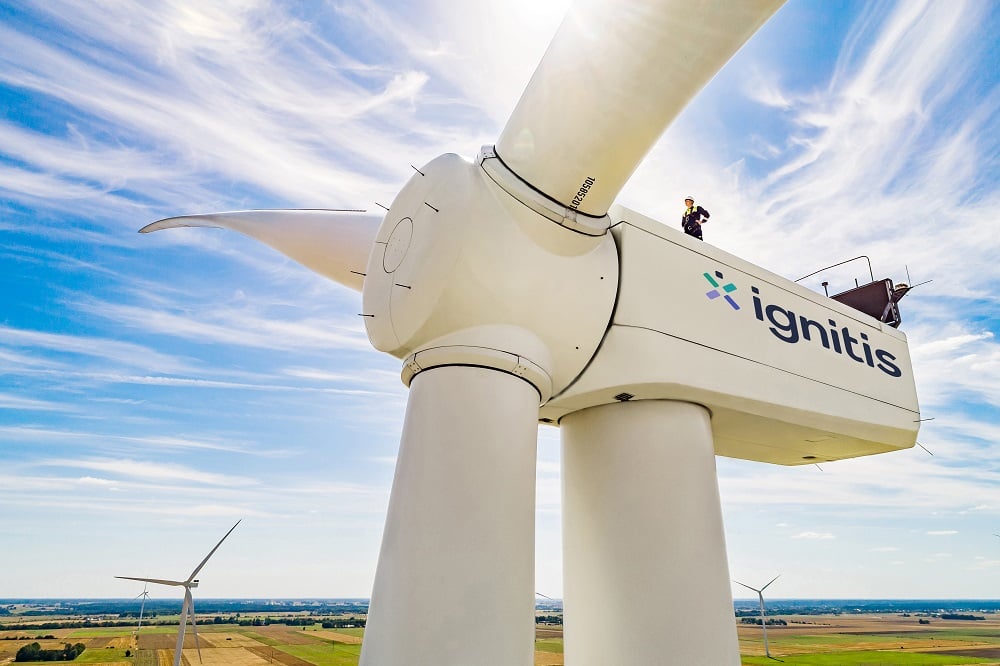 Justina estimates that it would have taken up to 19 new employees to complete this task on schedule. They'd need to be hired and trained. Within a month, the company could design and deliver a robot to handle the task to meet the deadline.
A winning partnership
The RPA program at the Ignitis Group began in 2017 with the CoE for the shared service center established in 2018 and in ESO the year later. Both CoEs set out to bring all design and development in-house, so spent time building governance and training developers. The CoEs benefit from economies of scale by purchasing from a single procurement policy and sharing UiPath Orchestrator to manage all automation across the Group.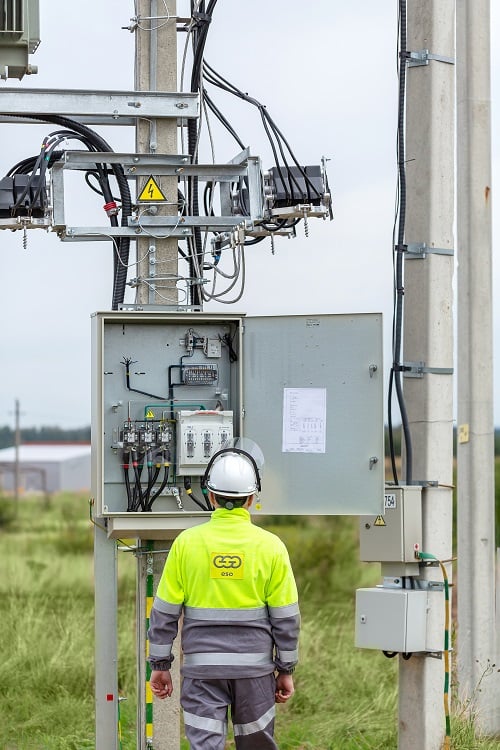 However, this is a working partnership. "We have two different CoEs but we've worked hard to make sure everything's aligned. The ethos is to share ideas, share code where appropriate, and, most importantly, to share best practice," says Daiva.
Partnering so closely allows CoEs to benefit from high-density robots. This uses Orchestrator to maximize the space available on robots that can be applied across several automations. This enables the Group to save on licenses and optimize server space.
This is a great advantage of UiPath because we have a lot of processes and high-density robots save us a lot of time and costs internally. We currently have 16 robot licenses serving our 260 automations.

Daiva Galvanauskaite-Medvedeva • Head of Automation, Ignitis Group
A bright future
The energy sector is increasingly driven by innovation—from smart meters in the home to drones inspecting remote infrastructure—and the CoEs believe innovation is key to driving automation forward in the Group. Both have begun to look towards Intelligent Automation, combining RPA with AI and machine learning, as well as 'human in the loop' approaches to automate more of their processes end-to-end.
UiPath is continually bringing out new technologies to allow us to get more from our automation programs. The great thing is being able to experiment with new software so that we can see what works, scale quickly and achieve the type of results we've seen.

Justina Kasiuleviciute • Head of RPA, Ignitis Group
With a healthy pipeline of ideas in pace and more coming from employees every day in an industry that's constantly changing, business efficiency and reduced, OPEX relies on automating those automatable processes.