To respond flexibly to the rapidly changing market environment, LG Uplus focuses on innovating labor productivity and business, and is finding a solution in robot process automation (RPA). LG Uplus is currently using the UiPath Platform to improve its business process with citizen developer model.
LG Uplus leading a new RPA development environment with 'Citizen Developer' Model
The Innovation Team in Network Division aims to discover innovation tasks and introduce them to business to improve the business efficiency of its members. Why did this team adopt the UiPath Platform? "We chose UiPath because it is structured to allow even beginners to use it with ease and it also provides quick technical support" said Senior Manager Lee Seong-doo from Innovation Team in Network Division, LG Uplus.
We considered other RPA products as well but decided that they are difficult to use unless you are a professional RPA developer. On the contrary, UiPath's RPA development tool features an easy to understand, intuitive UI and allows users to easily bring and use frequently used functions so that it is advantageous in terms of training and deployment as well as development. In conclusion, we made the right choice.

Lee Seong-doo • Senior Manager, LG U+
Lee chose an RPA product based on how easy it is to use because LG Uplus is implementing a citizen developer model where it develops RPA in-house. Usually, a company that introduces RPA selects tasks internally and outsources its development to external IT experts. This model, however, requires large costs and much time due to security and communication issues. In addition, as RPA development is usually implemented simultaneously with other projects, the timeline could be prolonged if it is pushed back on the priority list.
As such, the Network Innovation Team decided to develop RPA in-house rather than outsourcing it. By doing so, they can discover and develop services the working-level staff need and apply them to the field quickly and respond relatively flexibly to budget or communication issues
"UiPath RPA is an easy-to-use development tool. Besides, UiPath offers very useful training and technical support. It provides training sessions to citizen developers on a regular basis, and we are also constantly carrying out events, such as an RPA Hackathon with UiPath to improve the skills of our RPA staff." Lee said.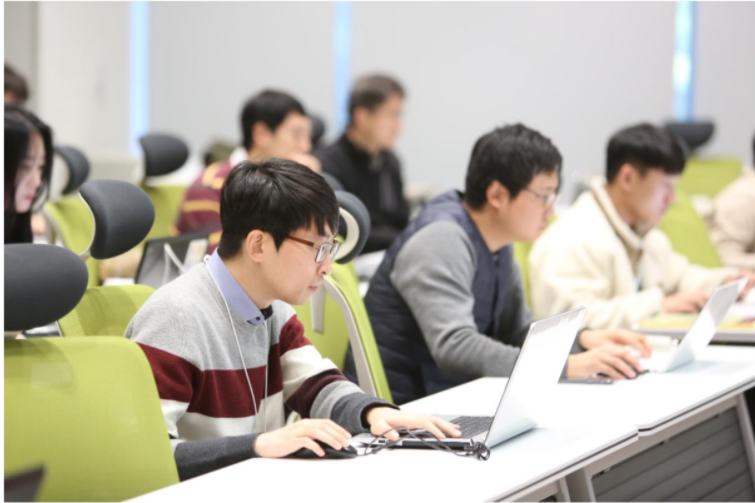 Despite a strong backlash in the early stages, it is the road we must take
The key tasks in the process of automation led by citizen developers should basically be easy to develop for our developers. But we also need continuous training and efforts to attract their attention. As RPA replaces manual work with automation, we need to ease concerns about 'my job can disappear and my position can be threatened'. "In the early stages, we attended many presentations about introducing RPA and also received criticism from time to time. Two years after introducing UiPath, however, the mood has changed as we have already developed as many as 160 tasks and seen many cases that have proven to improve business processes. Now, they are cooperative in developing tasks and provide many inquiries and feedback regarding business automation. They voluntarily suggest using RPA for routine work", he said.
With RPA, businesses can reduce the workload of their individual employees and also improve labor productivity as well as human error or cost issues. It's also efficient in the long term as automated tasks can be conducted continuously.
Currently, LG Uplus runs close to 160 RPA tasks in the Network Division alone, and about 300 tasks across the company. According to its report, the company saved about 70,000 hours a year from 2018 to date.
UiPath is a useful platform that offers more than just automating repeated routine work. It also happens to be very meaningful as it reduces the simple workloads of many people and lets them focus on more value-added business activities." He further added, "We will strive to make RPA an integral part of our business automation solution and spread it

Lee Seong-doo • Senior Manager, LG U+