Doing more with less was an initial goal for RPA in Skanska. The company soon realized that automation also helped improve process design and reduce business risk.
Implementing a new ERP system can put pressure on resources. For construction giant Skanska, it proved the catalyst for the adoption of robotic process automation (RPA). Working with UiPath, the company has been able to increase efficiency and productivity by automating time-consuming and repetitive processes. That was only the first of the benefits gained from its automation journey.
Working on massive construction projects worldwide, Skanska has always been at the forefront of technology. Today, it's leading the way in adopting new disruptive technologies such as the internet of things (IoT), artificial intelligence (AI), and digital twins across its business operations. RPA seemed a natural fit to bring this type of digital transformation to its administrative processes.
Improving invoice processing
The automation journey at Skanska began within its Shared Service center in 2017. After adopting a new ERP system, there were new processes that needed to be embedded into daily work practices and a very limited resource to make this happen. The company realized that RPA offered the opportunity to improve these processes while removing many of the mundane, error-prone tasks that the center's staff had to complete.
Skanska established a proof of concept (PoC) around automating its customer invoicing process. It didn't go as smoothly as hoped as it soon became apparent that the process selected was very complex, with many steps and rules.
However, Christel Skoog, RPA Lead at Skanska, believes the learning was extremely important and laid the foundation for the future success of RPA in the company: "It took some time but we learned a lot about what works and what doesn't by tackling a complex process."
We saw how humans and robots interact within a process and we found that, often, by tackling the simple tasks first then you can deliver 80% of the value quickly without needing to automate a process end-to-end.

Christel Skoog • RPA Lead, Skanska
This philosophy of automating small tasks within a process enabled Skanska to quickly begin to automate more processes. By tackling a number of small tasks together, the company found it could quickly deliver the efficiency and cost improvements it was seeking. The capacity of robots to handle a huge number of tasks and checks meant processes were completed faster and customer service improved.
RPA is a powerful tool for automation and optimization of processes, both back-end and front-end, and when used in a smart way, taking into consideration all factors and constrains, it can provide huge benefits to any financial organization. The robots support us to be able to focus even more on our customers. The time that the robots have freed up has also enabled even better control and quality in the services we perform.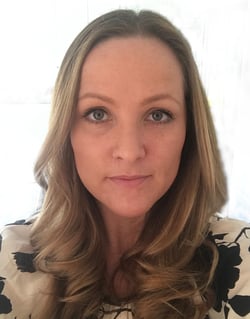 In 2018, the company introduced a new 'digital colleague' called Bob, into its Shared Service center. Today, the robot is responsible for handling many of the tasks involved in customer invoice handling and processing, payments, reminders and the management of accounting journals. In most cases, Bob works alongside the staff, taking care of the processing and only alerting someone when they need to take action. It's also helping to automate the approvals. Christel estimates that it took one person to produce customer invoices at Skanska, which Bob now handles.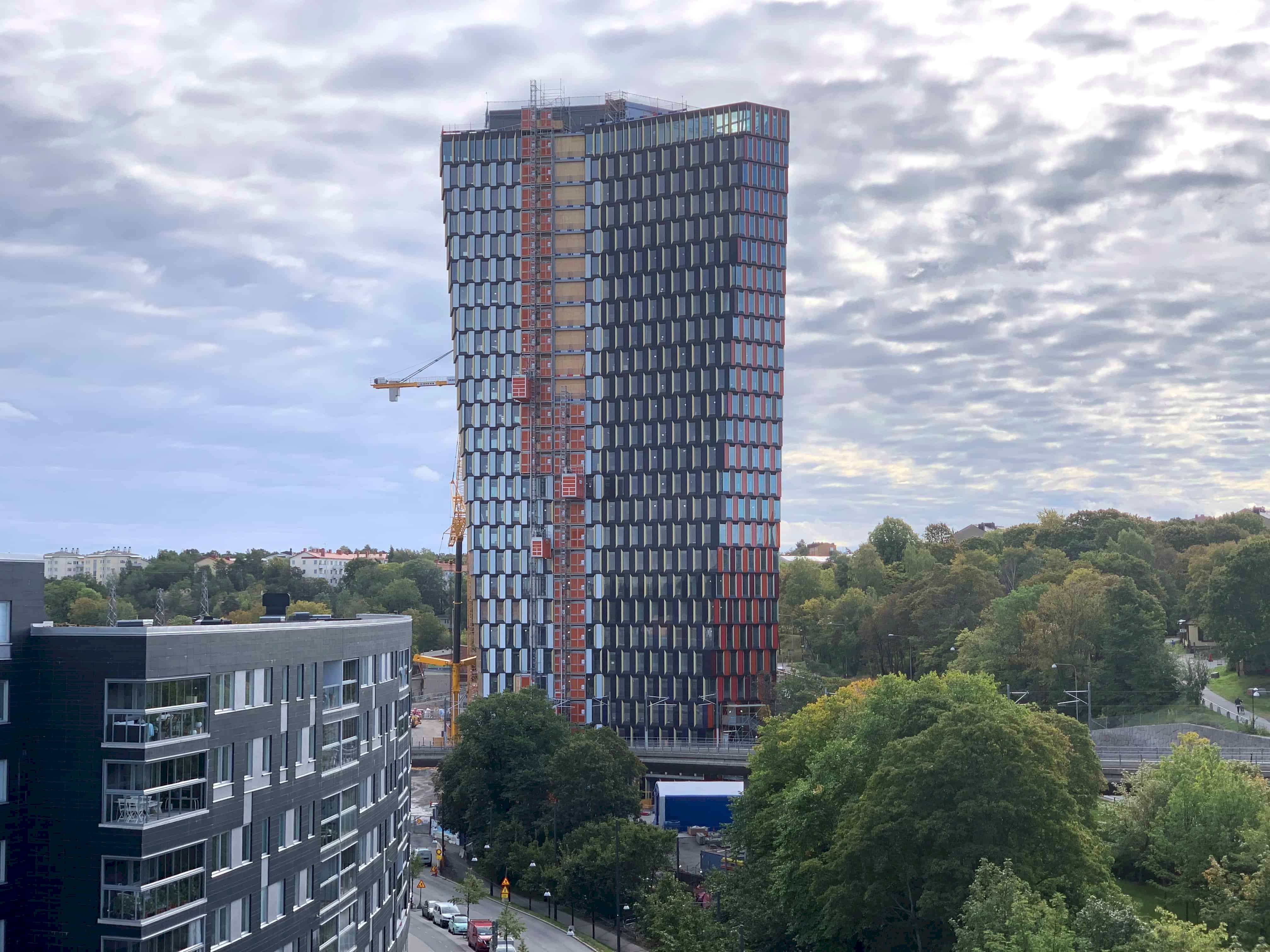 Building the center of excellence
The success of RPA within the Shared Service center led to a great deal of interest across the business. The result was that the automation capability was moved into a center of excellence within the IT department to serve the entire company. As well as centralizing the RPA resource, it also allowed the company to ensure that it was selecting the correct processes and that automations could be continually improved to enhance performance and reduce maintenance requirements.
Christel explains: "We saw a great benefit from moving into the Centre of Excellence, especially in the maintenance of automations. We were able to concentrate on improving process design and performance and delivering better service. Previously, we lost one day a week or maybe more in maintenance each month. Now, it only takes 30 minutes."
Another success factor to improve process design was to appoint a 'buddy' for each specific business process, who is responsible for working with the digital colleague when the automated process is in production. This is a person who usually works in that process and will be the closest colleague to the robot. Their role is to work towards achieving continuous improvements and to make sure that the automation always does exactly what the business needs, right then. The buddy is often also involved already from the beginning when analyzing the process alongside the business analyst to guarantee high-quality automations that facilitate business adoption.
The result is that since 2017, Skanska has been able to automate 35 processes accounting for over 10,000 hours returned to the business every year.
Transforming HR
Human resources is one of the most advanced users of RPA within Skanska. Managing HR, time and payroll administration at Skanska is a large and complex task. Involving many companies and business rules there is a massive amount of data to process so automation has been extremely successful at streamlining and speeding the complex administrative processes that are often time-consuming and subject to significant time pressure, such as payroll processing.
Since 2018, the HR department has continuously automated processes with RPA with the assistance of a digital colleague called HRobin. The time saved has been impressive. For example, the first process automated was to quality assure and control vast amounts of payment data sent from the payroll system to the ERP. Previously, this took one employee a week to check the millions of transactions every month. Today, the robot takes five minutes each day to handle the task.
Speed and efficiency aren't the only benefit as Christel explains: "Getting payroll payments correct with all variations is essential so, previously, we had many manual controls to guarantee everything was correct. Now, the robot takes care of all these checks and controls. This eliminates human error and lowers our business risk."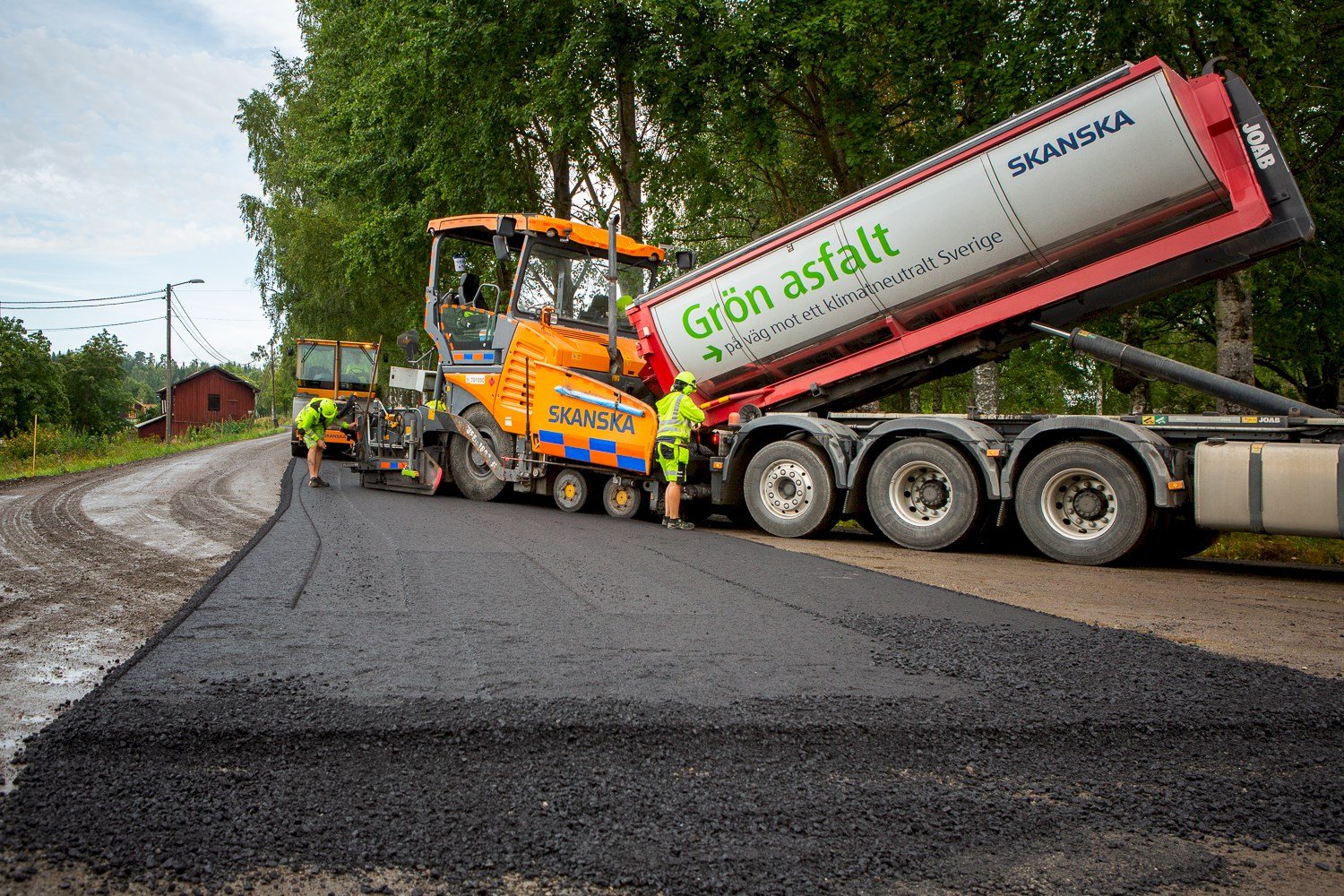 Reducing business risk 
Christel emphasizes this ability to minimize risk:
Improving efficiency and data quality is excellent. However, a big benefit for Skanska is that we're also reducing risk.

Christel Skoog • RPA Lead, Skanska
She points to the partner project registration process as an example. When the company embarks on a new project, it has to quickly register all the suppliers and contractors that it will be working with. The company operates an open book policy with its partners, so it's essential that the information is correct. Getting this wrong will affect the profitability of the project and the supplier relationship.
Done manually, this process involves many controllers spread across many regions. There are complex tasks and a lot of data to enter and calculation to be conducted. By automating the process, Skanska has been able to remove human error while accelerating project registration. Therefore, risk is reduced as the company is confident that the information it shares with partners is correct.
A bright future
Today, the company has five robots and is beginning to look at how RPA can be combined with AI and machine learning. Christel believes they have only scratched the surface of RPA's potential.
If I had a wish list then I'd want to look to move automation into administrative tasks in our production processes. I think that there are many processes ideal for automation and I think it would help normalize RPA in our organization. People should see using robots as completely natural and IT should view RPA as just another tool in the toolbox.

Christel Skoog • RPA Lead, Skanska