Tarsus Distribution, a top IT distributor in South Africa, was struggling with a staffing shortfall on its shipping team, compounding the amount of manual data entry required of the remaining employees.
After overcoming a few challenges in the initial pilot project, Tarsus staff realized that robotic process automation (RPA) wasn't just the answer to their staffing issue—the robot deployed was also a catalyst for digital transformation and change management success.
Tarsus Distribution is the longest-standing IT distributor in Southern Africa and is responsible for supporting the shipping, logistics, and distribution of leading IT brands like HP, Lenovo, and more. However, after the internal shipping team lost four employees in the space of three years, the pressure of the staffing shortage was catching up with staff.
"The manager of the shipping department eventually came to me to say, 'Either you give me more people, or we're going to fall over," recalls Tim Proome, Tarsus Distribution supply chain executive.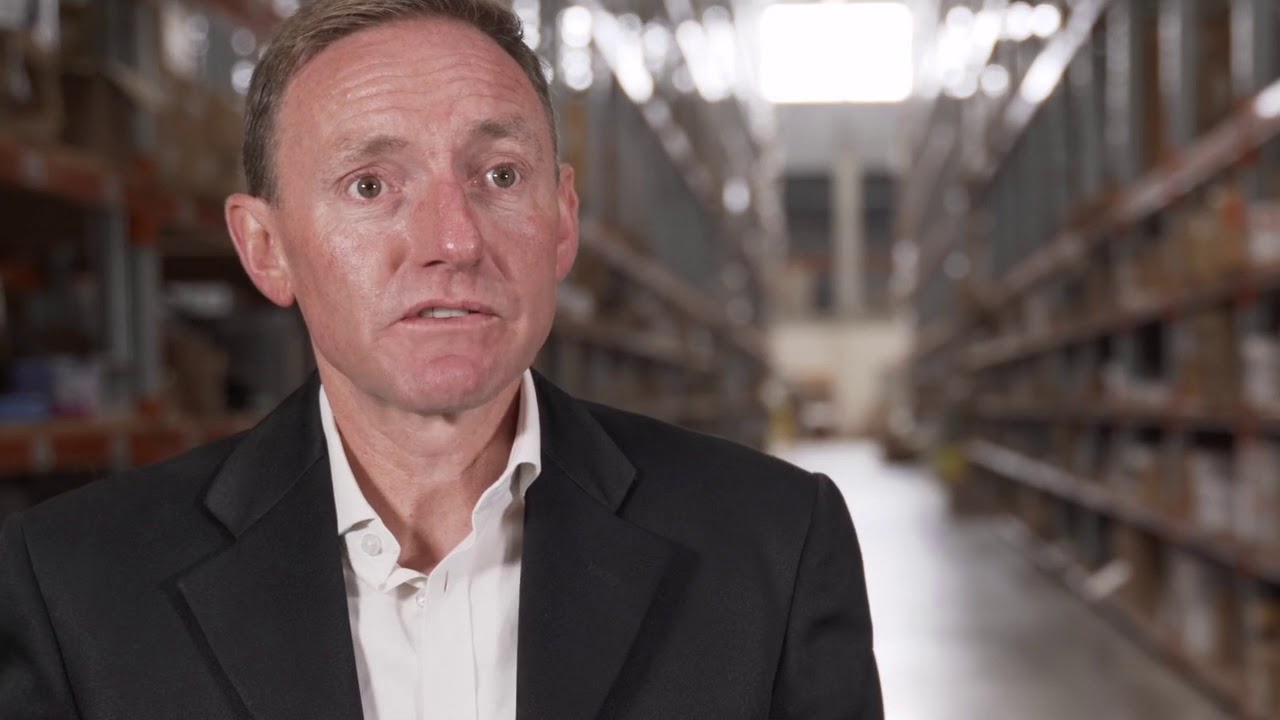 The team leader's timing was perfect, however, because Proome had recently been in contact with Tarsus' implementation partner, Xpertek. Chris Cochrane from Xpertek had introduced Proome to robotic process automation (RPA). The Tarsus team spearheaded by Proome worked with Xpertek and UiPath to deploy a robot that would help ease the pressure on the short-staffed shipping department by automating manual data entry on IT vendor invoices.
The initial pilot project involved automating data capturing and data entry for one of Tarsus' smaller vendor partners, a Japanese manufacturer of printers and toners. Unfortunately, that initial pilot did not go as smoothly as Proome had hoped, putting future RPA deployment in jeopardy.
Overcoming challenges with the pilot program
After working with Xpertek to identify the processes that would lend themselves well to automation, Proome and his team turned to UiPath to deploy its first software robot. The robot—which Proome and his team eventually named "Betsy"—was tasked with inputting data from the invoices into Tarsus' enterprise resource planning platform to support shipment visibility and tracking. However, where the team expected that the robot would be able to capture and input data from invoices into the ERP smoothly, the first few shipments that came through were failing.
"The ability of RPA is that it can talk through every shipment," Proome noted. "So it can tell you if it's failed to put this into a shipment if it's failed to put this into the ERP if it's failed to read a document. So it was always giving us this exception reporting."
The team scrambled to identify the problem. After ensuring that its process mapping was accurate, and encompassed not only the main steps of the process automated with the UiPath Platform but any exceptions as well, Proome looked to the actual invoices. He discovered that the issue wasn't with Betsy the software robot, but the format being used for the vendor invoice.
"The vendor had actually changed the structure of their purchase order and invoice," Proome explained. "[The software robot] battled to read certain information, but it had done its job. It's actually said to you, 'I've tried to process this. I can't process it because all the data isn't here.'"
You had to stay calm, you had to stay factual, and you had to stay data-driven, and that's what we did.

Tim Proome • Supply Chain Executive, Tarsus Distribution
Proome noted that despite these initial struggles, he and his team pushed forward because of his critical vision of how RPA could help Tarsus and its staff.
"You had to stay calm, you had to stay factual, and you had to stay data-driven, and that's what we did," Proome said. "Daily, we pulled data, we made educated guesses, and made changes according to that, and three months later, we were stabilized."
The journey to RPA and digital transformation: earning employee buy-in
Another challenge that Proome and his team faced with the deployment of the UiPath Robot was supporting buy-in and the necessary change management with internal staff members. After resolving issues with the initial pilot, Tarsus moved on to phase two and three of the deployments, which involved automating the data capture and data entry on more significant IT vendor accounts like HP, HPE, and Lenovo. This also involved rolling out new software robots, which the team called Betsy 2, Betsy 3, and Betsy 4.
"What was happening was, instead of talking about RPA, we were talking about robots, and it started to freak people out," Proome recalls.
Proome discovered that to bring employees on board with automation, he had to prove the software robot's worth on a case-by-case basis. Proome began having one-on-one conversations with key employees, and staff members from the same department to help demonstrate how RPA could benefit their workload.
You could almost hear the naysayers scoffing at you. You could hear them jeering and saying, 'You see? A robot can't work.' But once it started to work, it was amazing.

 Tim Proome • Supply Chain Executive, Tarsus Distribution
"There were some of us that were already in a 2030-type thought process, and other people were still in 1995, so it was an uphill struggle, and it took constant reassurance," Proome noted. "I think because people were so skeptical and because mistakes were made in the implementation of the pilot that when it fell over, you could almost hear the naysayers scoffing at you. You could hear them jeering and saying, 'You see? A robot can't work.' But once it started to work, it was amazing."
In one instance, one of the more skeptical, long-standing employees approached Proome to sing her praises for the new software robot.
"I met her, and she said to me, 'I have to tell you that Betsy was definitely not my bestie, but now Betsy is my bestie.' And I haven't forgotten that."
The result: RPA supports accuracy and compliance
One of the first real tests for Tarsus' software robots came after the holiday season. When shipping department employees returned to work following New Years, they expected an avalanche of shipments needing data capturing and entry. Overall, 1400 shipments had come in during the holiday break, which would have taken employees more than a week to process manually. To the team's joy and surprise, these thousands of shipments had already been prepared by the UiPath Robot.
"So suddenly, when I got back from leave, there were all these smiles — I could just see beaming teeth everywhere I went," Proome recalled. "People could see the value that [the software robots] add to the company, and how much work they do."
In addition to relieving internal staff members of considerable manual work, the software robots also help support Tarsus' compliance and prevent an internal audit, which the company had experienced in the past. Previously, due to a judgment error, an invoice with compliance issues was processed, resulting in a revenue services audit.
"That becomes very scary because the fines can be millions and millions and they can even threaten to take away your importer's code … it would literally close the doors on a business," Proome explained. "When we rolled out phase two and Betsy 2, they had found Betsy had actually pulled out and refused to process a shipment, and when they looked at it, it had the same issue that had caused the revenue service's audit a few years prior. So we were quite grateful to her."
The future of RPA at Tarsus: establishing a robotic operations center
Tarsus continues to build out its use of RPA and has plans to establish a robotic operations center (ROC) for its RPA processes with the help of Xpertek and UiPath. In the meantime, Proome and his team are enjoying the fruits of their RPA labor and recommend the technology to any organization with manual, time-consuming work.
"I recommend it to everybody. I think anyone who's doing mundane, Excel-driven, ERP, swivel-chair-type work put this in and allow people to continue working because you'll see that you're going to get the best value out of those people."