There's a long-established myth that robotic process automation (RPA) will replace humans in the workplace. This couldn't be further from the truth. Automations can take on tasks, but never whole jobs. In fact, for Transcom, it's helping the business retain people rather than making them redundant.
The world's best-loved brands trust Transcom to manage their customer service operations. Put simply, they provide talent and technology to manage interactions with their customers via phone, email, chat, and social media. Transcom counts 30,000 people across 80 locations globally.
Transcom's customer support agents are at the heart of everything they do, and their people are their most important assets.
A good agent experience leads to a good customer experience. In other words, if agents are supported, happy, and rewarded, they can do a great job. And if they can do a great job, they can provide the best possible service.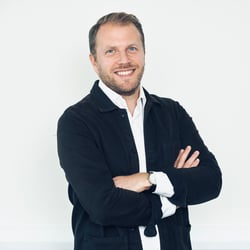 In addition, a well-cared-for staff member is less likely to leave. This is a vital factor because agent turnover rates are a constant challenge in the sector. "Getting an employee to stay for one extra month can have a huge benefit. The cost of attracting and retaining staff is very high," Westgren continues.
Using technology to help people
As a result, Transcom strives to do everything it can to make the agent experience the best possible. And RPA has become very important to that. "It all started in the back office," Westgren explains. "As a business, we're paid by clients to manage their customer experience. Anything that doesn't support that needs to be streamlined. So, we automated as much admin work as we could." This included internal reporting, human resources (HR) activities, and billing.
This provided the groundwork for the next step. "A decade ago, clients just wanted people in seats running manual processes. Today, the reality is something else. We drive digital transformation to improve their customer experience and reduce manual processes to drive efficiencies across the business."
Having already implemented RPA throughout their own business, Transcom was well-positioned to offer it to clients. "I'm lucky that we built automation into our own business," says Westgren. "We could quickly move into the front office with our agents."
For example, one of Transcom's clients is a large European utilities company. Their customer support agents call customers to provide meter readings. "The agent must input this data into an SAP system, which takes 65 clicks and needs to be done live during the call. It was a four-minute manual process," Westgren explains.
We built a robot that could perform all the steps quickly on screen as agents asked for the information. This not only cut the process time to 20 seconds but allowed the agents to focus on the customers. Instead of going silent while navigating their way through screens, staff could ask how else they could help.

Jakob Westgren • Head of Agent Experience at Transcom
The impact is four-fold and interlinked. First, the process is improved and digitized. Second, agents have a less arduous job to do. Third, the customer gets a better experience. Finally, operational cost is reduced due to speedier outcomes. Everyone wins. Most importantly, from the agent's position, they're being supported and can meet higher key performance indicators (KPIs).
Scaling automation
Since this initial implementation, Transcom has created 250 different automations across the business. When asked which stands out, Westgren considers his options for a moment before saying, "It's one we've created for a large client in the telecommunications industry in Spain. Their agents often have a lot of follow-up work from calls. This increases the time they spend on admin work before they can take the next call."
In this instance, a client calls in and asks for an action to be taken, such as changing a tariff. The agent can do this live, but once the call is finished, they must make notes on the customer's account so that other agents know the history. "We created a robot that could listen to the calls and watch what the agents were doing on screen, then create an automated set of notes," Westgren enthuses. "We can save 30 seconds per call. Considering there are 4,000 calls a day, it's a huge saving."
Overall, the business is saving about 60,000 hours a year with automation. However, Westgren is keen to point out that his focus is on using automation to improve the employee experience. Because this leads to more strategic overall rewards, such as reducing employee churn.
Agents welcoming robots
With this in mind, Westgren explains agents have welcomed robots with open arms. "They certainly don't see them as a threat," he confides. "This is because their performance is measured on things like speed, accuracy, and customer satisfaction. The robots help them on all counts."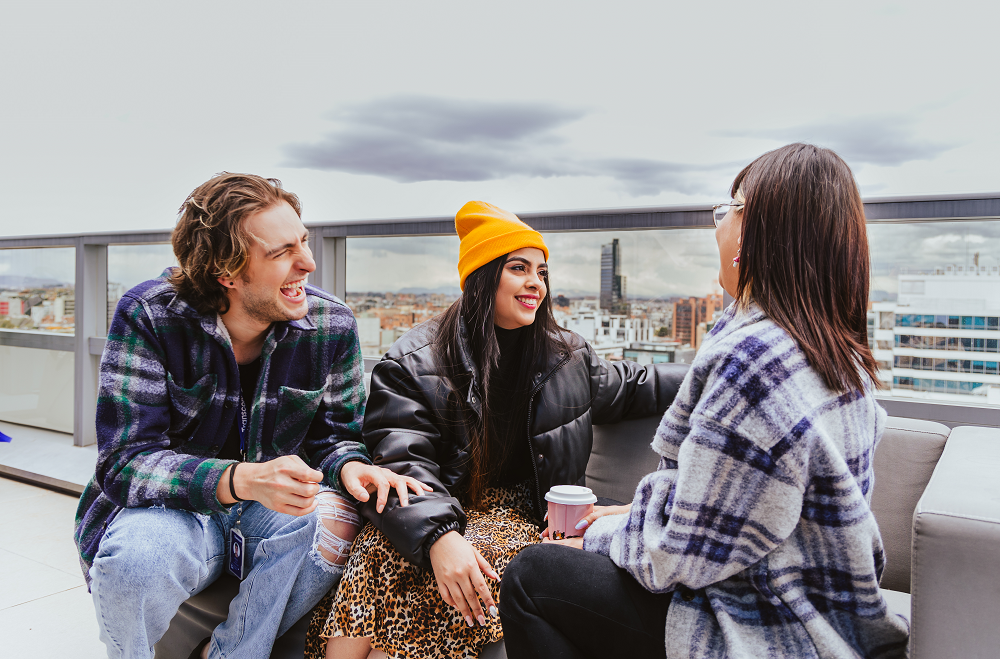 Having said that, Westgren and his team are still careful when introducing RPA. "It's all about connection," he says.
You need to get agents involved from day one and ask them what processes they would like us to automate. Introduce the robots as tools they can use to make their lives easier.

Jakob Westgren • Head of Agent Experience at Transcom
Transcom has developed videos explaining what RPA is, documents that show how robots work, and even created webinars, white papers, and extensive training materials that educate their workforce. It sounds peripheral, but putting a name to a robot can help too. "We introduced one robot as Robin, the sidekick to the caped crusader, Batman," he says. "This positions the agents as superheroes and the automations as their sidekicks."
Getting governance right
This leads to the issue of governance and managing automation in the most efficient way. "I'm strict on governance," Westgren states. "We have a center of excellence that analyzes processes to be automated."
"We don't only ask agents for ideas. Rather, we ask business leads where their problems are and then work strategically to solve them. It might be related to handling times or staff turnover. The team also looks for clusters of challenges and how they can be addressed across the business rather than working on processes one by one."
Transcom also has a guiding principle. "Always think 'automation first'. Increased volumes, complex processes, time demanding tasks? Don't start hiring more people but start thinking how automation could help instead. People can offer empathy and advice. Robots are better suited to data entry."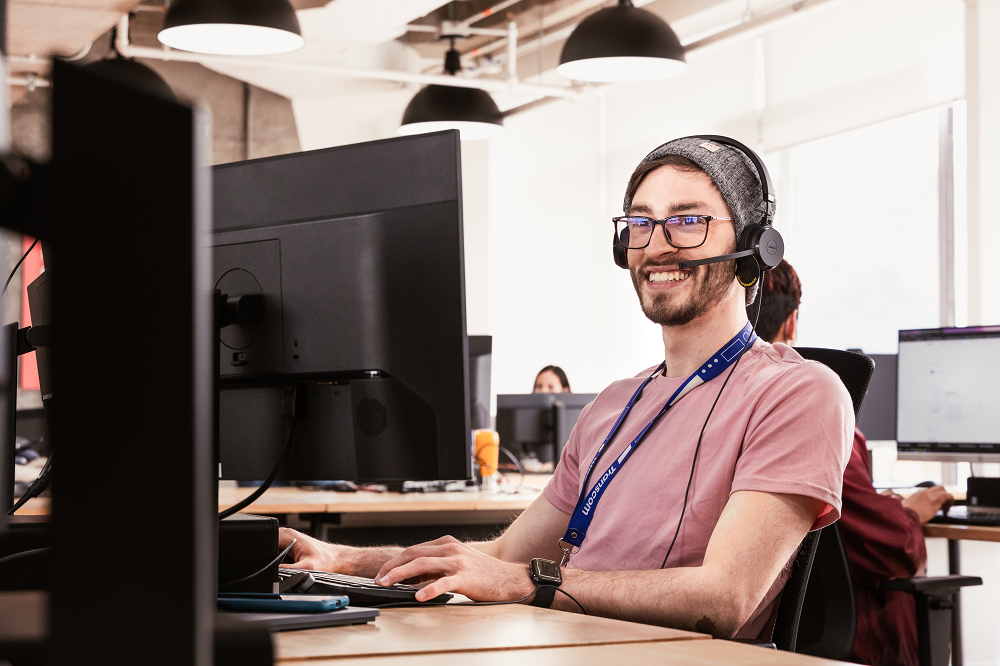 In considering these mantras, Westgren offers advice to others embarking on an RPA project. "It's important to understand that RPA isn't about the tech. It's about understanding agent and client needs and then finding solutions to business problems. There are several other aspects that need to be addressed, such as data security and governance, but all of that is typically solvable once you have a clear business target."
Start with something simple. If you have a positive experience with good outcomes at the start, you're more likely to build a strong business case for more automations. Also, make sure you align the IT department with business units. They need to work together—one side cannot drive projects like this alone.

Jakob Westgren • Head of Agent Experience at Transcom
His final piece of advice is to ensure everything is reported back to management. "Provide dashboards and update them on progress. Show how efficiency is increasing and costs are reducing. Show tangible outcomes and get their buy-in."
But the biggest outcome of all is the ability to retain staff in an industry that's notorious for high turnover. Being on the sharp end of a customer complaint, while having to undertake repetitive processes that are monitored and measured, isn't easy. Transcom recognizes that and is doing something about it.
For Transcom, a robot will never take a person's job. But it could very well retain one.