Robotic process automation (RPA) has become a strategic tool for TRYG as it focuses on the 'digital empowerment' of customers. The company has enhanced its digital experience by implementing RPA in various stages of the customer journey.
A simple and efficient digital experience is increasingly essential for insurance customers worldwide. TRYG, one of the Nordic region's largest insurers, calls this phenomenon "digital empowerment" and, in 2020, it surpassed its target of 50% for no-touch claims processing. The firm attributes its success to the combination of UiPath RPA and its new claims management system.
But the automation story at TRYG doesn't end there.
In recent years, TRYG has seen rapid growth in digital communications with its customers. It's part of the move to greater experience through speedy, efficient processes that ensure customers receive the levels of service they demand. For example, people want their insurance claims on the same day rather than waiting days or months whenever possible.
According to Gurdeep Singh, Product Manager, Artificial Intelligence & Robotics, and Manager of the TYRG's RPA Center of Excellence, same-day settlement is an innovation that the firm brought to the market, made possible by automation.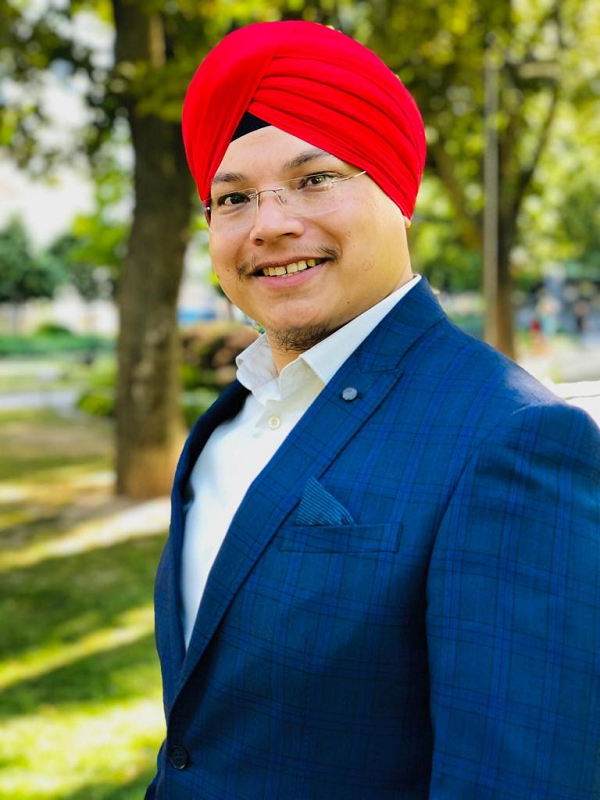 Many of our claims are low value, such as a tire change and windshield damage following simple, repeatable steps. The company saw that we could apply straight-through-processing (STP) so the entire process could be completed with no manual intervention. RPA is pivotal in helping us achieve this. And, getting paid the same day is great for customer satisfaction and enhanced customer experience.

Gurdeep Singh • Product Manager, Artificial Intelligence & Robotics, and Manager of the RPA Center of Excellence at TRYG
At the height of the Covid-19 pandemic, with all the challenges that were posed, TRYG was able to achieve an STP rate of 51% on its claims processing. This was supported by various bots that helped handlers in multiple stages of the claims handling process.
A two-pronged approach to automation
While TYRG's digital empowerment strategy is based on excellent customer experience, Gurdeep's two major goals for automaton were more rooted in operations and performance.
"Digital transformation requires speed and agility. So, one of our goals was to find an effective alternative to heavy integration-based technologies that took months and months to develop. We also wanted to arm people with the tools to drive efficiency in their jobs, by freeing capacity in the business and improving customer experience," Singh comments.
Claims processing was an ideal place to start and formed the RPA proof of concept for the company. The business area was full of high-volume, low-value, rules-based processes that could be automated to enable STP, but the company soon discovered that there could be more value in identifying and automating tasks and sub-processes than only focusing on end-to-end automation.
If you look at claims handling in its entirety then there are multiple steps and activities. Even using our agile development, it could take six to eight weeks to automate in one go. By breaking it down into smaller components—claims registration or payments, say—the sprint becomes one or two weeks. Our staff gets the functionality they need faster, and our customers receive a better service from the end date of a sprint.

Gurdeep Singh • Product Manager, Artificial Intelligence & Robotics, and Manager of the RPA Center of Excellence at TRYG
Improving processes to drive customer satisfaction
Since the initial pilot, TRYG has advanced rapidly to create a digital workforce that supports its human employees, helping improve productivity, optimize processes and workflows, and, as a result, enhance customer experience.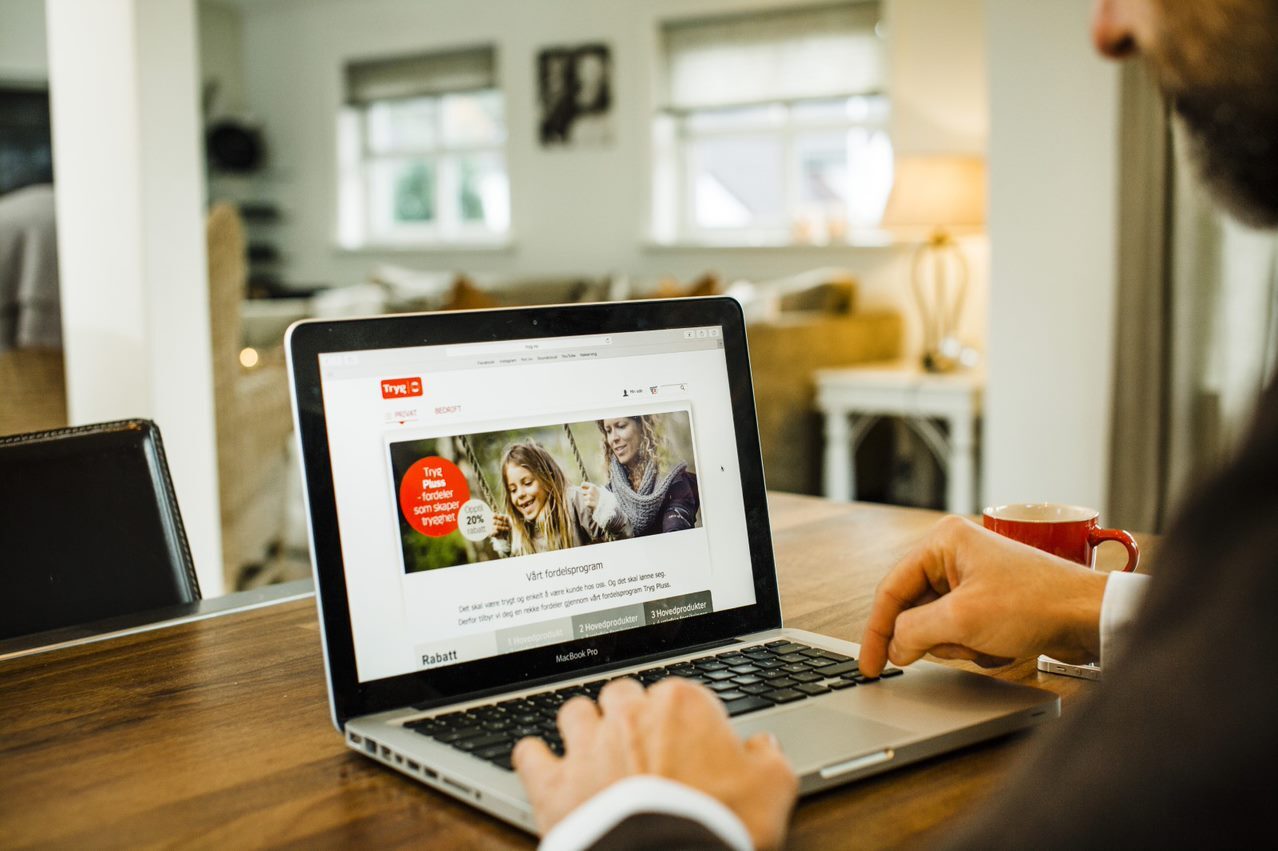 Today, Singh estimates there are 89 bots delivering automation to virtually every part of the business, handling some 750,000+ transactions every year. He highlights two areas where RPA translates into better service and satisfaction not only to customers but also to internal stakeholders and employees.
Response to customers is a metric the company uses to measure automation success, and RPA has decreased the time taken in complaints handling. After receiving the complaint, the process has been automated so the customer receives a response quickly and no complaints are missed. The result is complaints are resolved faster with happier customers.
Secondly, robots are ideal for reading through the vast quantities of documentation involved in many insurance processes.
A bot can easily read through 500 pages of policy documents to find the 10 relevant points based on pre-defined rules and logic. It's faster than a human and doesn't miss anything. The bots read through the policy documents and create a good summary for sales agents. Another bot uses the same logic to ready health documents and register customers and allocates products. This speedy and streamlined process comforted the applicant to get a response much quicker leading to increased customer satisfaction.

Gurdeep Singh • Product Manager, Artificial Intelligence & Robotics, and Manager of the RPA Center of Excellence at TRYG
As RPA has matured within TRYG, the company has seen a 66% improvement in its performance, speed to market, and responses to customers at various junctures during their lifecycle.
Reuse is key to automation success and faster ROI
The driving force behind automation maturity at TRYG is its RPA Center of Excellence. By creating the center, the company has been able to build a pipeline and prioritize automation while building central governance, management, and continuous improvement structures.
For Singh, the real power of the center is its ability to drive the re-use of automation components which can be maintained easily, similar to microservices.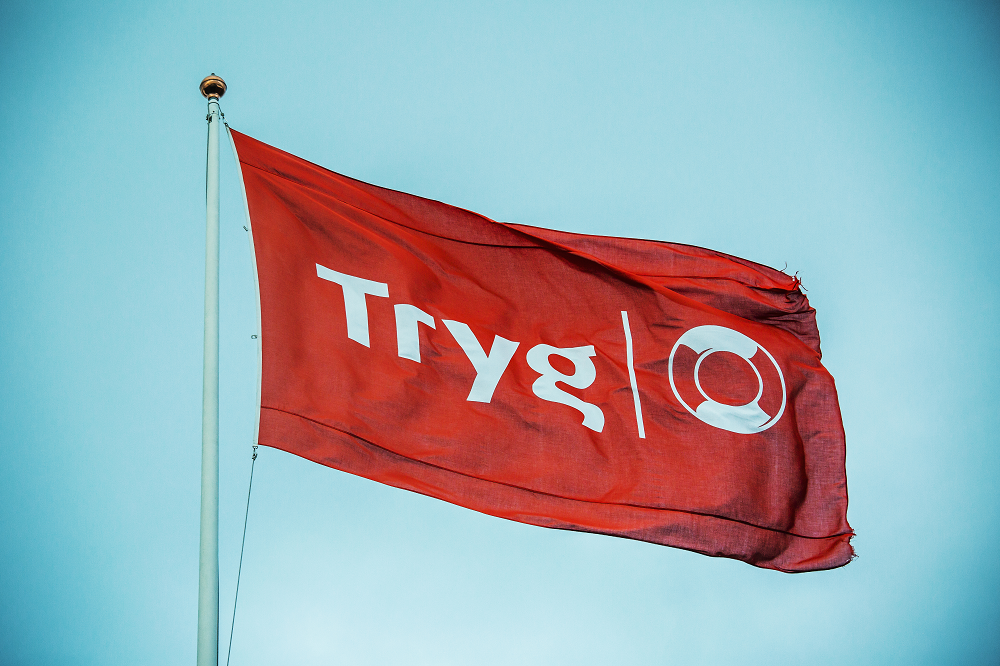 Singh states: "One of my goals for the center was to build a library of reusable components which can be democratized between various projects. Today, I believe we have around 75 reusable components. Basic elements like logging, data extraction, validations or controls are all stored in common libraries that all developers have access to."
By focusing on reusability, the automation team has been able to speed the development of bots by up to 40%. The firm's first bots took as long as 15 weeks, but new bots can now take as little as one to two weeks. Gurdeep estimates that robotic development has improved by around 50% in the last four years.
The power of process insight
The great thing about robots is that they're dumb enough to capture everything. And we're smart enough to use that data to become smarter every day. The issues and data tracked by robotics help us in optimizing the processes better than manual optimization and recording the process. Over and above if we are able to add more value with visualization with task and process mining. It arms us with the information we need to take robotics and automation to the next level.

Gurdeep Singh • Product Manager, Artificial Intelligence & Robotics, and Manager of the RPA Center of Excellence at TRYG
For Singh, Process Mining from UiPath provides a scientific approach to delivering insight into processes' performance. It helps identify potential opportunities and monitor the success of automations by capturing and displaying process data, both before and after the automation. Moreover, it helps in validating hypotheses and realizing benefits.
"We used to conduct manual 'quick scans' of a business area and suggest where automations could be used. Now, we can apply Process Mining to say 'you can automate half of your daily tasks and you'll receive a 20% productivity gain. That's based on actual data so It's very easy to convince the business and the end user that this is the right way to progress," comments Singh.
Preparing for the future
From the beginning of its automation journey, TRYG combined RPA with AI to create intelligent automations. RPA is becoming a building block for the company to introduce intelligent processing by integrating with other tools such as machine learning, text analytics, chatbots, power automation, workflows, APIs, etc. For example, the company assigns its claims to process robots with Python scripts to allow it to automatically identify the priority level of a claim. Leverage RPA as an orchestrator between APIs from different 3rd party systems or take information from workflows to act on information and feedback to the workflows for human in the loop activities.
Singh believes that with these types of RPA integration we have only scratched the surface and there is a whole iceberg of opportunities between the fragmented systems and processes we have in an organization.
"What we see with UiPath is a rapidly expanding portfolio of technologies such as Studio X or AI Fabric which allows an organization like TRYG to take automation off in different directions and deepen what's possible from automations," Singh concludes.