The explosive growth of robotic process automation (RPA) solutions is based on the success large enterprises have had with RPA in their back-office operations over the last two years, as I discussed in my other No Jitter post. Now these enterprises are focusing on RPA for front-office operations, and it's changing how they support customer interactions.
Any customer interaction can benefit from RPA, but some more than others. Screen navigation and research are two examples of tasks that can be easily automated.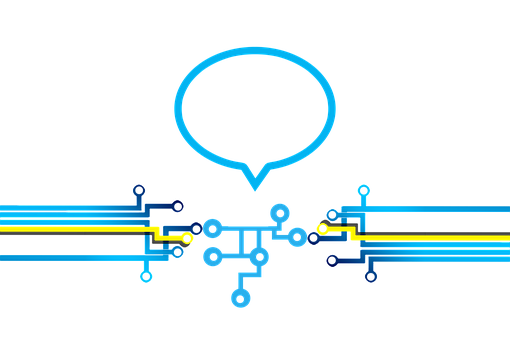 Screen navigation can account for anywhere from 20 seconds to 60 seconds of dead air during a customer interaction. How many times in the middle of a frustrating moment have you heard keys clicking and the customer service agent saying, "Hold on, my computer is slow today." This is a perfect example of where screen navigation routinely frustrates both agents and customers. RPA automates this navigation and solves for this issue.
Research during customer interactions is fairly routine. Customers expect that agents will have to look for information in order to satisfy their needs. In some cases, this research is relatively fast. However, in some situations, the work requires the customer service agent to navigate to several pages. I have one customer in the commercial banking industry that has such an issue. The process works like this:
The agent navigates to five different pages to collect necessary information, which he takes notes on -- on paper or on the desktop.

The agent calculates some values based on the information collected.

The agent analyzes the information and tells the customer what he figured out.
Alternatively, a robotic process can search each of the five pages, retrieve the relevant information, and calculate/assemble the information into a format that allows agents to solve customer issues rapidly. In its fifth release in a two-month trial with 14 agents, this robot saves between 24 and 36 seconds per call, depending on the agent. They handle 800,000 of these calls every month.
This is one of the simplest and easiest to deliver examples of robotic desktop automation, but it has nearly immediate impact on customer service operations and customer loyalty. The long-term impact of RPA within contact centers will be a reduction in agent expense, a similar reduction in customer effort, and an improvement in customer loyalty. Improvements in loyalty will lead to a reduction in marketing expenses.
The above are examples of in-call automation. Below is a framework for the types of automations that RPA can deliver to improve contact center performance and accuracy. These automation types are:
Back-Office Backlogs -- any back-office process that carries an overnight backlog is a key candidate for automation. These overnight backlogs are "boldly printed" invitations for customers to make follow-up calls the next day. Getting rid of backlogs will eliminate status interactions.
Customer Journey Analytics -- RPA solutions are optimized for gathering information from diverse systems, even systems without APIs. Once gathered, the software robot can use artificial intelligence (AI) and machine learning to evaluate the data. RPA platforms can gather customer journey information from an unlimited number of backend systems, then feed it into an AI engine to discern the contact center agent's next best action (NBA). The key limiting factor here is time. This use-case can take as little as two seconds or up to 15 seconds depending on the number of systems and response rates for those systems. Three to six seconds is the optimal target.
Launch Pad -- These are tools that give agents rapid access to automation tools. Typically, these tools take very little space in the interface. They facilitate access to the information necessary to perform the NBA as well as other automation tools in the event that NBA isn't accurate.
In-Call Navigation -- Typically, in-call navigation can consume 20 to 60 seconds. Tools that accelerate this process will significantly reduce the time necessary to support navigation to useful information or interfaces.
After-Call Work (ACW) -- ACW is typically made up of rote/repetitive tasks like copy/paste and sending confirmations. These processes represent a perfect opportunity for automation. Self-service tools can also benefit from RPA with the use of artificial Intelligence, machine learning, and natural language processing. An additional benefit of using RPA in the self-service channel is that the automation tools for agent assistance and self-service share the same code base. This makes development and management easier.
With the amount of money poring into the RPA industry, you can expect that RPA products will evolve rapidly over the next couple years. Many companies in the RPA space offer free licensing for pilot programs and free training. If you have website programming or other basic programming skills, then you have the skills needed to use several different RPA solutions.
This post was originally published on No Jitter.