Editor's note: This post was published in 2020. For up-to-date information about UiPath Apps, visit our Apps page.
Earlier this year, at our DevCon 2020 event, we announced a new low-code application development product: UiPath Apps . UiPath Apps was released for public preview in September. Since then, we have seen an immense surge in interest among users trying Apps and creating unique applications to solve new use cases. In fact, we have seen over 3,000 apps built in the last two months.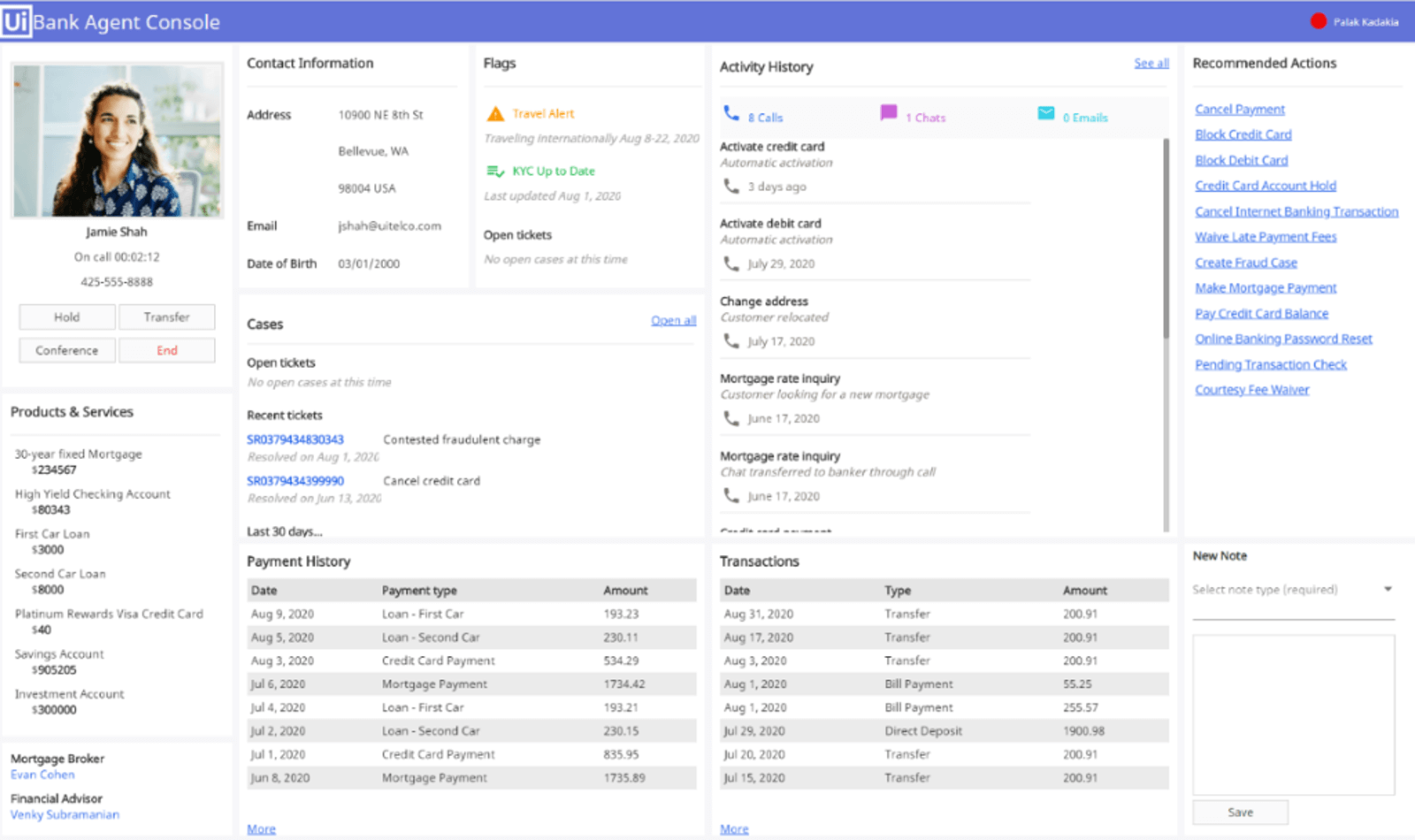 Today, we are excited to announce the general availability of UiPath Apps. If you use Apps in Automation Cloud™ for community you won't notice any difference. But Apps is now fully supported and available to purchase for our Automation Cloud for enterprise customers.
With Apps, you can build a simple data entry form or a sophisticated multi-step application that interacts with many attended and unattended automations. These automations are built on top of various cloud and on-premises applications including enterprise resource planning (ERP) and customer relationship management (CRM) tools, as well as legacy systems without APIs.
Staying true to our vision of a fully automated enterprise™, with Apps everyone can more easily access attended and unattended automations across platforms (including macOS and mobile devices). Together with UiPath Apps and UiPath Assistant, you can empower all employees to use, engage with, and benefit from automation in their daily work.
What our early adoption program customers are saying
Cleveland Clinic, one of our Early Access Program (EAP) customers, wanted to modernize the way their employees interacted with existing applications, including legacy systems.
Cleveland Clinic used UiPath Apps to build an automation powered app with a user-friendly interface and delivered on this goal. Prior to using UiPath Apps, customer service agents had to navigate and switch between different applications for patient information. The new app has helped their customer service agents save a lot of time because the patient information is pulled together for them.
After deploying and using Apps, here's what Charlie Sweeney, Assistant Director of Automation Solutions at Cleveland Clinic said:
"UiPath Apps is transforming our patient facing roles, especially our financial reps and customer service agents. Robots navigate through dozens of screens, pull data, and process transactions within our complex EMR [electronic medical record] systems and surface all patient information and customer service actions into a single app with a modern, friendly, and powerful user interface. Navigational efficiency is a big win for our customer service teams and Apps is allowing us to drive that by centralizing all patient information into a single place, saving valuable time for our caregivers and most importantly, our patients".
Adoption of Apps by our own center of excellence (CoE)
Internally, our own automation CoE has always been at the forefront of adopting the latest UiPath product capabilities for interesting and innovative use cases. The UiPath CoE has been building apps with rich interfaces to trigger unattended automations for Mac users. They have successfully deployed productivity tools such as an out-of-office application, expense report generation and accelerated the usage of automation across UiPath. But the favorite for our CoE and Operations Head is the trial license request app that salespeople can use from their mobile devices to request UiPath trial licenses for their customers. Talk about being productive on the go!
The CoE also sees tremendous potential with Apps to deliver role-tailored dashboards for different business groups, providing centralized insights from a combination of attended and unattended automations. Early next year, they plan to deploy customized dashboards built using Apps for sales, finance, and people ops teams to aggregate required data from various applications including Salesforce, NetSuite, Workday, and Slack to offer a 360-degree view of the user's reports, information, and tasks.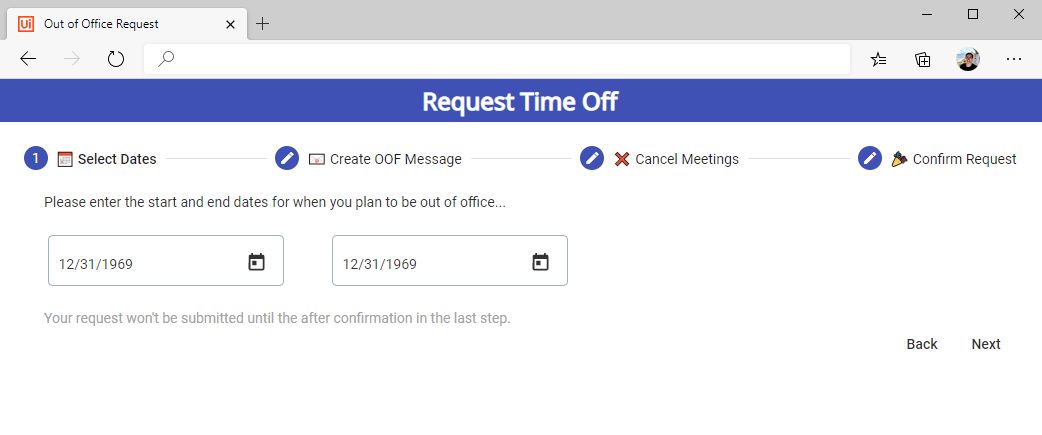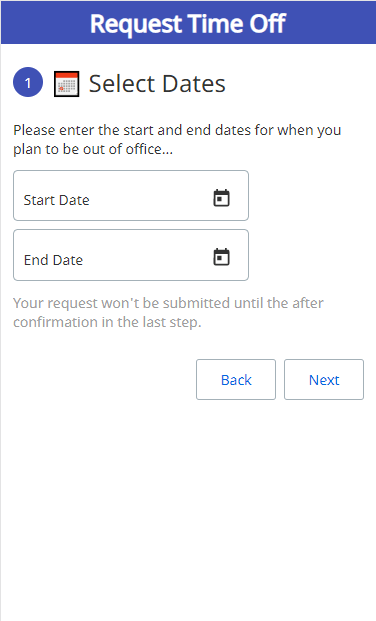 Developers are loving UiPath Apps
Apps has not just made CoE teams happy. RPA developers across our community and organization have been using Apps to easily build applications to engage with automations. Just the sheer number of apps built in the last one month speaks volumes about the ease of use and the delightful experience it offers.
UiPath Apps lifts attended/unattended automation to a new dimension by providing the ability to build unified interfaces for users to perform simple interactions that trigger complex automation processes behind the scenes to perform hard, repetitive tasks seamlessly. The easy to build, low-code, drag-and-drop App Studio enables strategic and technical users to develop their applications with ease and with minimal software development knowledge.

- Lahiru Fernando, UiPath Community MVP, Country Director (Sri Lanka) & Executive RPA Lead (Asia Region), Boundaryless Automation
"The experience that UiPath Apps bring in, with the seamless integration of existing attended and unattended automation solutions, and ease of connecting to many other third-party services through UiPath robots is compelling. I am amazed to see the power it brings to every user to simplify their day to day tasks," added Fernando.
The road ahead
This is just the beginning for UiPath Apps. We have a lot more in store for you over the coming months, including more advanced controls and improved deployment options. Today, UiPath Apps is available from Automation Cloud™. In the coming year, we will also deliver it natively on-premises. Apps is currently integrated with UiPath Studio. Additional integrations with UiPath Data Service and other UiPath products (such as UiPath Action Center, UiPath Marketplace, UiPath Orchestrator, and UiPath Assistant) are on the roadmap as well.
Are you excited to build your first automation-powered app? Here's a quick video showing you how to do that in under five minutes: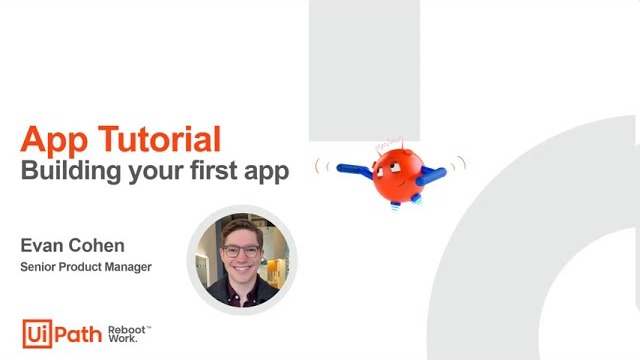 Explore more about UiPath Apps.
Have questions about Apps? Register for the Reboot Work Festival (starting tomorrow!) and drop by our virtual booth in Expertsville. Apps team members will be available to answer your questions in real time.
One final thing before we go.
December 2020 has been a busy month at UiPath. Along with Apps, today we also made available the on-premises version of the enhanced UiPath Action Center. UiPath Action Center cloud version has been available since October. Action Center now offers an all-new user interface outside of UiPath Orchestrator. It provides access to Actions and allows users to submit business data and trigger unattended robots. All the new features that were made available for the Action Center cloud version can be now be experienced on-premises.
Thanks for reading and all the feedback you provide to shape our products and approach.