Evolve the role of IT
As part of the digital transformation process, previously siloed IT functions are now integrated in the entire value-chain of the organization. They help to further transform businesses and directly impact the bottom line.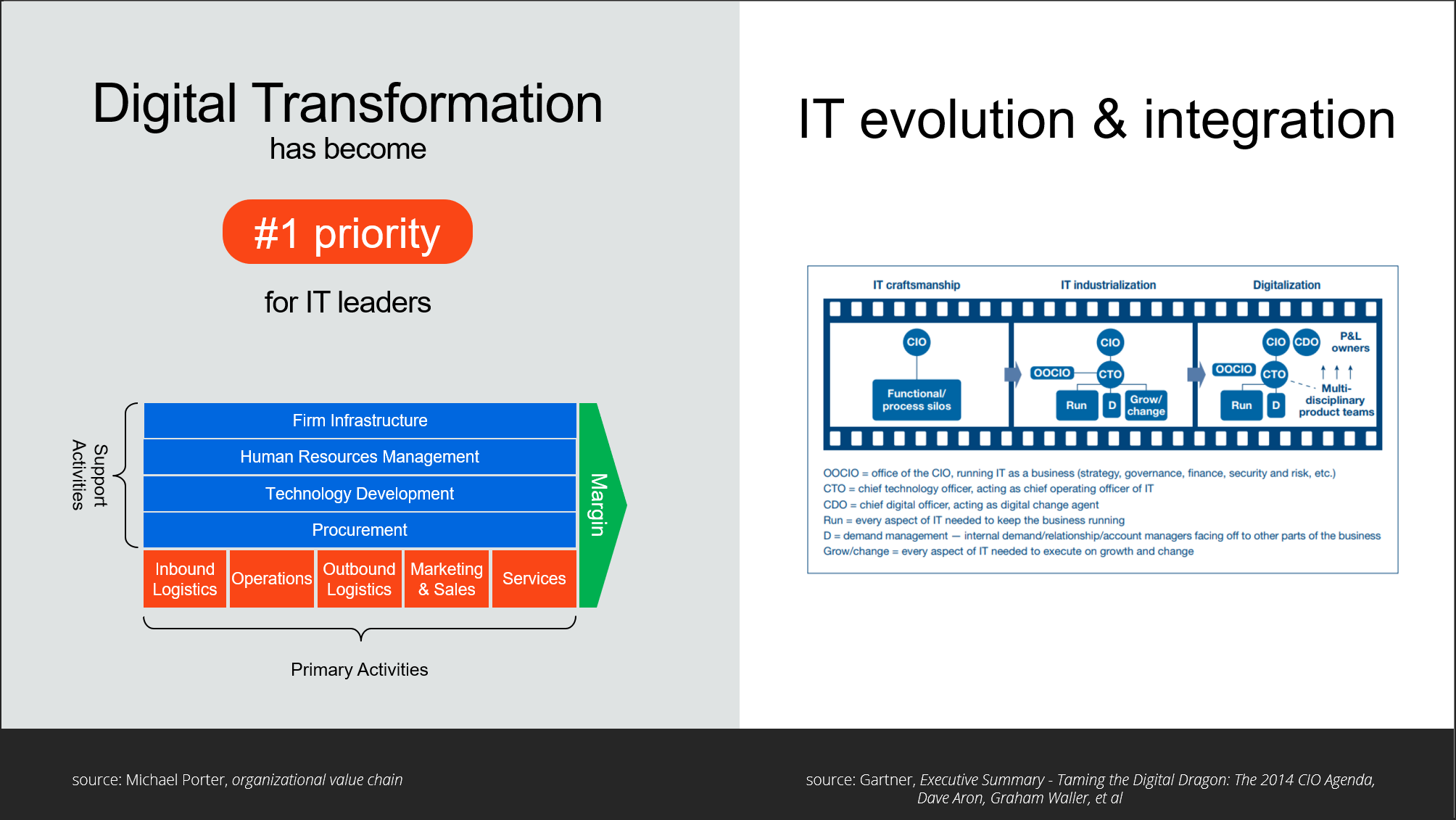 The UiPath vision for the 'automation first' era has led to the addition of dedicated, out-of-the-box UiPath IT Automation capabilities. With IT Automation on the UiPath Platform, organizations are empowered to take their digital transformation to the next level.
With more than 500 activities, UiPath users and customers get to automate all areas of their IT ecosystem, both cloud and on-prem. This way, users and customers automate use cases in major areas such as: IT service management (ITSM), infrastructure management, DevOps, testing automation, security orchestration, audit, and others.  
The UiPath IT Automation capabilities are built into the platform. They are compatible with both cloud and on-prem robotic process automation (RPA) deployments, and are available with all editions of our UiPath Platform, including community edition. 
In addition, the activities integrate seamlessly with existing IT ecosystems and further accelerate the already fast ROI that comes with the UiPath Platform.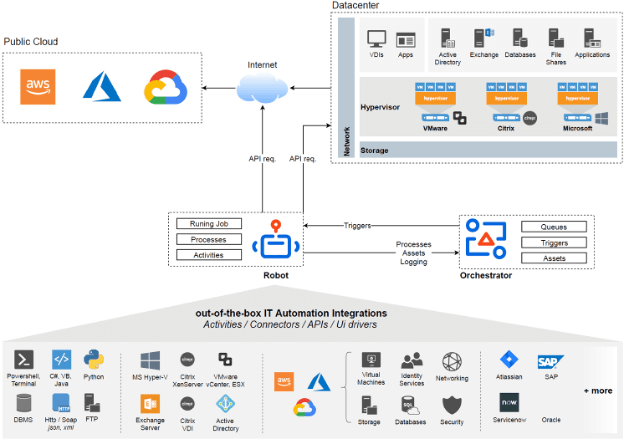 UiPath IT Automation official activities
The UiPath IT Automation activities are developed and owned by UiPath and offer support, maintenance and documentation. In addition, the activities are scanned and certified with Veracode Verified and FOSSA. 
The activities are implemented on top of the software development kits (SDKs) from Amazon Web Services (AWS), Azure, Google, VMware, Citrix, Microsoft, etc., so they are background running—no UI interaction is required, and can be included in both attended and unattended workflows.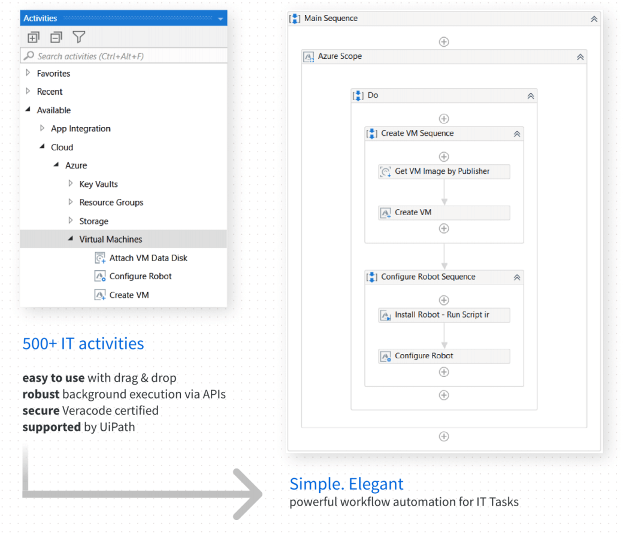 UiPath offers the following IT Automation activity packs along with documentation:
- Azure
- Citrix Hypervisor (XenServer)
- Azure Windows Virtual Desktop
- Jira
More activities are available at https://docs.uipath.com/activities/docs
Thanks to the activity packs' ease of use, the UiPath IT Automation capabilities empower both citizen developers and advanced users: 
Citizen developers benefit from a much lower entry barrier into the IT world
Advanced users can now include additional IT actions and tasks in their workflows that were previously siloed operations


Start instantly with UiPath Marketplace bundle for IT Automation
To accelerate your IT Automation journey, you can leverage pre-built IT Automation workflow templates and solutions directly from UiPath Marketplace: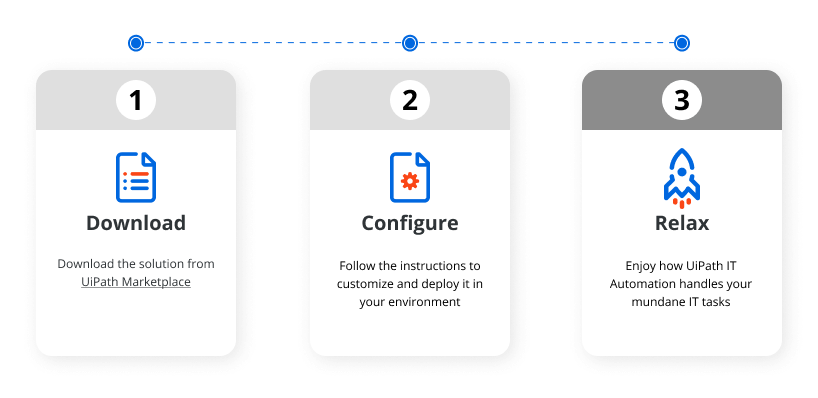 Andrei Oros is a Product Manager at UiPath.
---