These days we're busy working on some enticing treats to serve to automation gourmets out there. Meanwhile, here's some RPA juice from our experts and their newest pieces of writing: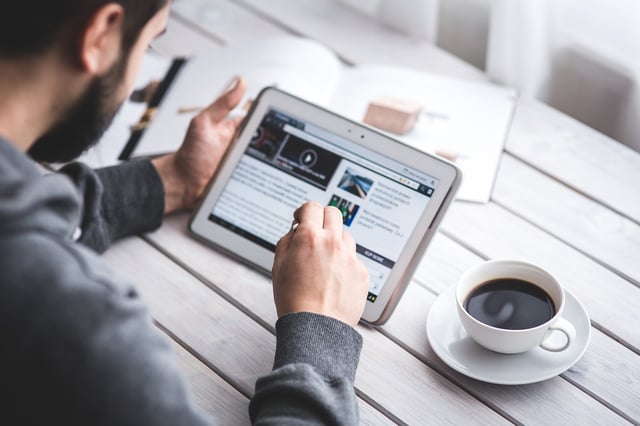 Guy Kirkwood, our COO, in a special report for the latest issue of Professional Outsourcing magazine offers a comprehensive account of RPA's main drivers of growth. Everybody's talking about this trailblazing technology, still emerging and yet already specialized to take on complex business tasks - but who's actually buying? See for yourself how Guy makes sense of it all with his typical razorblade clarity.
Symphony Ventures are one of those innovating organizations that were inspired to look early into the opportunities of robotic process automation and are now helping enterprises get the best value out of it. David Pool, CEO and co-founder of Symphony Ventures has agreed to sit down with David Eddy, our RPA expert analyst, and share some great insights from the field. In this exclusive interview he turns a lot of RPA misconceptions on their head and makes relevant distinctions between what's hype and what's dependable.
While we're at it, there are ways to determine the maturity of RPA's technology and market advancement, look for the right signs in this post from Sourcingfocus.
And if you're still wondering what the unmentioned elephant in the RPA room is, check out this post on our blog where David Eddy admits to being wrong and then makes it all right.
Remember I said we are cooking something nice in the UiPath kitchen? Stick around and you might have a taste. Who knows, we may even share the recipe.
---